Pfizer Announces Major Breakthrough In COVID-19 Vaccine For Kids Ages 5 To 11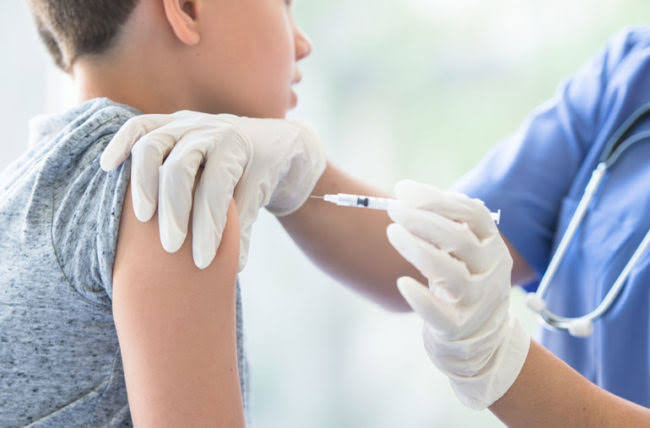 Pharmaceutical giants, Pfizer on Monday, September 20 announced it had finished carrying out research on its COVID-19 vaccine for children ages 5 to 11.
The company announced a new clinical trial data showing the vaccine was "safe, well-tolerated and showed robust neutralizing antibody responses" in kids ages 5 to 11.
Pfizer said the younger children who took the kiddie dose vaccine (a smaller does of the vaccine given to adults) developed Coronavirus-fighting antibody levels just as strong as teenagers and young adults.
The announcement is a major step towards winning official approval for younger children to get vaccinated against the deadly virus.
Pfizer in it's Monday statement said it will now seek authorization from the federal Food & Drug Administration.
Dr. Bill Gruber, a Pfizer official also said the vaccine proved very safe, with similar or fewer temporary side effects as older kids and grown-ups experience.
"I think we really hit the sweet spot," said Gruber, who's also a pediatrician.
Gruber said Pfizer aims to apply to the Food and Drug Administration by the end of the month for emergency use in this age group, followed shortly afterward with applications to European and British regulators.
If the vaccine is approved by the feds, it would add 28 million children to the rolls of those eligible to be vaccinated.
So far, only adolescents 12 and older have been approved to be vaccinated in the U.S.
While kids are at lower risk of severe illness or death than older people, more than 5 million children in the U.S. have tested positive for COVID-19 since the pandemic began and at least 460 have died, according to the American Academy of Pediatrics.
READ ALSO: Another COVID-19 Vaccine Breakthrough As Researchers Confirm The Efficacy Of Oxford's Jab Among The Most Vulnerable People
Here are 5 things parents should know about COVID-19 vaccines and kids under the age of 12.
1. Kids ages 5 to 11 are still not eligible for a COVID-19 vaccine.
While the clinical trial data from Pfizer and BioNTech is an encouraging next step, it does not mean that children under age 12 are now eligible to get a COVID-19 vaccine.
The companies still need to submit their request to the FDA for emergency use authorization for the vaccine in kids ages 5 to 11.
Then, the FDA will review the data and decide whether or not to grant emergency use authorization, a process that may take weeks to months.
If the FDA does ultimately grant authorization for the Pfizer vaccine in kids ages 5 to 11, the vaccine would be able to be administered fairly quickly
Then the FDA will continue to review data to decide whether to grant full FDA approval for the vaccine in kids ages 5 to 11.
The FDA approved the Pfizer vaccine for people ages 16 and older in August. It is currently authorized for emergency use in children ages 12 to 15.
The two other vaccines currently available in the U.S., Moderna and Johnson & Johnson, are currently available only for people 18 years and older.
2. The Pfizer dose is different for kids under age 12.
In Pfizer and BioNTech's clinical trial of more than 2,200 children, the COVID-19 vaccine was administered in two doses, but the doses were one-third the amount given to adults.
The clinical trial results, which have not yet been peer-reviewed, showed the antibody response in children at that dose was at least as strong as the full adult does in patients ages 16 to 25.
Pfizer and BioNTech say the vaccine produced minimal side effects in children ages 5 to 11, and the side effects were similar to those experienced by adults and older children.
For 12- to 15-year-olds, the FDA has authorized the same dosing as adults with the Pfizer two-dose vaccine.
3. FDA authorization is not expected to be rushed.
See Also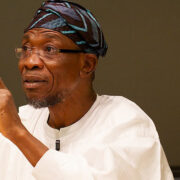 The FDA has signaled it will be extremely thorough in its review of COVID-19 vaccines for younger kids, so a quick authorization is not expected for the Pfizer BioNTech vaccine.
In general, federal and industry officials say they expect the first vaccine shots for children ages 5 to 11 could happen by the end of this year or early 2022.
For reference, Pfizer announced the results of its clinical trials for the COVID-19 vaccine in children ages 12 to 15 in March. The FDA authorized the vaccine for emergency use in that age group around two months later, in May.
4. The vaccine focus is on kids' immune systems.
Children have different immune systems than adults, so it should be reassuring for parents that the Pfizer BioNTech vaccine has been shown to be safe in kids.
Differing immune systems among people of different ages also help explain why the cutoffs for vaccine eligibility rest on age and not body size.
In addition to the COVID-19 vaccine, other immunizations are also scheduled and administered based on age and not weight. This is partially due to the fact that the body's immune responses to vaccinations and infection are thought to be different based on age.
5. Families need to remain vigilant against COVID-19.
While there is a light at the end of the tunnel with younger kids having access to a COVID-19 vaccine, families need to stay vigilant against the virus as they wait for FDA authorization.
Unvaccinated children can not only become ill from COVID-19 themselves, but they can also spread the virus to more vulnerable family members and other adults with whom they interact.
Both the Centers for Disease Control and Prevention and the American Academy of Pediatrics recommend universal mask wearing in schools to help slow the spread of COVID-19.
Experts say that in addition to unvaccinated children wearing face masks, parents and siblings who are vaccinated should also continue to wear face masks indoors because of the rates of breakthrough infections in the U.S.
Families should also continue to follow other safety guidelines shared throughout the pandemic, including social distancing and hand washing.