Ugandan Socialite, Zari Hassan Has A Word Of Advice For Women Trying To Fix 'Broken' Men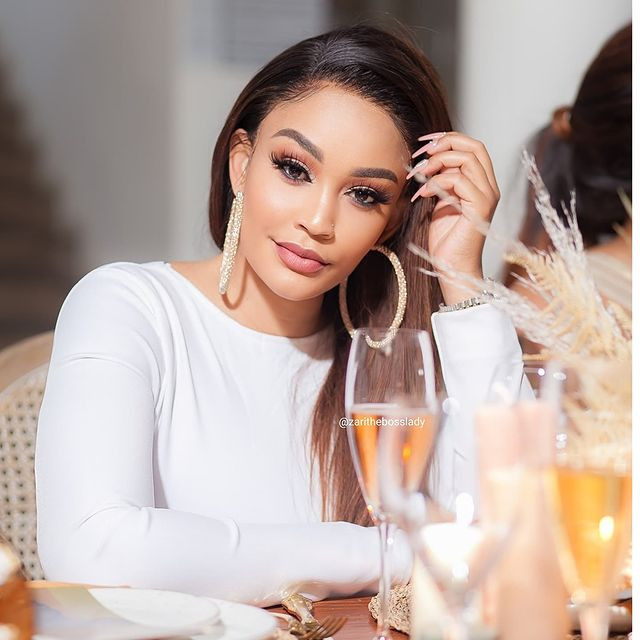 Ugandan beauty and single mum-of-five, Zari Hassan has counseled women not to waste their time trying to fix some some men.
According to the entrepreneur and influencer, no amount of faith, hope and patience can fix some "broken men" except common sense.
"He is just broken, I think I can fix him'. Sis, he's got 8 other women trying to fix him. Don't be part of the construction crew. Some situations don't require faith, hope or patience but common sense,"
the reality TV star wrote on Instagram.
Zari who has been married twice and divorced both times had her first three children by Ugandan tycoon Ivan Ssemwanga, now deceased.
READ ALSO: Zari Hassan Responds to Baby Daddy, Diamond Platnumz's Cheating Scandal With Powerful Message
The divorce happened before the tycoon's death and she moved from their home in South Africa to Dar-Es-Salam in Tanzania with her musician lover, Diamond Platnumz, who subsequently became her husband.
Things fell apart and the couple were divorced early 2018 after having two children together. Zari dumped Platnumz on Valentine's day, saying she took the bold step to end their relationship due to the constant cheating of her baby daddy.
Platnumz is said to have repeatedly cheated on her with many girls, both in their native country and other countries in Africa. She decided to take the decision after she couldn't stand the embarrassment it is causing her and her family.
The glamorous mother of four boys and a girl also stated that they are only separating as partners but not as parents.
ALSO READ: Diamond Platnumz Accepts Paternity of Third Child & Admits to Cheating on Zari Hassan
See screenshot of her me