#PregnancyHumbledMe Trends As Mothers, Including Celebrities Share Shocking Pre-natal Pictures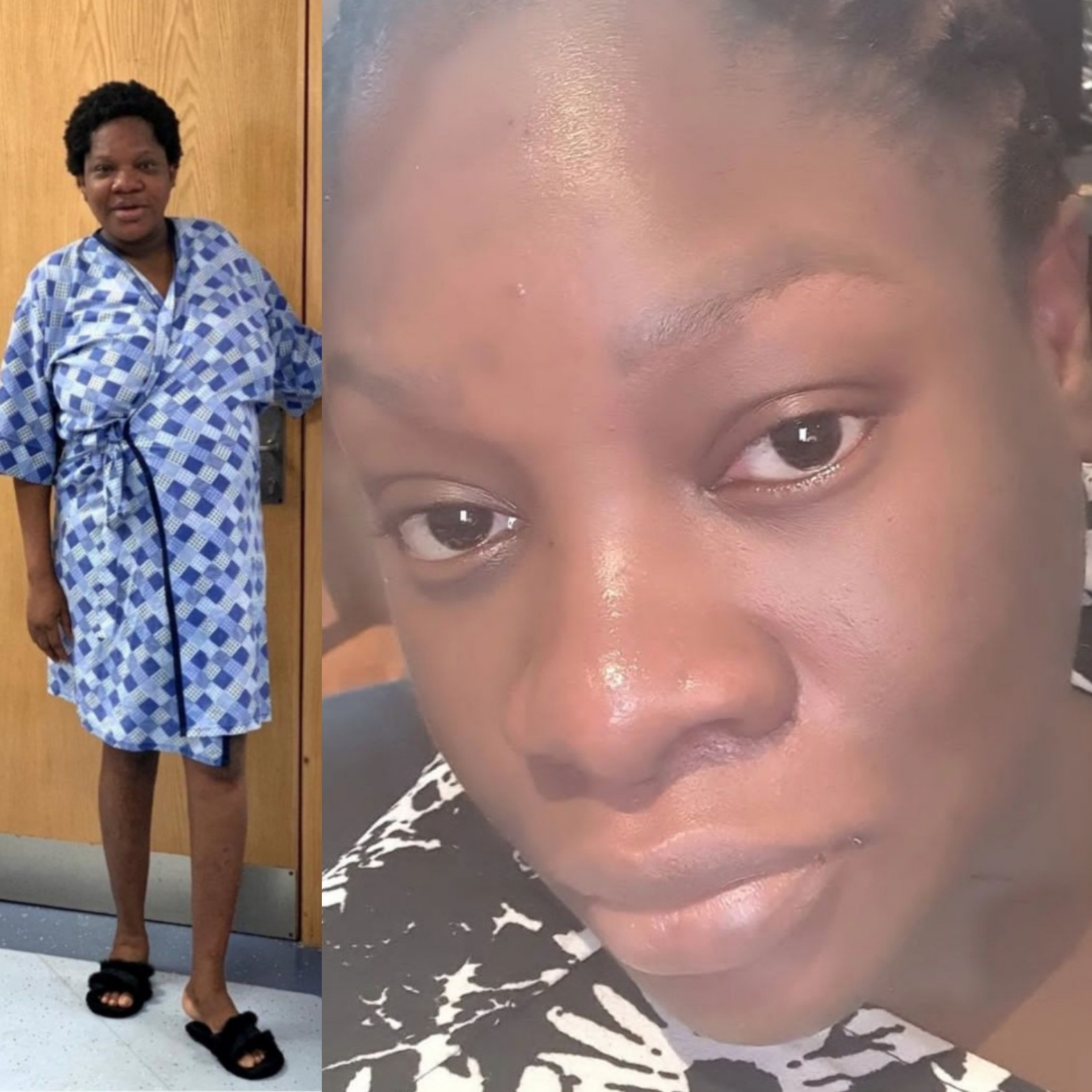 A new trend that's become sort of viral on social media, shows mothers, including celebrity moms sharing photos of how pregnancy changed their looks- stretched noses, swollen feet, tired faces and changed bodies.
The mothers took to Instagram to share unrecognizable photos of themselves while pregnant with the hashtags #PregnancyWillHumbleYou and #PregnancyHumbledMe.
Celebrity moms like actresses Toyin Abraham -Ajeyemi, Mosunmola Filani, On Air Personality, Tolu Oniru-Demuren, aka Toolz and others also joined the challenge as they shared photos showing how pregnancy changed their faces.
While sharing her picture, Mosunmola Filani, mum-of-two revealed pregnancy humbled her as the change and transformation that comes with the process is magical and unpredictable.
Appreciating the effect of pregnancy, she depicted the different changes a woman is likely to experience; before marriage, pre-natal and post-natal stages in a shared photo.
However, she stressed that during her pregnancy, she grew bigger especially in the nose and lips.
Speaking further, she appreciates mothers who have passed through that challenging stage and those that are currently passing through it. She wrote: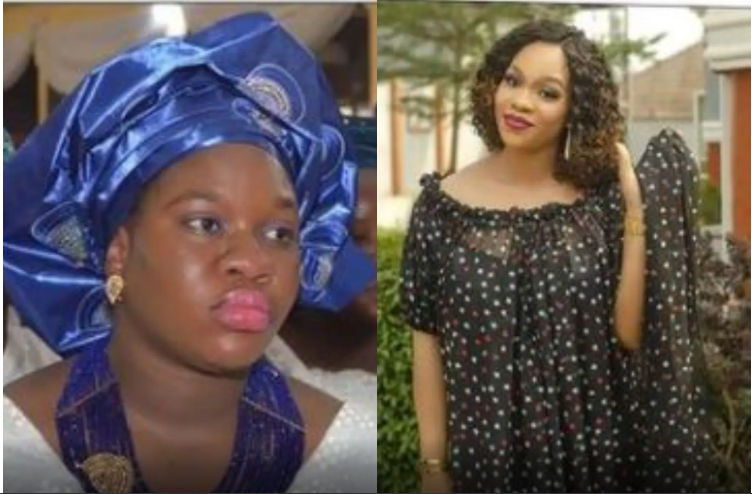 READ ALSO: 'You're Pregnant, Not Mad' -Proud Mom, Simi Educates An Insensitive Man On Why It Is Hard For Women To Make Their Hair And Dress Well During Pregnancy
"Even me sef I shock
8 months and a week gone in that pics.
Pregnancy will humble you.
The kind of changes your body will experience is so unpredictable.
God bless all mothers.
We shall live to enjoy the fruits of our labour."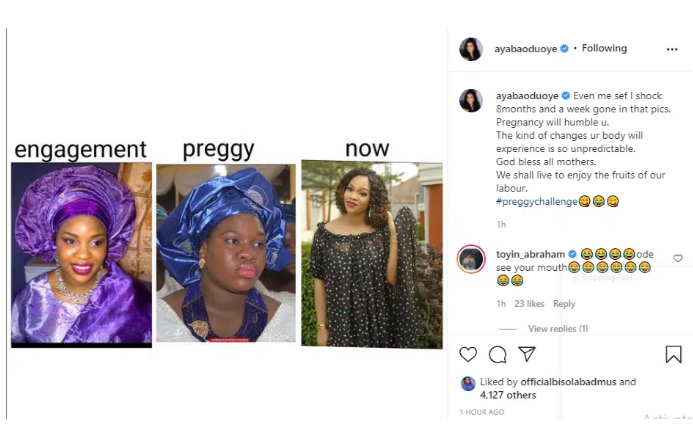 Undoubtedly pregnancy changes many women, and this is no different for Toyin Abraham aka 'Mummy Ire' notwithstanding, after the arrival of their baby, some easy get their snatched body and beauty while others struggle with time.
In the photo shared on her Instagram page, Toyin is seen posing for the camera, and her swollen face is visible with her protruding stomach.
As expected, many of her colleagues, including her husband, and others, stormed the comment section expressing shock over the picture.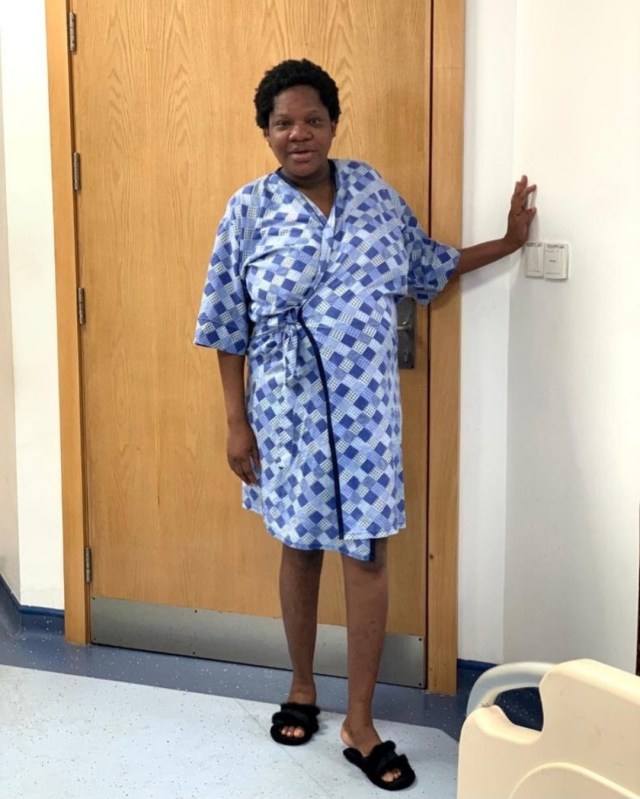 realmercyaigbe wrote: Who be dis
nkechiblessingsunday added: Who be this Abeg
ucheogbodo wrote: Ire's handwork
kolawoleajeyemi, her hubby added: Why this woman con look like my wife now?
ALSO SEE:
Toolz, on the other hand revealed that at the time she was pregnant, she was referred to as "Nostrildamus" because of her big nose.