'Date Your Married Man Without Rubbing It On The Wife's Face' -Kayanmata Merchant, Jaruma Slams Maria, Offers Extra Hand To Deal With Her In Dubai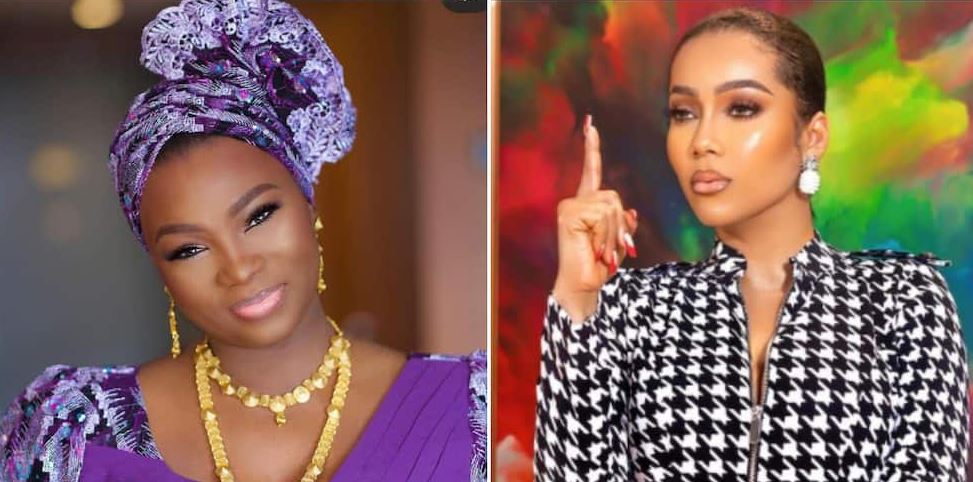 Hauwa Saidu Mohammed, a popular Kayanmata merchant and Nigerian sex therapist, aka Jaruma has criticized Big Brother Naija star, Maria Chike Benjamin, for allegedly dating a married man and threatening his wife.
This comes after celebrity barman, Cubana Chief Priest, accused the reality show star of snatching his sister's husband, Kelvin Anene. The allegation has been met with different reactions and counter-allegations on social media.
However, there's a huge controversy surrounding the affair because new reports have it that the married man is in a troubled marriage and his wife, Maryanne Onyinyechi Anene filed for divorce one month ago after she found out her hubby sponsored Maria's movement to Big Brother.
Reacting to the drama, Jaruma took to her Instagram page to reveal that she is willing to offer extra assistance to deal with Maria in Dubai.
According to her, she has connections with Dubai police and Dubai courts and would wade in to ensure Maria is dealt with.
READ ALSO: 'My Sister Went To Dubai To See Her Husband, Lo And Behold, Maria Opened The Door' -Cubana Chief Priest Spills More Secrets
The married mother-of-one Wrote;
"Did I hear sleeping with a married man? Did I hear you're threatening his wife? Dear Chiefpriest and Iheme, Jaruma is in Dubai and Jaruma has strong ground with Dubai Police and Dubai courts so if you need an extra hand, count me in. Hand go touch Maria very well, nonsense."

"DATE UR MARRIED MAN WITHOUT RUBBING IT ON THE WIFE'S FACE! Calling his phone late at night 10pm to 3am KNOWING VERY WELL THAT HE IS AT HOME WITH HIS WIFE! Stop Posting his cars, his watch & $50,000 dollars in cash just to pepper his wife,"
she added.
ALSO SEE: Socialite, Cubana Chief Priest Calls Out BBNaija's Maria As He Warns Married Women To Hide Their Husband's From Her
See screenshot below…