STRIKE: Labour Minister, Chris Ngige Reacts To Three-week Ultimatum Given By ASUU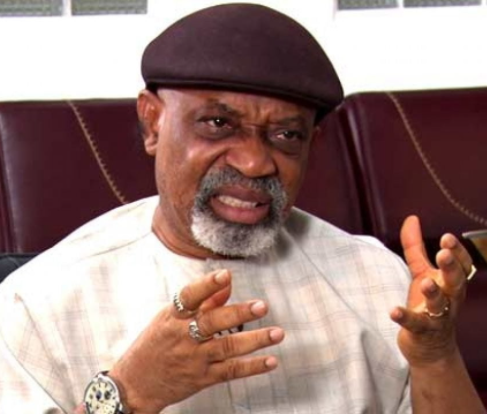 Chris Ngige, the Minister of Labour has assured that the strike threatened by the Academic Staff Union of Universities (ASUU) will not happen.
ASUU issued a three-week ultimatum Monday, Nov. 15, to the federal government to implement the earlier agreement reached with the union. Emmanuel Osodeke, the ASUU national president, had said:
"We are giving the federal government a three-week ultimatum. If after three weeks they don't meet our demands, we will be going on strike."
However, speaking on Channels Television on Tuesday, Nov. 16, the minister said funds were available for universities and the strike will not happen. He said:
"The strike will not happen. For one, I know that the funds to pay are there and the ministry of education has assured me that by tomorrow, they will emanate letters to make sure that the disbursement reaches the accounts of the various universities.
Ngige also said the country's standard of education is falling and that the government alone cannot fund the sector.
He added:
"The state of education here is not anything for anyone to cheer about. The standard has fallen. I agree, but education can't be funded by the government alone.
"I know that because I schooled here in Nigeria. I did my primary education here, secondary school education here, university here in Nsukka, Enugu.

"I did my postgraduate outside the country but I can tell you very simply that in other climes, education is not only done by the government.
"In my university days, we had people who were on what they called indigent loans. If your parents can't pay school fees, then you are called an indigent student and you get a loan —repayable loan from the loan board.
"Then you have those who are on bursary — 50-50. You also pay back something. You have people who are on scholarship.
"I enjoyed the federal government scholarship and I left it to go into my east central state scholarship which was bigger in quantum of money and was even paying for books for us.
"So, you could then see that we didn't leave education only for the government. People were paying and they were paying a fee you can call appropriate fee at that time."