Here's What A Nurse Wants Us To See As She Condemns Viral Video Of Little Boy Feeding His Baby Sister While Their Mum Was Away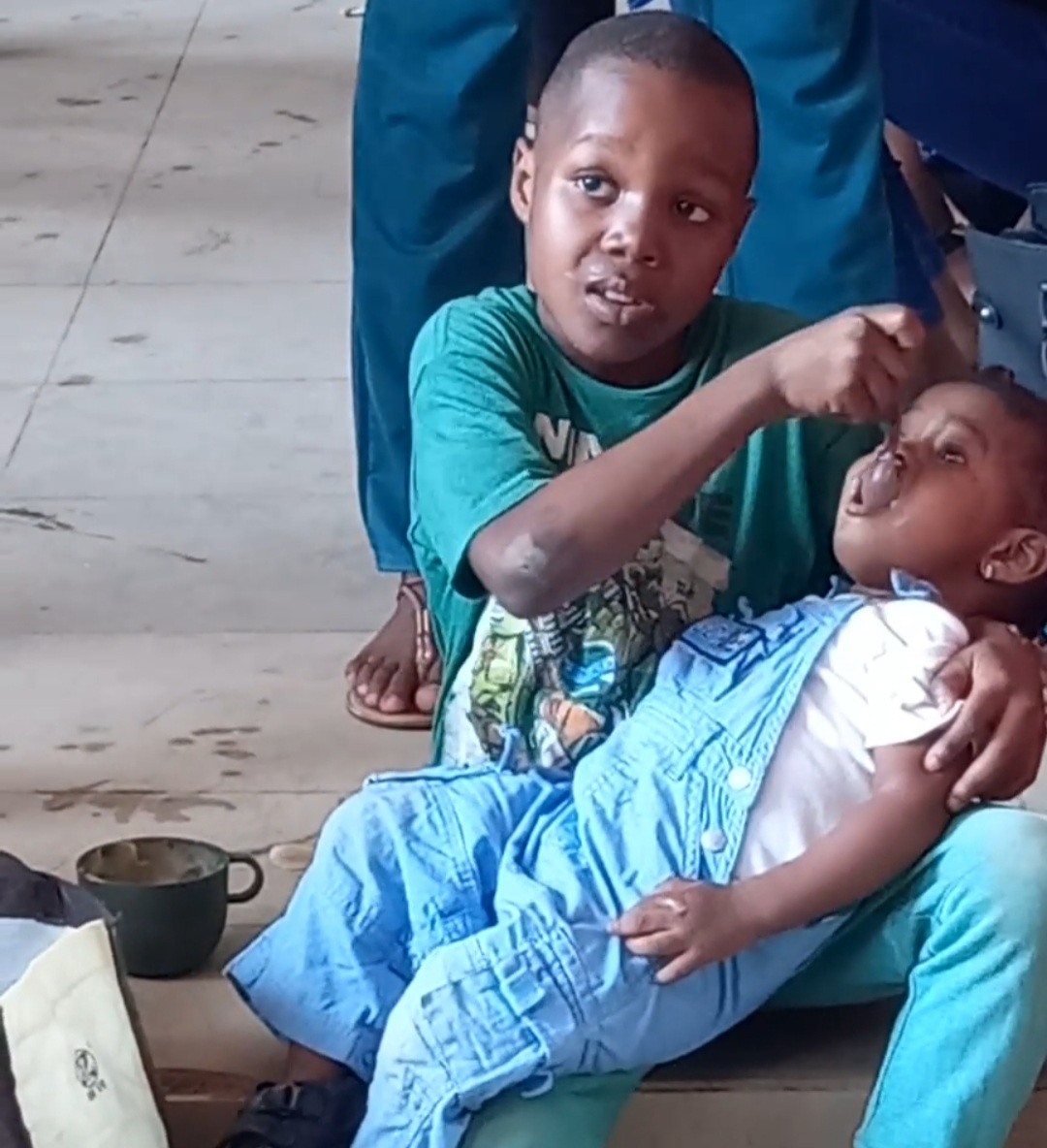 A Nigerian nurse has spoken against the video of a boy feeding his sister while his mum wrote a test and berated those praising the act.
The little boy went viral days ago after he was filmed attending to his baby sister in the halls of a school environment while their mother sat for a test.
In the video shared online, the toddler is seen carrying and feeding his sister a bowl of pap and people praised him for stepping in and also praised his mother for raising her son right.
However, in an apparent reaction to the viral video, the nurse, Ijay|MSN, RN (@DNurseAdvocate, in a lengthy tweet stated that the video doesn't sit well with her, as feeding his sister shouldn't be his responsibility, regardless of the situation.
According to nurse Ijay, children need to be children, hence, the mother should have found an alternative rather than letting him take on such responsibility.
Tackling those celebrating the toddler's actions, she asserted that it only proves that they support using children as domestic helps.
READ ALSO: Man Dedicates His Life To Praying For Pregnant Women After This Happened To His Sister
Read her tweet below,