Mercy Johnson Reveals The Types Of People That Make Marriages Last | Do You Agree?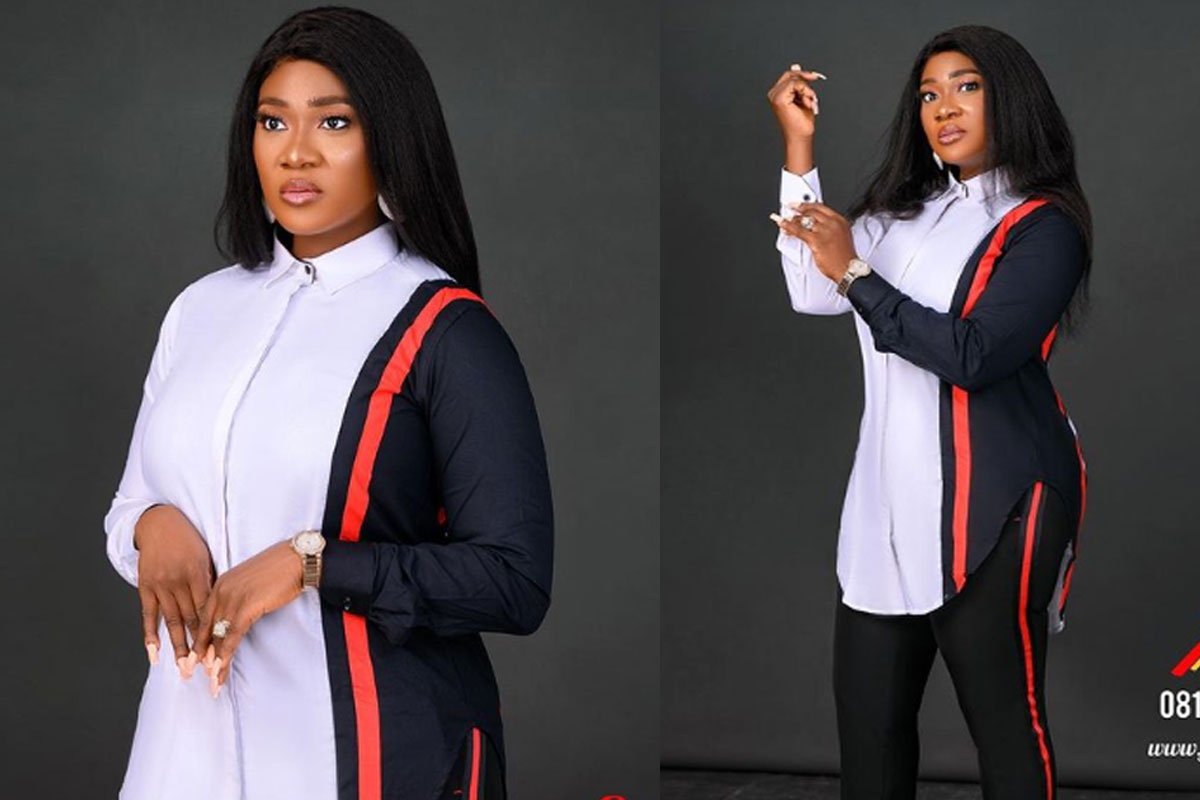 Nollywood star, Mercy Johnson Okojie has shared with us the two types of people that make marriages last and she and her husband, Prince Okojie fits in perfectly which means their marriage will last.
It is no longer news that before her marriage with the Edo prince, he had three children with his ex-wife, but that didn't put asunder to his blessed union with his beautiful wife.
Despite the increase in celebrity marriage crashes, the mother of four had managed to build her home with her husband.
Taking to her Insta-story, the talented actress shared a Tik Tok video revealing how the combination of two people with different characters (one who is boring and another who is crazy) would make a marriage work.
Mercy Johnson then disclosed that in her marriage her husband is the boring one and she is the crazy on and that means their marriage is going to last if we go by what is said in the video.
READ ALSO: A Couple Who Play Together. . . See Fun Way Mercy Johnson and Husband Prince Okojie Keep Romance Alive
You must have heard it countless times from people that in a relationship, when one is calm, the other must be crazy as two calm or crazy people can never make a relationship work and that is what Mercy Johnson and her husband demonstrated to us in this video.
However, that doesn't also mean that relationships that don't last is made of two calm or crazy people as sometimes some situations or nature doesn't permit two people to be together no matter how much they love each other and whether one is crazy and the other is boring or not.
Watch the video Here…