Nursing Mum Writes To Fellow Mums As She Reveals The Shocking Thing She Found Inside The Bottle Of A Vitamins Syrup She Bought For Her Baby | WATCH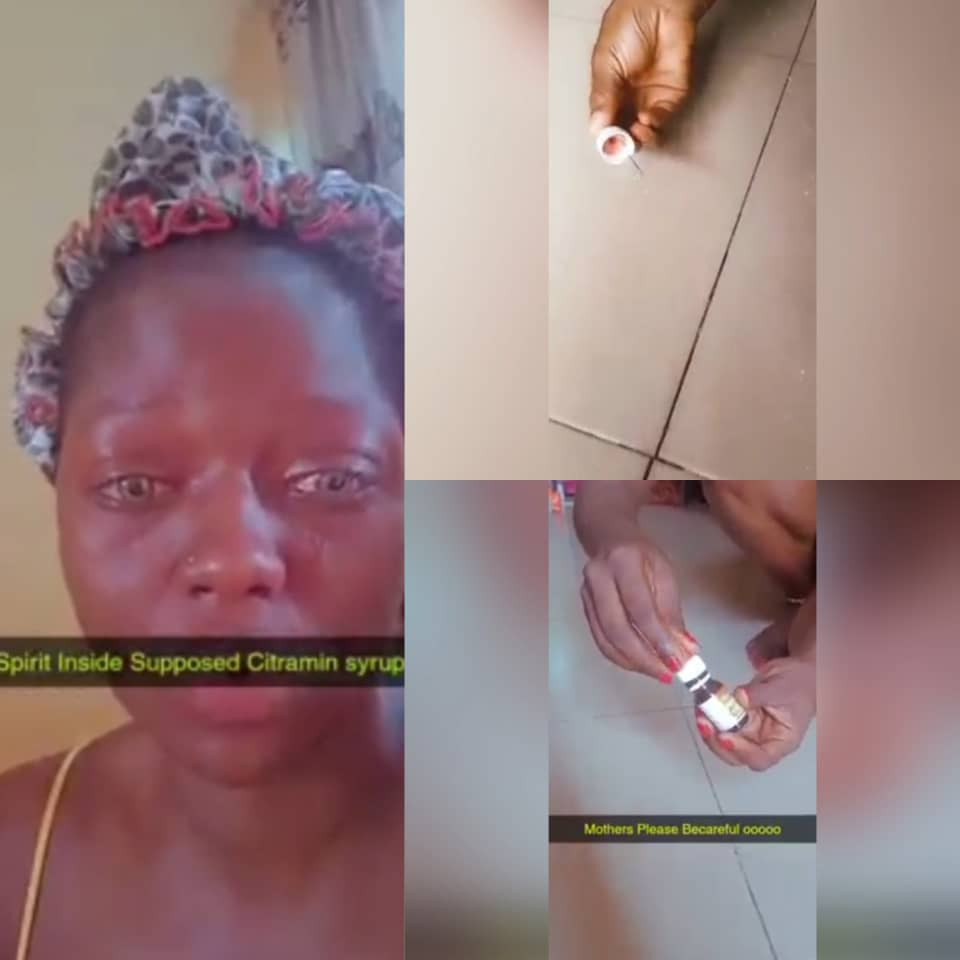 A nursing mother has taken to social media to cry out, after allegedly discovering methylated spirit inside the bottle of a vitamins syrup she bought for her baby.
According to the woman identified as Emperial Crystal Black on Facebook, she had gone to a pharmacy in Imo state to buy the drug for her little girl. However, when she got home and was about to administer the drug to her baby, she discovered that the drug was 'fake'.
Crystal, who was very teary as she further shared her story, said her saving grace was that she perceived the liquid immediately she opened it.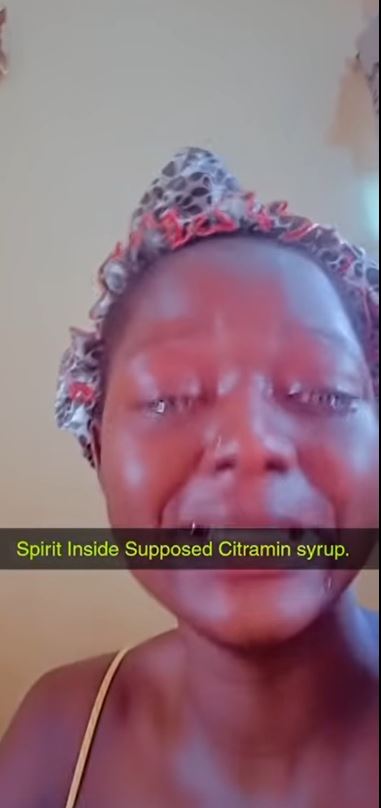 Crystal said she has developed a habit to tasting any drug she wants to give her child. She said if she hadn't perceived the drug, she would have mistakenly given her child the poisonous liquid.
She urged mothers to be careful when buying medicines and always confirm the content before giving their kids. She said:
READ ALSO: Why You Should Stop Taking Over-the-counter Vitamin D Drug Without Doctor's Supervision Immediately 
"What would I have done!!!!!!!!!!! What explain would I have given, wey them go believe me. In this my lonely  environment .Wetin I for talk…. Say me a prayer . My innocent child would have been a died  child if not that Chukwuokike ‍ at the right time.

"I saw spirit inside sealed supposed Cytramin. Let's assume I didn't open… before I give my child medicines I usually taste it first. lets assume I didn't perceive the smell of this spirit. That's how I would have given my daughter a supposed cytramin. Mothers please for every medicine you're buying please be careful.

"Watch those videos and Understand more. Truly my chi is alive…May this not happen to anybody."
Watch a video and another of her narrating what transpired and also showing the bottle containing the methylated spirit…