'Instead Of Expecting A Man To Apologise,' -Here's What Ex-President Obasanjo's Wife, Aduke Tells Wives To Do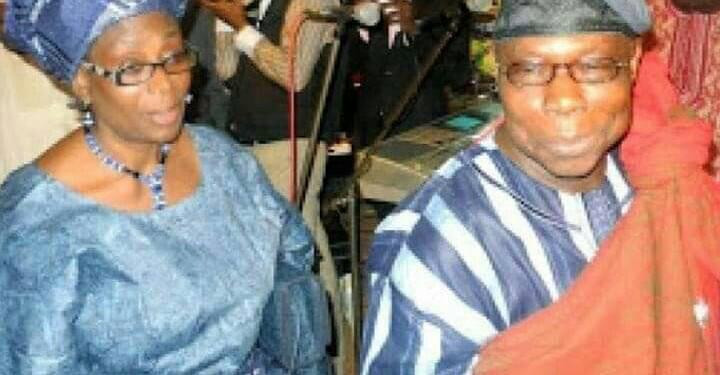 Aduke Obasanjo, one of the wives of ex-president, Olusegun Obasanjo, has advised women not to expect their husbands to apologize to them.
According to PUNCH, Mrs Obasanjo said this on Sunday, at the 41st Adult Harvest Celebration of the Celestial Church of Christ International Headquarters, Ketu, Lagos.
Speaking at the occasion, Aduke, who represented her husband, used the opportunity to give marital advise to couples. Speaking further, she cautioned women against involving third parties in their marriages.
She also advised women, especially the breadwinners, not to disrespect their husbands just because they are paying the bills. In her words:
READ ALSO: Married Nigerians Share On Handling Spouses Who See No Reason To Apologise After Offending
"Women who shoulder the responsibilities of their husbands are only lucky to be blessed by God; it's never enough for them to disrespect their husbands."
She continued:
"Instead of expecting a man to say sorry, women should learn how to lead their husbands to the bedroom and touch them romantically. Whatever you do in the house will have an impact on the children and those children are the seed that will give us rest of mind. The rest of mind you give your husband is important."