'Avoid Beating The 'Devil' Out Of Children Like Our Parents Did' -Mum, Iheoma Nnadi Writes To Parents And It Is Apt!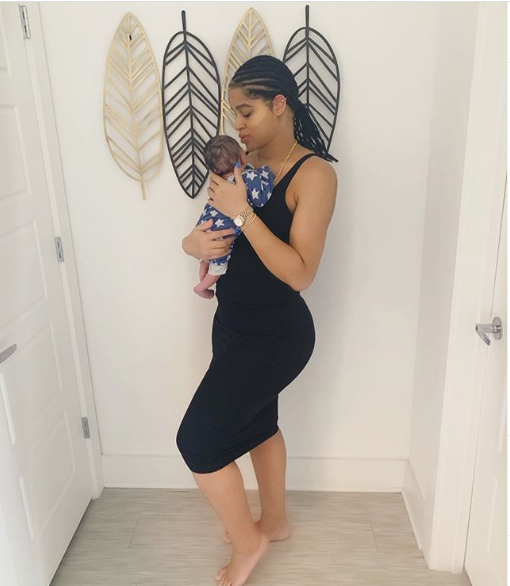 Mother-of-two, Iheoma Nnadi, has revealed that she is raising her children differently than the older generation did.
The ex-beauty queen and wife of footballer, Emmanuel Emenike, stated this on her Instagram story as she went ahead to advise parents to avoid using harsh and abusive words when speaking to their children even when they misbehave.
According to her, such words can have lasting negative effect on children because the new generation kids are 'softer' and moreover, they will use same words when interacting with their peers.
Below is her full post…
"You know how some of our parent back then didn't know what they know now and would call us names (stupid, idiot, useless, olodo, bastard, why can't you be like so and so) and we ended up being okay! (now they are proud of us).

I just hope that we aren't doing the same to our our kids now! They weren't built like us. This new generation kids are softer and tbh it's a form of abuse…I am training my kids not to use such words even in a heated argument with their peers cause really those words hurt deep sometimes and are provocative.
READ ALSO: Experts Tips Parents On Raising Children Who Can Confide In You And Tell You The Deepest Things In Their Hearts
There can be consequences for their actions but avoid name calling and beating out the 'devil'. And remember your kids will use those words on other kids. Don't let your child add pain to another person's child. Train them well."