BBNaija Couple, Khafi And Gedoni Share Their Experiences As Married Single Parents: 'I Resented My Husband After Birth'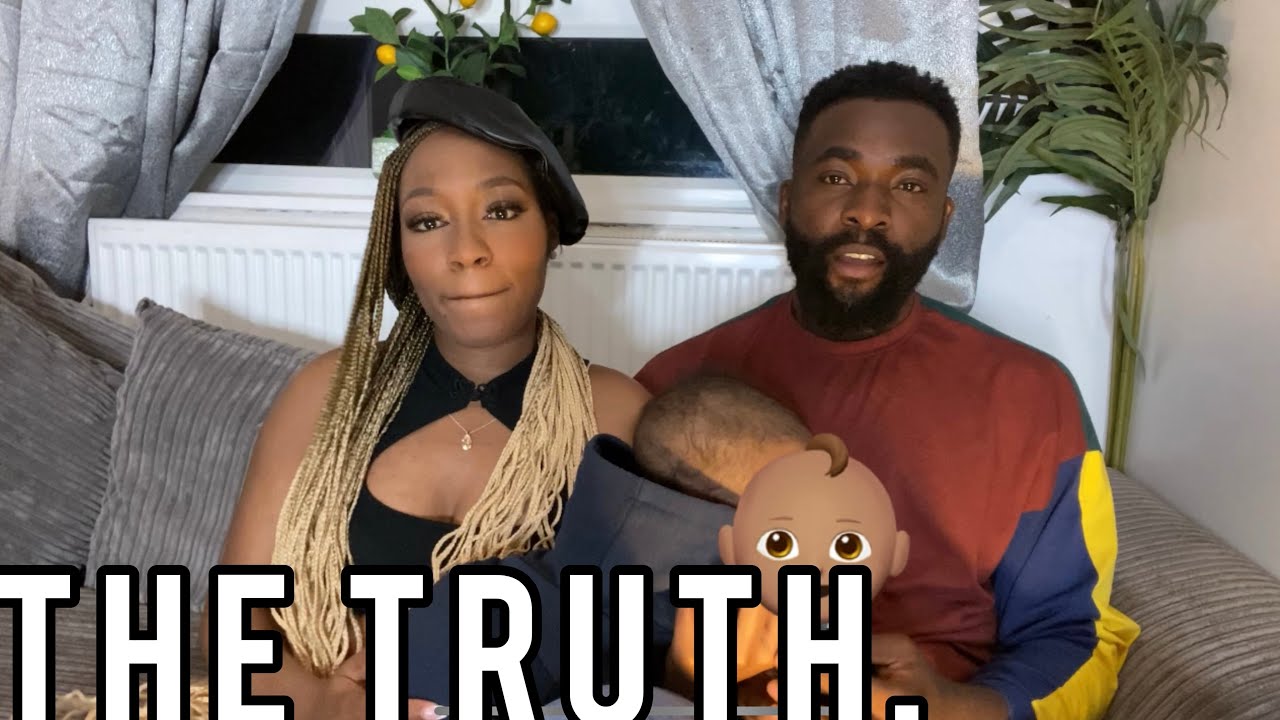 Big Brother Naija 2019 couple, Khafi Kareem and Gedoni Ekpata have shared what it's like being a married single parent.
Khafi, in her YouTube vlog, A Cup of Khafi, opened up about her feelings during and after pregnancy. Khafi, who married fellow housemate, Gedoni, after they met on the reality show, revealed that she and her husband were apart for most of the pregnancy and also during delivery and this is due to the lengthy process of obtaining a permanent visa.
Gedoni had issues getting a visa to the UK, whereas, Khafi, who grew up in London, didn't have such problem.
The mother of one said that she resented having to do pregnancy alone and at some point, she feared it was the beginning of the end for them.
She added that for the first week or more after she gave birth on her own, she felt resentful towards her husband.
According to her, one week after she gave birth, Gedoni was already hanging out to drink with friends in Nigeria, while her body had just gone through the "worst torture" and she had to raise their child on her own in London.
She noted that she felt alone and hurt taking care of their baby alone, while her husband was out having a good time with friends.
She added that she didn't want to go through pregnancy and raising a child alone after watching what her mother went through. She explained that this made her feel resentful initially.
READ ALSO: BBNaija Star, Khafi Kareem Reveals She's A Victim Of Rape, Explains Why She Never Reported Her Rapist
"The first week or even maybe more than that, I actually had a really strong resentment towards you…I'm not going to lie I was hurt that I was doing this for my self.

I was seeing you going out having drinks with people, I've just given birth and you're out there just having drinks with people.

I just felt very upset that hey my body system has just gone through a wreck and my husband is living his best life",
Khafi told Gedoni.
While sharing her postpartum experience, Khafi educated men, fathers on the need to give their women proper attention during pregnancy and after childbirth. She says,
"First-time mum truths!!!! My husband and I join forces to discuss how it was being separated for the birth of our son and effectively being a married single parent! It wasn't easy, this is the TRUTH…"
The couple, who welcomed their first child, a baby boy, in August 2021, attended church as a family on Sunday, November 28th, and shared an adorable family photo on their respective Instagram pages.
Watch the vlog below: