Billionaire Businesswoman, Sara Blakely Encourages Those Whose Dreams Have Been Derailed With Her Beautiful Story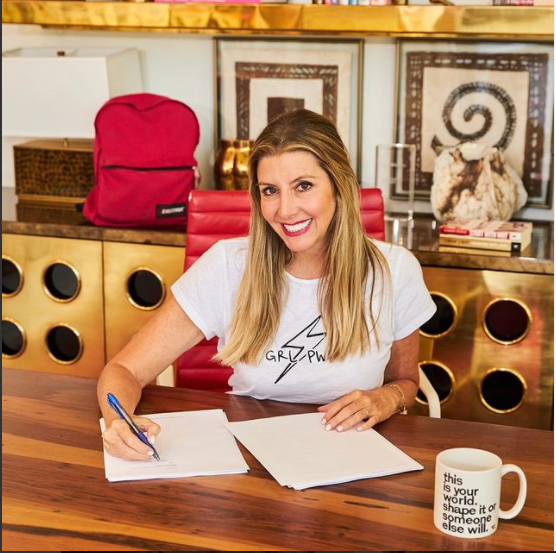 Sara Blakely, the founder of Spanx, is the latest cover star for FORTUNE magazine and the billionaire took to Instagram to share a story about a dark time in her life to encourage others.
The American businesswoman and philanthropist revealed that she wanted to study law but she failed the Law School Admission Test (LSAT) twice and that put an end to her dream of becoming a lawyer.
The mother-of-four said she cried into her pillow many times. Today, she's the founder of an underwear company worth over a billion Dollars and surprised her employees last month with gift of $10,000 each and two first-class tickets each to anywhere in the world.
Sara sold a majority stake in Spanx to Blackstone recently, and the deal valued the shapewear company at $1.2 billion which made the founder a billionaire once more.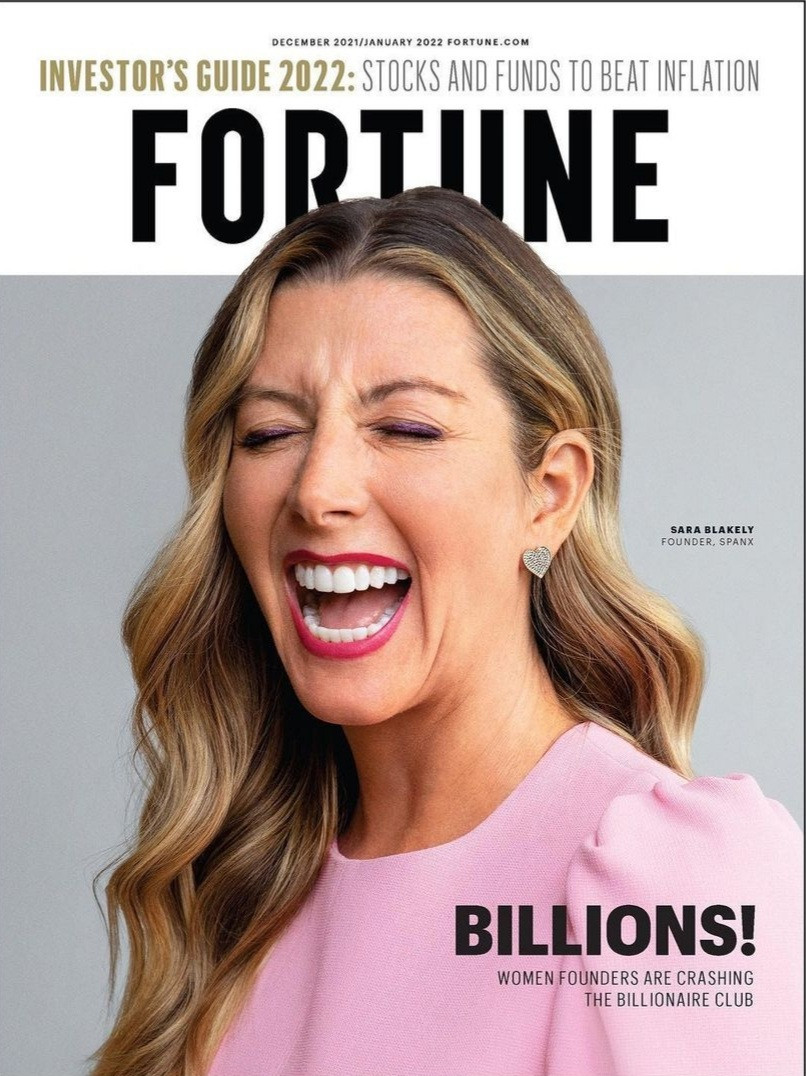 READ ALSO: Billionaire Mum-Of-Four, Sarah Blakely Shares Motivational Instagram Post On Pushing Ahead In The Face Of Fear
Sara encouraged people whose dreams have been derailed to "hang in there" as she shared her story.
"Thank you @fortunemag for the amazing cover story! It's a dream come true for this terrible test taker who failed the LSAT (twice) and had her childhood dreams of becoming a lawyer derailed.

If I could have only whispered in her ear as she cried in her pillow.. hang tight, life's plan for you is bigger than you were aiming for, and you will one day be on the cover of FORTUNE magazine.. I would have,,,, well, definitely stopped crying!

? So anyone out there feeling like their own dreams have been derailed… hang in there, you just may not be dreaming big enough! But this moment isn't just about dreaming big, it's about women redefining what success can look like.

It's so exciting to share this moment with @whitney and @annewoj23. Two women I greatly admire. My wish is that more women become unafraid of pursuing fabulous success. When women create and sell businesses, entire groups of other women flourish… our employees, our customers, our daughters… entire generations of women and girls are empowered.

And ladies… you don't have to sacrifice your personality, your values or even your favorite color to become a business success. Don't be afraid to do it your way! (Or wear pink on the cover of a business magazine ?) Check out the link in my bio to read the full story from @fortunemag, or buy it on stands on Dec. 6. | Photo by @celestesloman | Written by @emmahinchliffe @mhaspan. #WomenSupportingWomen #BillionairesClub #Spanx #InvestInWomen
#Entreprenuer."
SEE ALSO: Billionaire Businesswoman/ Mom, Sarah Blakely Shares The Best Advice Her Dad Gave Her About Life & Marriage