Why A 73-Year-Old Father Dragged His Son To Court Seeking 20% Of His Salary, May Make You Nod In Agreement Or Displease You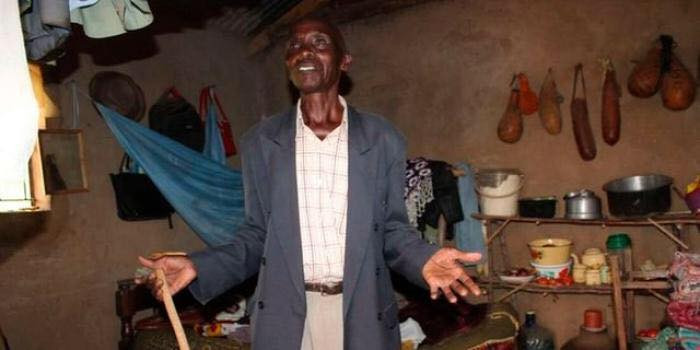 Gideon Kisira Cherowo, from Biirunda in Trans Nzoia County, has dragged his son to court seeking to have him surrender 20 percent of his earnings for his maintenance.
The 73-year-old Kenyan man claims that his 48-year-old son, Washington Chepkombe Cherowo abandoned him despite having contributed to his education until university level.
In the papers filed at Kitale High Court, Mr Cherowo, stated that his son does not send him any upkeep even though he is currently working at the Kenya Airports Authority.
Among his four children, Mr Cherowo said, Washington is the only one who is currently employed.
"I used all the resources I had to enable the defendant to be in a good position so that he can help us. Right now, my wife and I are in a horrible state yet we have a son who is working,"
the plaintiff said in a civil suit at the high court.
READ ALSO: Resist Urge To Carry The Burden Of Supporting Your Parents Or Siblings – Socialite, Francis Van-Lare Gets Candid With Young People Seeking Success
"I sold my land in Cheptais, Bungoma, to educate him from primary to university. I also gave him a quarter of an acre. I even went ahead to pay dowry for the defendant's wife, which cost me four cows and some amount of money, whose sum I cannot recall,"
the aggrieved father further stated.
"I pray that since he has a good salary, I request 20 per cent of his salary to be given to me as the father,"
Cherowo pleaded with the court.
The case could develop into a precedent-setting affair as upkeep is normally reserved for minors and there is no clear-cut directive on how children, who become adults, should take care of their parents.
Mr Cherowo, in the November 17 petition he filed personally, attached a testimony from one David Masyek Cherowo, another one of his sons, who also maintains that his brother should relinquish a part of his salary for his father's upkeep.
"The defendant deserted his parents after he got a job. It is now 17 years since we saw him. He does not come or send any assistance to us. We are leading a very horrible life after the defendant consumed the very thing our father had, so as to take him to school,"
Masyek said in the statement.