Bill Gates Reflects On His Personal Struggles, Divorce From Melinda And The 'Most Difficult' Year Of His Life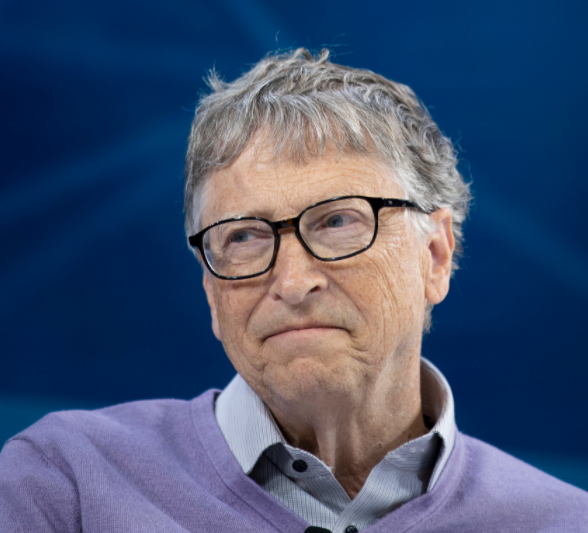 Microsoft co-founder, Bill Gates has led by any measure a highly eventful life but the dad of three says no year was more "difficult" or "unusual" than 2021.
The world's No. 4 richest person opened up about his personal struggles including his headline-making divorce from Melinda French Gates—in a year-in-review post published to his blog, GatesNotes.
The billionaire philanthropist struck a somber tone in his lengthy annual post, describing 2021 as an incredibly hard year for him.
While admitting he'd rather focus on his work over the past year, Gates recognized the national curiosity around his divorce, which was announced suddenly in May after 27 years of marriage, and offered some insight into his feelings since. He said:
"Even though I think the things I've been working on are by far the most interesting part of my year, I know a lot of people are curious about a subject closer to home: my divorce.

"Melinda and I continue to run our foundation together and have found a good new working rhythm, but I can't deny that it's been a year of great personal sadness for me.

"I've been impressed by how resilient my loved ones – especially my kids – have been in this challenging time."
READ ALSO: Bill Gates Admits Wrecking His Marriage Of 27 Years To Melinda 
One of the biggest changes has been spending "stretches of time without any face-to-face interactions," said Gates, describing himself as an "empty-nester" thanks to the departures of his two youngest children, Phoebe and Rory.
His third child, Jenn, recently married equestrian Nayel Nasser in an event Gates deemed "the highlight of [his] year."
Though "the house is a lot quieter without a bunch of teenagers hanging around" and it's easier to focus on doing work or reading a book (a favorite hobby of his), the single dad said he misses having his children around.
Gates also wrote on the pandemic and admitted that it has been a "strange and disorienting experience". He further wrote:
ALSO READ: World's Richest Man, Bill Gates, Won't Let His Children Inherit His Wealth. See Why!
"It's a strange and disorienting experience. My personal world has never felt smaller than it did over the last twelve months.

"My family also experienced a lot of changes beyond what you probably saw in the news – my oldest daughter, Jenn, got married this fall, and her wedding was the highlight of my year.

"Our youngest, Phoebe, graduated from high school and went off to college.

"Since my son Rory is also away at school, that means I'm officially an empty nester – the house is a lot quieter without a bunch of teenagers hanging around all the time.

"I miss having them at home, even if it is easier to focus on reading a book or getting work done these days."