Kim Kardashian Files Docs Detailing Exactly Why She Doesn't Want To Get Back With Ex-Husband, Kanye West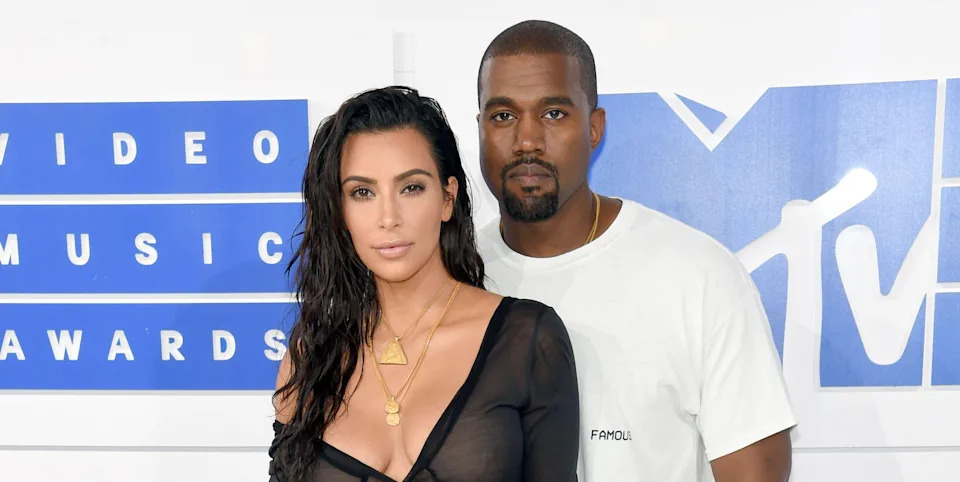 Reality star and mom of four, Kim Kardashian just made it very clear that she's not interested in reconciling with Kanye West amid his multiple public appeals to win her back.
Kim filed documents requesting to be "legally single" and move forward with her divorce from Kanye, according to PEOPLE.
The documents reportedly say that Kim's been "attempting to settle this manner since she filed her Petition for Dissolution of Marriage in February 2021" and that she's reached out to Kanye and his counsel to move the case forward but they've "been nonresponsive."
The documents also explain that "the parties' marriage has irremediably broken down," that Kim "no longer desires to be married to Kanye," and that "there are simply no compelling reasons not to grant a motion to bifurcate and terminate marital status in this case."
"There is no question that the marriage of the parties is no longer viable,"
the filing continues.
"[Kardashian] has no desire to reconcile with [West] and wants their marriage terminated. Irreconcilable differences have led to the irremediable breakdown of the marriage, and there is no possibility of saving the marriage through counseling or other means."
Kim's filing comes just days after Kanye changed the lyrics of "Runaway" to "I need you to run right back, baby, more specifically, Kimberly," causing "Kimberly" to trend worldwide on Twitter. Kim was said to be in the audience watching the performance at the time.
READ ALSO: Kim Kardashian Wept About Feeling Like A "Failure" And A "Loser" As She Opens Up About The End Of Her 3rd Marriage To Kanye West
Kim and Ye announced their engagement in October 2013 after more than a year together and wed in May 2014. They share four children: North, 8, Saint, 6, Chicago, 3, and Psalm, 2.
In court documents filed Dec. 13, the reality star asked to change her name back to Kimberly Noel Kardashian.
In a statement signed Nov. 24 by Kim and filed Monday, she wrote that their marriage is beyond repair. The statement reads:
"Irreconcilable differences have existed and continue to exist between (Ye) and me, which have caused our marriage to irretrievably break down. No counseling or reconciliation effort will be of any value at this time."
Kim added that they followed the terms of their prenup throughout their marriage and "maintained the separate property character of our assets." She concluded:
"(Ye) and I both deserve the opportunity to build new lives. Therefore, I am asking that my request to bifurcate and terminate our marital status be granted."
Kim was married twice before. From 2000-2004, she was married to music producer Damon Thomas. She later wed pro basketball player, Kris Humphries in 2011. She filed for divorce from Humphries 72 days after marrying, but the divorce was not finalized until 2013.