COVID-19: FG Issues Fresh Travel Advice To Nigerians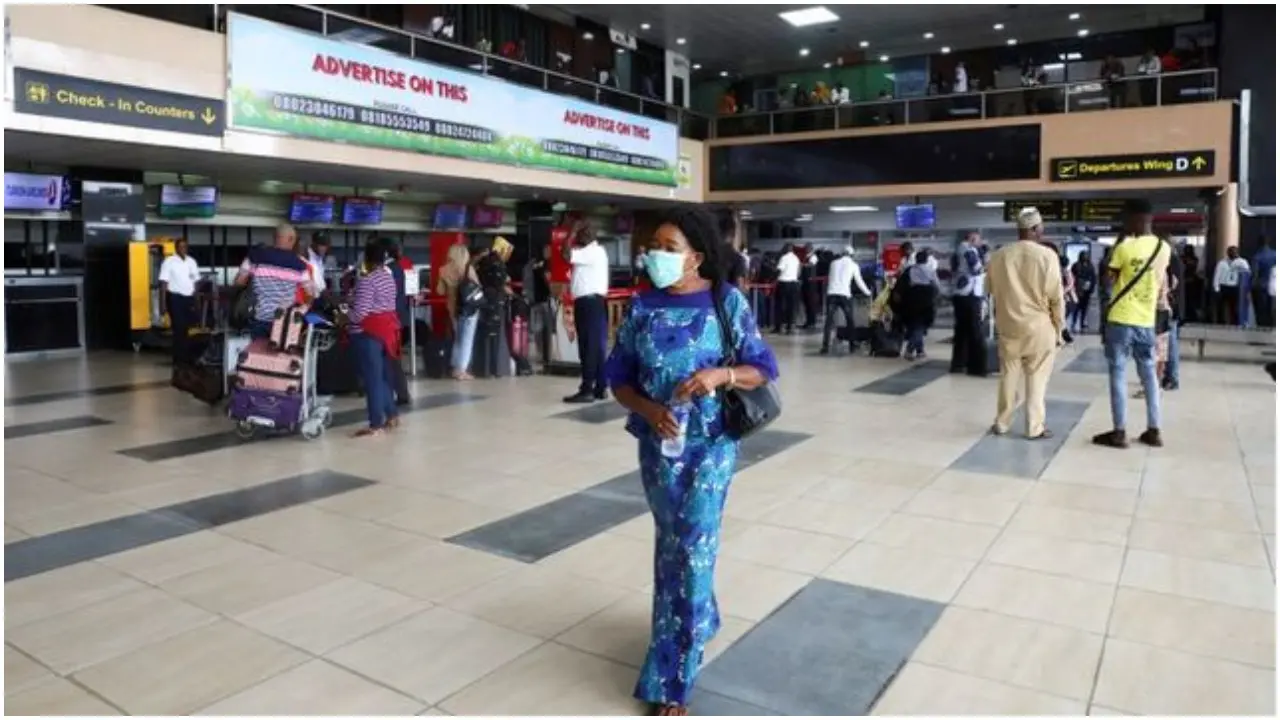 The Federal Government has advised Nigerians against non-essential local and international travels during the festive period.
This comes as COVID-19 cases continued to increase in the country. The Nigeria Centre for Disease Control (NCDC) gave the advice in its latest COVID-19 situation report on Sunday.
The Lagos State Government also vowed to get tough with violators of compulsory tests for international inbound passengers.
COVID-19 cases in the country increased by 761.45 per cent within two weeks.
Amid the surging cases, the NCDC advised Nigerians on non-essential international and local travels during the festive period.
READ ALSO: FG Issues New COVID-19 Directives To Travelers Ahead Of Festive Season
Between November 21 and December 4, the country recorded 1,035 cases of the virus. According to the NCDC, the omicron may also lead to several other mutations. It said,
"The spread of COVID-19 variants of concern including the Omicron variant may lead to a surge in cases globally due to mutations which could give the SARS-CoV-2 virus a specific advantage such as increased transmissibility, possibility of more severe illness or evasion of tests currently used for the detection of COVID-19.

"Importantly, this holiday season, we advise everyone to avoid non-essential travel, both international and national while research is ongoing to better understand Omicron and its impact on the national and global response to COVID-19."