51-Year-Old Mum-Of-3 Who Recently Married Her Boo, 32-Year-Old Kenyan Gospel Musician Perfectly Defines Who The Happiest Women Today Are: 'They're Not The Married Or Singles'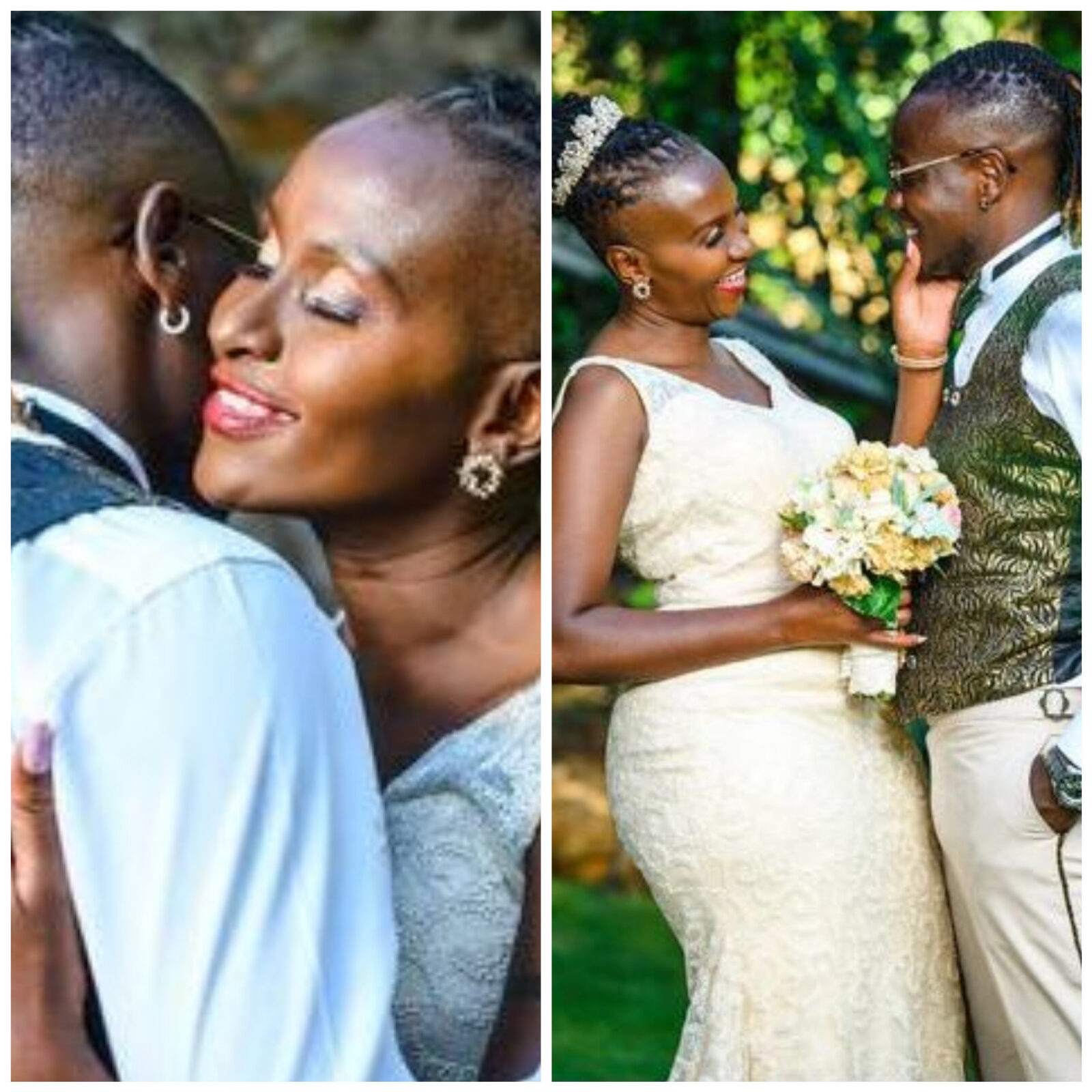 Esther Musila, the 51-year-old wife of Kenyan gospel musician popularly known as Guardian Angel, 32, has said that the happiest women on earth today are not the married or single ones.
According to reports, Esther, a mom-of-three and the award-winning musician got married in an intimate ceremony on Tuesday, January 4.
Taking to Instagram on Sunday, Musila posted a video of her wedding day alongside a message addressed to women.
In her message, the new bride who seems to have been hurt in the past defined who a happy woman is and according to her, happy women are those who do not play the victims but rather move past their anger and choose happiness, they are also the ones who made a choice to love themselves wholly and truly.
Below is her full message…
"The happiest women today are not the married ones. They're not the single ones. They're not the ones with stable careers and good incomes.
SEE ALSO: Mary Njoku Expresses Disappointment At The Choices Women Of This Generation Make: 'I Read Something Online And It's Disturbing'
The happiest women are the ones who made a choice to love themselves wholly and truly. Women who chose to leave the past behind worked on their self-esteem and put a high price tag on their self-esteem.

They stopped playing victims. They stopped whining in self-pity and dining in pity parties. They moved past their anger, tears and bitterness. They realized that happiness is a personal choice and responsibility. They chose to be defined by their present, but not their bitter pasts.

They are happy because they don't need validation from anyone. They are happy because they know that they don't need to throw shade on anyone for them to shine. They are happy because they chose to be Queens, to the ladies in the house."
ALSO SEE: Man Explains Why Women Are Less Happy Once They get Married | Hear Him Out