Six Months In, Actress And TV Presenter, Vimbai Mutinhiri Relishes Her Rollercoaster Experience Of Being A Mum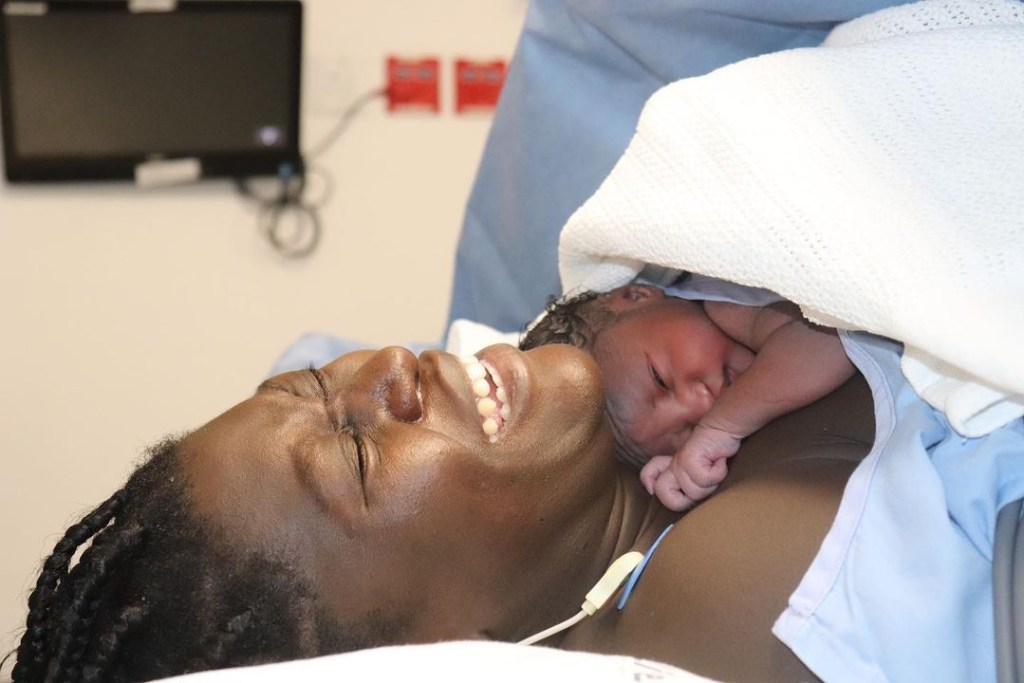 Six months into motherhood, actress and TV personality, Vimbai Mutinhiri -Ekpenyong has shared her experience, which according to her has been a rollercoaster.
The Zimbabwean actress, who got married to Andrew Ekpenyong, second son of the Chairman/Founder of the Davandy Group, Chief Asuquo Ekpenyong in 2020, took to social media to recount how her life got transformed the moment she realised it was no longer about her wants and needs, but about what is best for her daughter, Atumwa Eme.
While thanking God for the Grace to exclusively breastfeed her baby, the 34-year-old Zimbabwean expressed how much she enjoys it, and wouldn't trade the act for anything.
Below is her full post:
"6 MONTHS • WE DID IT!! 6 months of exclusive breastfeeding AND we beat Covid ??

God sent His ray of sunshine to transform my life forever! These first 6 months have been a rollercoaster, to say the least – I have laughed, cried, panicked, GOOGLED ?, read read and read some more.

My motherhood experience transformed the moment I realized it's not about me or my wants and needs, but about Tum Tum and what's best for her.
READ ALSO: Five Nigerian Mothers Share Their Bittersweet Experiences On Motherhood
Of course, Mommy needs to be in good physical and mental health, but I have enjoyed giving my daughter the space she needs to lead the way and wow have I watched her flourish into a strong-willed, fierce and highly independent little lady.

I thanked God for the Grace to breastfeed when I saw how quickly her immune system fought off covid. Exclusive breastfeeding has become a controversial choice, but it's something I wouldn't trade for anything.

Those sleepless nights were all worth it, and even though I thought I'd drop it quickly at this milestone – I'm excited to continue breastfeeding for as long as is feasible.

Happy Half Birthday to my shining star ? Princess Atumwa Eme ? Mommy loves you so much my girl ♥️."
ALSO SEE: Celebrity Mom-Of-Two, Chiege Alisigwe Shares On The Pains & Gains Of Motherhood In New Interview