'Stop Trying To Replace Your Ex' –Ruth Kadiri Dishes Out Crucial Relationship Advice To Single Ladies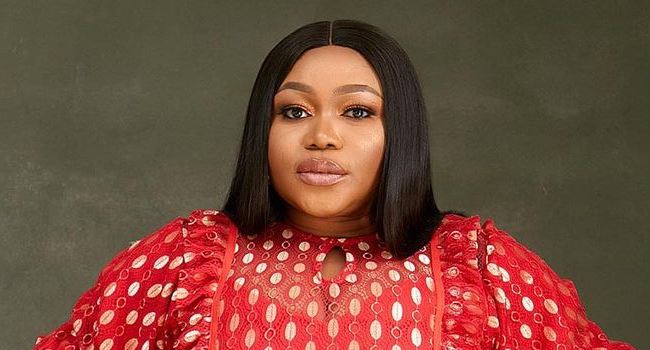 Nollywood actress and producer, Ruth Kadiri has shared a crucial relationship advise with ladies especially those who have freshly come out of a failed relationship.
According to the mother-of-one, who took to her Instagram story, after leaving a failed relationship, ladies should never start asking where they will start from, but should rather continue from where they are and they'll be fine.
Ruth then urged such ladies to stop trying to replace their ex-lovers immediately after the relationship as what is lost is lost and they should trust themselves to make better choices and make corrections from initial errors.
The talented actress further advised those who have not healed to give themselves time to and trust in their destiny that love will find them.
Her full post reads:
"Dear ladies, where will I start from should never be a word that comes to your thought nor out of your mouth. Continue from where you are. You will be alright.

Stop trying to replace your ex… what's gone is gone. Trust yourself to make better choices and make corrections from your initial error. If you still haven't healed, give yourself time to. What's gone is gone, what's lost is lost. Trust in your destiny, you will find love and it will find you."
READ ALSO: Are They Really Your Partner If You Can't Go Through Their Phone? Here's Celebrity Mum, Ruth Kadiri's Opinion On It
See screenshot below;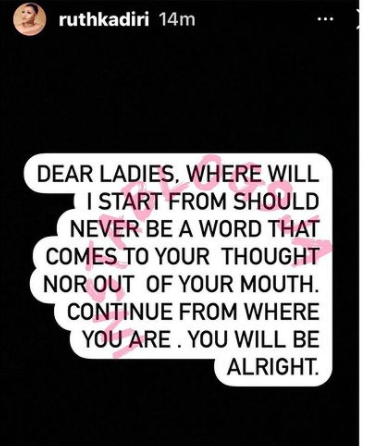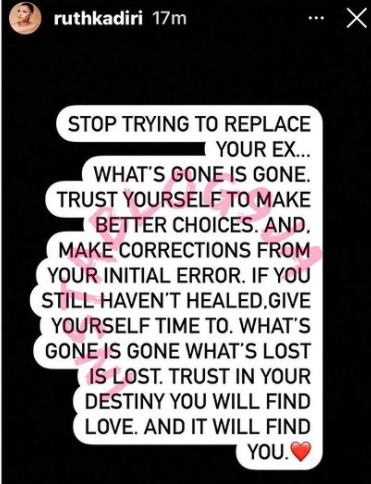 ALSO SEE: Celebrity Mum, Ruth Kadiri, Takes A Swipe At African Men As She Speaks On Forgiveness In Marriage
Her post garnered mixed responses from Instagram users.
@djjamzy wrote; "Don't allow the fear of starting afresh make you stay in a bad relationship. Don't worry you'll meet a better guy than the one you're dating. Remember to every disappointment comes a very big blessing
"
@niffybarbie wrote; "U are talking to me i know 
i find so difficult to let go of my ex 
my 6 years relationship 
"
@adaikwerre wrote: "Na mumu Dey Wail over an Ex. WHERE DO I START from Indeed. 
 I'm no body's EX. Weeeeeeeeee Meuove
"