Nigerian Singer, Yinka Davies Speaks On The Pains Of Losing Her Son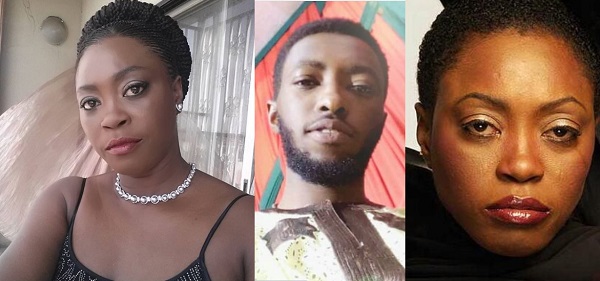 Last year, veteran Afrojazz Musician, Yinka Davies, went through a very sad experience most parents dread -losing a child.
On the 29th of January, 2021 her first child, Jeremiah Oluwafunsho Oluwadayo Bankole succumbed to the cold hands of death, at the age of 27.
Speaking in an interview with PUNCH on his memorial a few days ago, the entertainer stated that though losing her beautiful son was a tough experience for her, she was glad he lived a fulfilled life. In her words:
"We are having his memorial today (January 29). It is a year today since we lost him. It has been a blessing and we thank God for grace to have fathered and mothered such a beautiful boy. It was tough but I thank God he lived (a fulfilled life)."
Speaking about her son's death last year in a chat with Punch, Davies disclosed that Jeremiah was her first child and prior to her son's death, he had been in and out of the hospital for ten months after battling with an autoimmune blood tissue disorder called Wegner Granulomatosis which is an inflammation of the blood vessel.
She said since the ailment was detected in June 2020, Jeremiah had undergone several series of Scans ( CT, MRI, etc) and at different times was admitted in a popular Lagos hospital.
READ ALSO: DEEP: Parents Share Bitter Experiences About The Pain & Grief Of Losing Their Child(ren)
Having spent over three decades in the entertainment industry, Davies noted that she had learnt to stay truthful, remain grateful and always be prayerful.