Nigerian Dad Advises Parents As He Recounts How He Almost Crushed His Toddler Son Who Was Hiding Under His Car (Photos)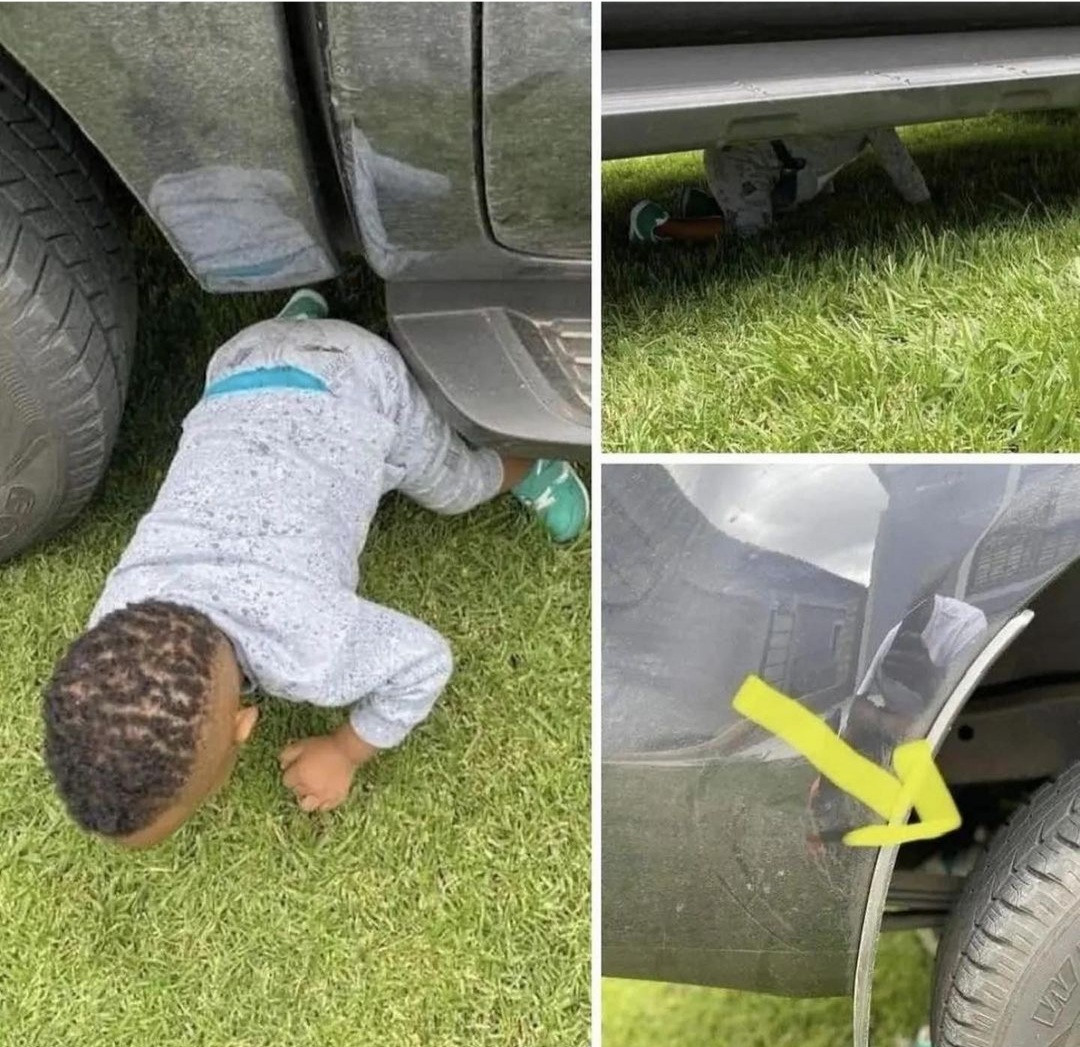 A Nigerian dad has gone on Facebook to narrate how his family was saved from what would have been a huge tragedy.
The father, who has a toddler son, was about to drive out, and unknown to him, his little one was under his car.
However, before moving his car, he realized his son, who had been playing, had gone silent, so he decided to investigate.
Surprisingly, after searching the house for the little boy and could not find him, he said he decided to check under his car and boom, he was found there, close to the tyre.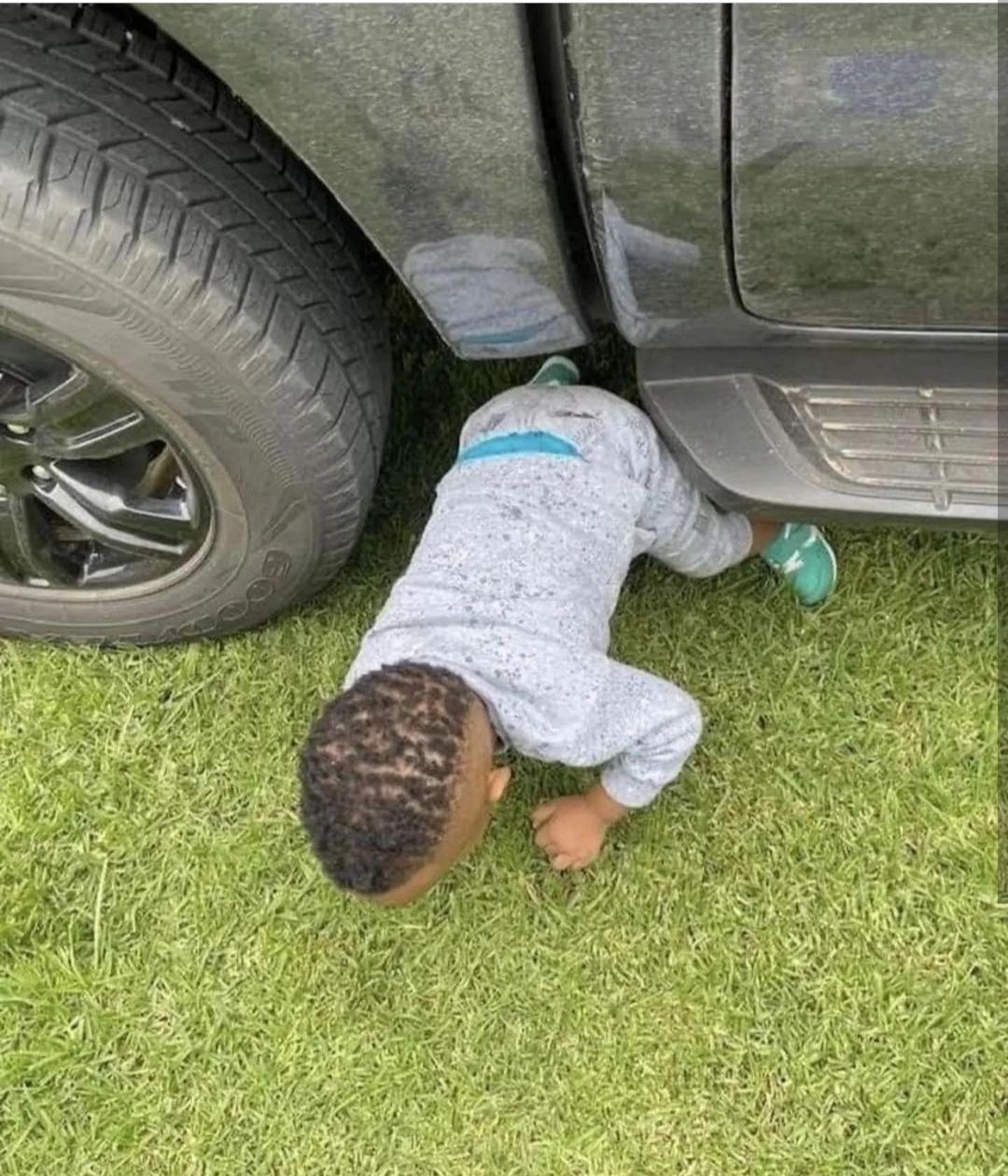 READ ALSO: Mom Whose Toddler Accidentally Swallowed A Battery Is Speaking Out In Hopes To Warn Other Parents
Narrating the incident to warn others, the father urged parents and guardians with young children to be careful around them. He wrote:
"I Almost Crushed My Son With My Car, But 'Mercy Said No'. I was about to go, but then I remembered that my son was playing, and now it is quiet.

I decided to look for him first, then boom. He was under the car. We really need to be careful around these little ones.

Please let's be cautions when about to move a car especially in a house where kids are. You may never know. They can be underneath playing.

Just take a minute to look under the car before you move it."
ALSO READ: Nigerian Dad, Isaac Jideofor Whose Toddler Almost Died Practicing What She Saw On TV Warns Other Parents
I had a similar experience as a baby way back. My mum had put the gear to reverse and moved the car a bit when a neighbor started shouting that her crawling baby was under her car before she panicked and stopped the car to bring me out. Today I have the little scar from the scratch at the back of my head. All thanks to God for sending an angel to save us.
See more photos below,