Naomi Campbell, 51, Introduces Daughter To The World As She Discusses Motherhood On Her Own Term
British-born supermodel, Naomi Campbell has introduced her daughter to the world.
The 51-year-old first time mom posed for pictures with her little girl, revealing her face for the first time in a cover photo-shoot for the March edition of British Vogue.
This introduction is coming for the first time after keeping her path to motherhood almost totally private.
While Naomi who welcomed her daughter at age 50, has decided to keep certain details about the child private – including her name – the businesswoman did confirmed to Vogue:
"She wasn't adopted, she's my child."
Before now, Naomi hasn't shared any pictures of her baby's face. She also told the magazine that very few people knew she was planning parenthood.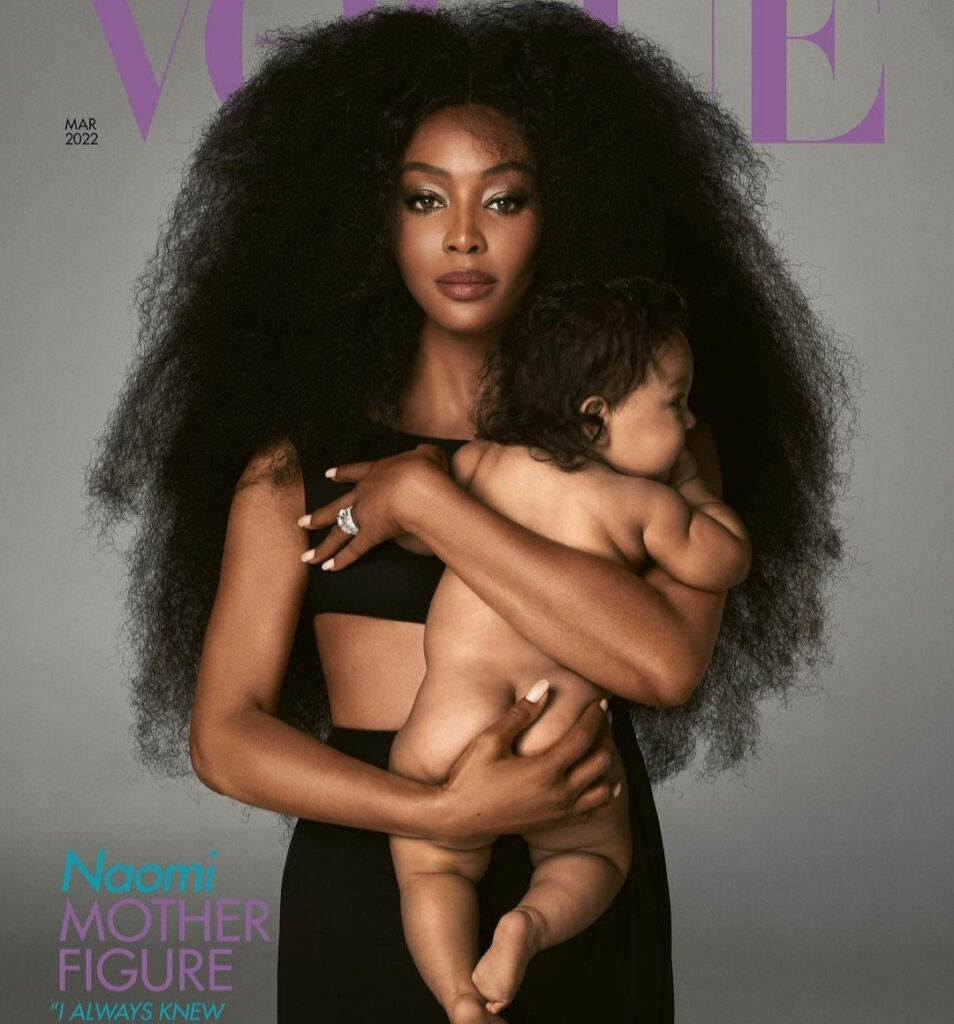 She added that she had kept the fact that she was having a child quiet from those closest to her, explaining:
"I can count on one hand the number of people who knew that I was having her. But she is the biggest blessing I could ever imagine. It's the best thing I've ever done."
READ ALSO: British Supermodel, Naomi Campbell Discusses Life As A Single Woman At 49, Plans For Motherhood And Her Struggle With Addiction
Naomi continued:
"I always knew that one day I would be a mother, but it's the biggest joy I could ever imagine. I'm lucky to have her and I know that."
On how being a parent has changed her, Naomi revealed:
"I'm like a kid again. I'm reliving nursery rhymes, playing and discovering how many great new toys there are out there in the world! And dolls! Things I couldn't even dream of."
And talking about becoming a mother figure to a younger generation of black models, she added:
"There were lots of times when I would walk in the fashion shows, but I was never picked for the ad campaigns and it would hurt – it really hurt.

"I would have to suck it up and keep moving. Of course, it would have been great to have had that support around me back then, but I'm proud to see it happen now, I'm proud to see the diversity now."
Last September, Naomi opened up about her "independent and smart" baby girl for the first time. Appearing on BBC Hardtalk, she shared:
"I'm really lucky I have a dream child. She's wonderful. She's very independent already, very smart, alert, sleeps 12 hours. She's a good girl."