'I'm Glad I Cohabited With My Wife Before Marriage' -Actor And Dad, Ibrahim Suleiman Reveals As He Clearly States Why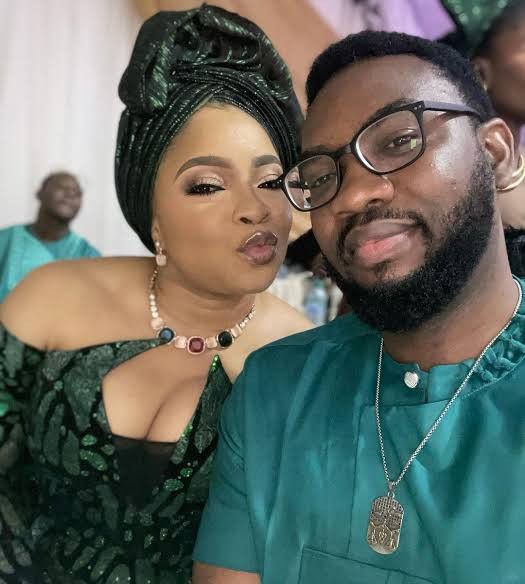 Nollywood actor, Ibrahim Suleiman has openly revealed that he went against religious teachings and cohabited with his wife, actress Linda Ejiofor, before marriage.
The dad of one made this revelation after a Twitter user reminded Christians that cohabiting with one's partner or lover before marriage is wrong.
The post reads:
"A subtle reminder that as a Christian, cohabiting with your partner before marriage is wrong."
Responding to the tweet, Ibrahim made it clear that he agrees with her but cohabiting with his wife before marriage is one of the wrong things he is glad he did.
"This is true. But it is one of the wrong things I'm glad I did even if it was just for a few weeks. lol.

Look, I've never been one to give a false impression of piety. I strive daily to be better. But once in a while… Own your transgressions with your full chest."
He then went on to highlight the benefits of cohabiting before marriage.
"I just fell like it's the natural/wise thing to do. Get to spend time in each other's faces, day in , day out. We are both ambivert who value alone time so it was important to learn each other's cues. Now I can tell when she needs a couple of hours to herself and vice versa.

It isn't necessarily about enjoyment. Not everything works for all of us. For us, it was important to spend time together. Gotta know if you can handle your partners farts or if he/she snores, etc."
READ ALSO: Newly Wedded Linda Ejiofor Tells How It All Began | Photos
What do you think? Is cohabitating before marriage the true way to know your partner?
See screenshots of the tweets below…