'Lack Of Oxygen At Birth Can Cause Epilepsy In Newborns' -Neurologist Warns | Here's What New Mums Should Know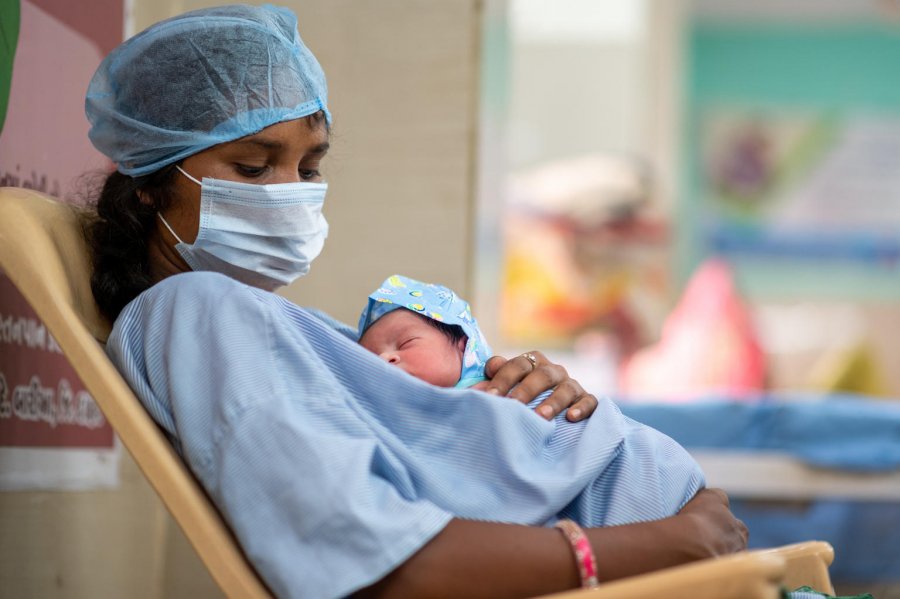 A Professor of Neurology has urged physicians and new mothers to pay good attention to babies during childbirth, noting that poor oxygen supply to the brain of a newborn can cause epilepsy.
Dr. Ikenna Onwuekwe also noted that unborn babies whose mothers are infected with rubella – a contagious viral infection, can also be exposed to the neurological disorder, adding that babies can be exposed to risk factors while in the womb.
Speaking with PUNCH HealthWise, Dr. Onwuekwe explained that,
"The causes of epilepsy in children can be divided into perinatal and non-perinatal causes. Perinatal causes include viral intrauterine infections such as rubella amongst others. 

"Prolonged labour or complications around birth causing impaired oxygen or blood supply to the brain with consequent brain damage can lead to epilepsy.

"Neurological infections after birth such as meningitis may also lead to epilepsy in children."
He, however, clarified that there is a difference between epilepsy and isolated seizures which can occur from multiple causes.
The neurologist also stressed that epilepsy can be treated successfully with medications and if necessary, a surgical procedure.
READ ALSO: Medical Expert Educates On Some Of The Risks Factors That May Lead To Birth Of Preterm Babies & Ways To Avoid Them
According to Onwuekwe, children with epilepsy can develop normally and continue their education, while adults with the condition can be responsible members of family and society. He added that:
"Social support always helps people with epilepsy. It is imperative to continue public health education to remove the stigma and eliminate discrimination surrounding epilepsy.

False teachings such as it being a curse or due to evil spirits or being untreatable must be refuted vigorously. A lot of ignorance about epilepsy has been known since the history of man.

It is not infectious and cannot be spread by having sex. Patients with the condition can get married and have normal children in most cases."