'We Have Been Reaching Out To The Nigerian Embassy Since Last Month' -Nigerian Students In Ukraine Cry Out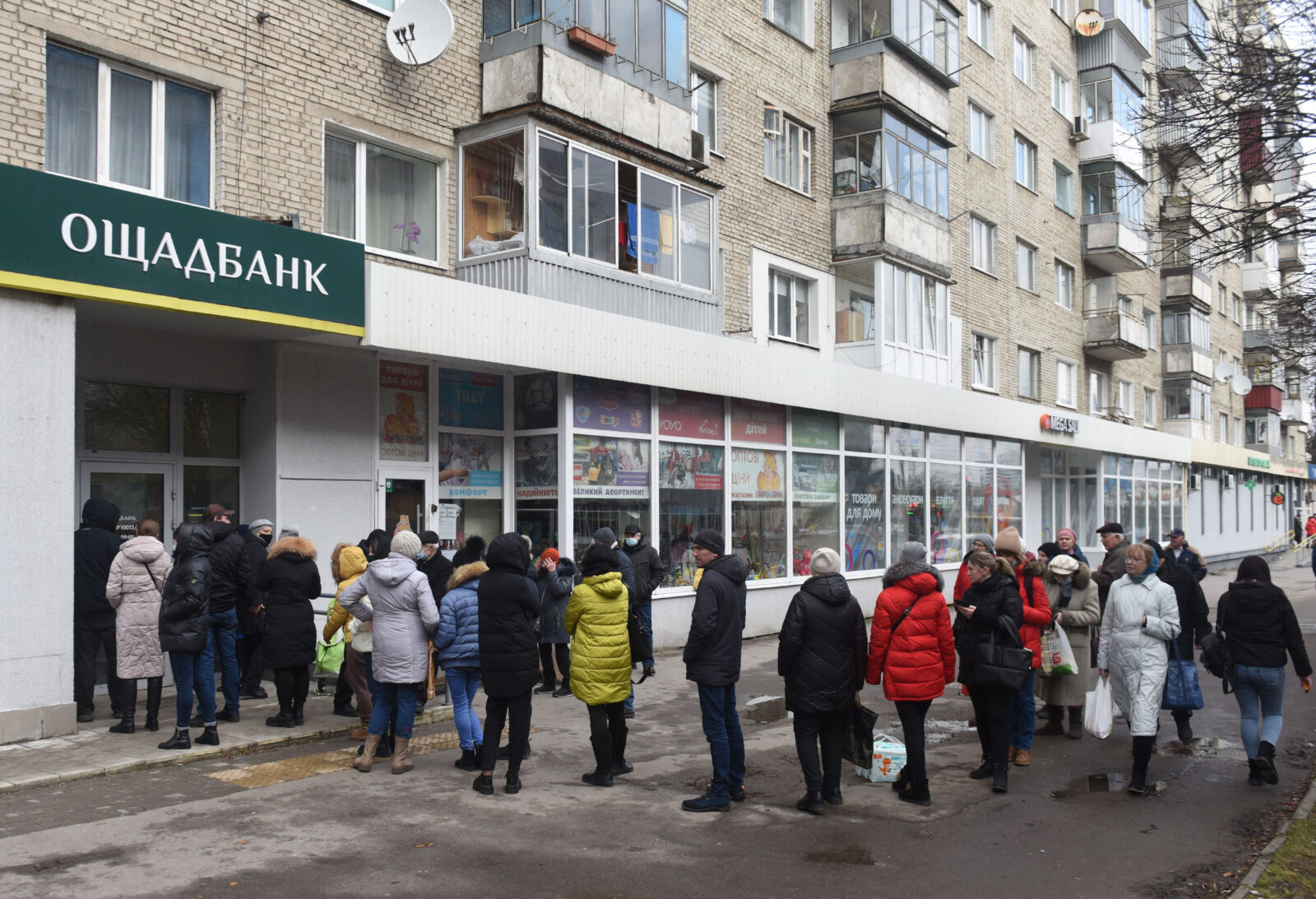 While other governments are making plans to evacuate their citizens from Ukraine, as the row between Ukraine and Russia continues, Nigerian students have said they feel left alone by the Federal government as they do not know what to do.
Speaking to CNN, Anjola-Oluwa Ero-Phillips, a Nigerian medical student in Ukraine, said he and around 70 other Nigerian students are stranded with no way to legally leave Lviv, located in western Ukraine, close to the border with Poland.
Lviv is around 300 miles from Ukraine capital Kyiv where explosions were heard in the early hours of today after Russian forces entered the country. Ero-Phillips said:
"There have not been explosions here but earlier in the day we heard the siren tests. Flights are cancelled and it's hard to get any taxis or Uber.

Everybody is at the ATM trying to withdraw cash but banks are not opening. Money is running out at the ATM and you can't do app transactions anymore.

Based on what I have heard from the Indian citizens, their government is trying to get free transit for them to the Polish border."
Speaking further, Ero-Phillips said:
"No one has any idea what to do. We have been reaching out to the Nigerian embassy since last month"
A statement released by the Ministry of Foreign Affairs says evacuation of Nigerians will commence as soon as the Airports in Ukraine reopen.
READ ALSO: Russia Vs Ukraine: Nigerian Government Reveals When It Will Evacuate Its Citizens
Abike Dabiri of the Nigerian Diaspora Commission told CNN that the country's foreign ministry will announce evacuation plans, but gave no timeline.
Dabiri also sent updated travel advice from the Nigerian foreign ministry asking Nigerian students in Ukraine to "remain calm but be very vigilant and be responsible for their personal security and safety."
Earlier today, the Russian forces launched a major assault on Ukraine, firing missiles on cities and military targets.
The invasion by land, air and sea began after a pre-dawn TV address where Russian President, Vladimir Putin demanded that Ukraine's military lay down its arms.
Thursday's invasion followed weeks of escalating tensions, as Russia massed troops along Ukraine's borders.
Dozens of people have been killed, including about 10 civilians. Six died in an air strike in Brovary near the capital Kyiv. A man was also killed in shelling outside the major north-eastern city of Kharkiv.
Earlier this week Russia's president, Vladimir Putin announced he was recognising the independence of two self-proclaimed people's republics of Donetsk and Luhansk in eastern Ukraine.
The breakaway regions were seized by Russian-backed rebels after Russia invaded Crimea in 2014. Mr Putin launched that attack after mass street protests in Ukraine that ousted pro-Russian President Viktor Yanukovych.
Since then more than 14,000 people have died in the east in a conflict between the rebels and Ukrainian forces. A shaky ceasefire had held but there has been a surge in violations in recent days.
Mr Putin said the military operation's objective was to defend the people in the breakaway areas.
Kyiv and its Western allies have repeatedly rejected as absurd Mr Putin's claims that Ukraine was being run by neo-Nazis, instead pointing out that Ukraine was now a nation with growing democratic institutions, unlike an authoritarian Russia.
Mr Putin has repeatedly accused the US and its allies of ignoring Russia's demands to prevent Ukraine from joining the Nato military alliance and offer Moscow security guarantees.