Nigerian Man/ Business Owner, Charles Shares His Interesting Family Story To Explain Why He Doesn't Want To Have Kids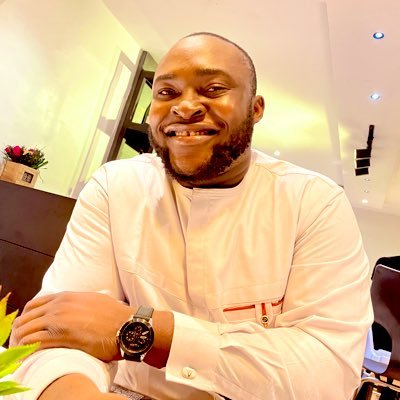 A man, Charles from Spirē@madebycharles has gone on Twitter to share his interesting family story, which influenced his decision of not going to have kids.
According to Charles who is the CEO of SpireAfrica, his parents gave birth to nine (9) children, seven (7) of whom are alive, and his youngest sibling is just 2 years old.
He added that the one before the youngest is 5 years of age and he is responsible for them all.
The businessman said he was "pissed for a whole year" when his parents welcomed another child. He added that it drives him "very close" to losing his temper whenever people try to convince him to have kids.
He went on to share a piece of information that shocked his followers. Charles, who is the first born of his parents said his younger sister, who is married, has a 5-year-old child. This means his parents have a kid younger than their grandkid.
"Sometimes I wish I can lay my parents down and flog them," he said.
SEE ALSO: Daddy Freeze Gets Candid With Nigerian Parents Who Thrust The Obligation Of Raising The Younger Ones Upon Their Older Children
See his tweets and some hilarious reactions below.
"Taking care of my people (parents & siblings) is never up for discussion with anybody, anytime whatsoever. With that being said, sometimes I wish I can lay my parents down and flog them. HOW THE FUCK ARE YOU HAVING 9 (7 alive) kids??? For context, my youngest sibling is 2.

It infuriates me so much when I think about it sometimes. It has also boldened my resolve to never have kids. Cos why? So abuse aside, some parents really make taking care of them at old age difficult by choices like this.

And oh the branch has extended. My kid sis, the one immediately after me, whom I am just a year older than was also have a 5yr old.

See when I say I don't want kids and people try to convince me and talk to me, I am very close to losing my temper.

See I was legit pissed for a whole year about this mehn. I am the first child, imagine what goes through my mind."
READ ALSO: Rapper Wale Stirs A Conversation About Nigerian Parents That You Probably Can Relate With
See screenshot of his tweet…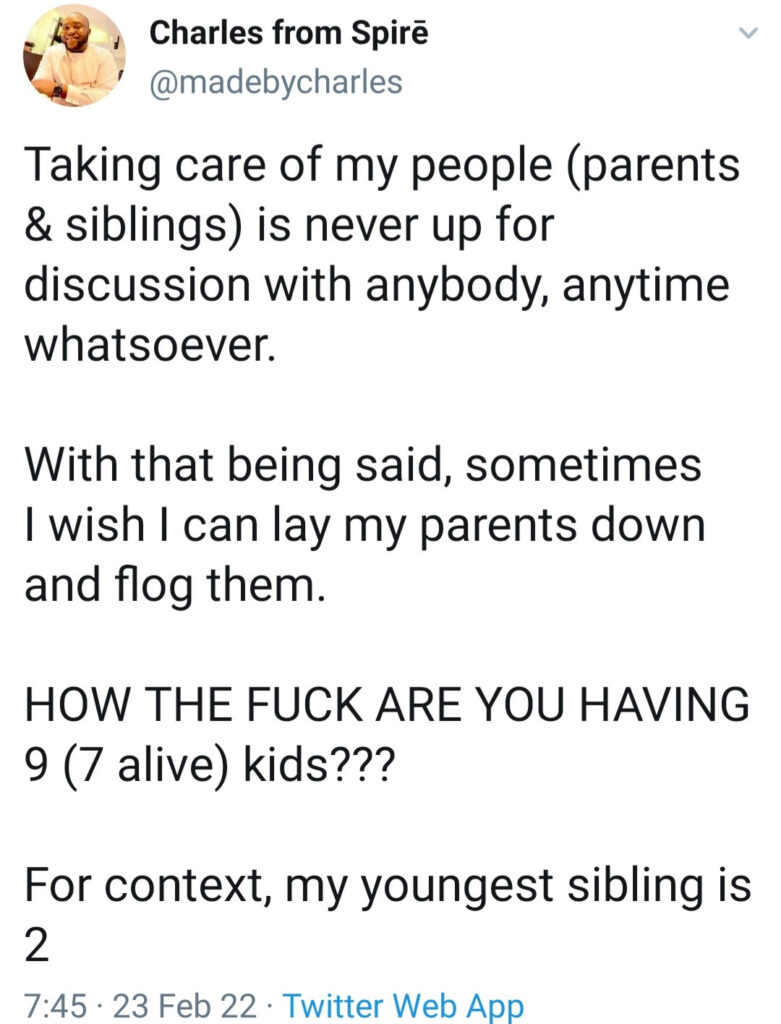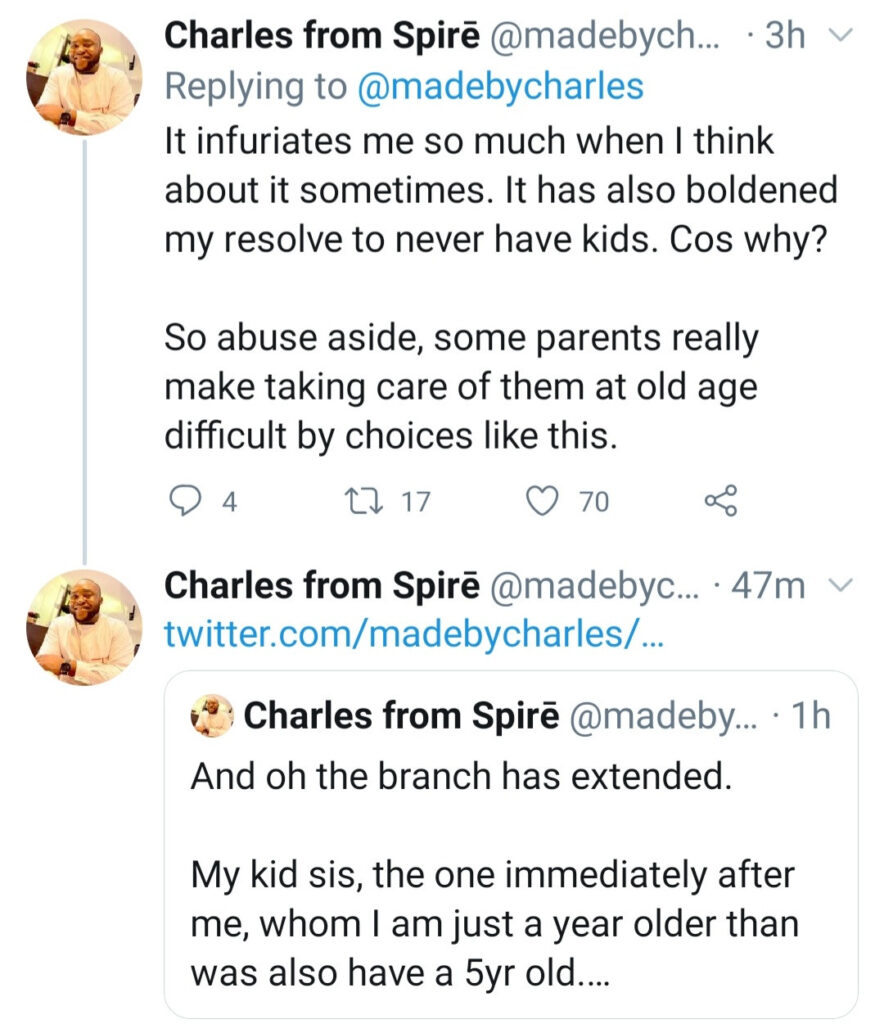 When I was young, finished secondary school at the time and struggling with jamb runs which I later settled for college of edu, my mum had a new baby, my baby sister then, I was so ashamed, I went to beg her not to have more kids, as I'd still be the one to take care of this one and I won't have friends any longer cos my friends parents no longer give birth to children at their age, my mum just looked at my innocent face, smiled and told me "okay".. I can never forget that moment, after that she never had another child though so I can relate to how this guy feels mehn, adult and still have babies as in newborns to take care of as siblings ?
WHY DO I FIND THIS FUNNY, YOUR SIS CHILD HAS AN UNCLE/AUNT S/HE IS OLDER THAN…..MY DEAR COUNTRY HARD MAYBE IF YOU JAPA, YOU WILL RECONSIDER HAVING ONE, BCOS KIDS ARE FUN TO BE. JUST APPLY TO BE A REV FATHER IF YOU STILL DEY THIS MY DEAR COUNTRY
My dear have your own o! Or the one you can call your own. anybody wey born pikin makebhim look after im pikin
This some funny stuff and the guy makes it funnier by his angry reactions. Your parents have sensed you don't want kids so they making grand children for themselves and you can't tell me you won't partake in raising your own bloodline. Power in numbers