Panic As Nigerian Moms Raise Alarm Over Harmful Capri-Sun Drinks In Nigerian Markets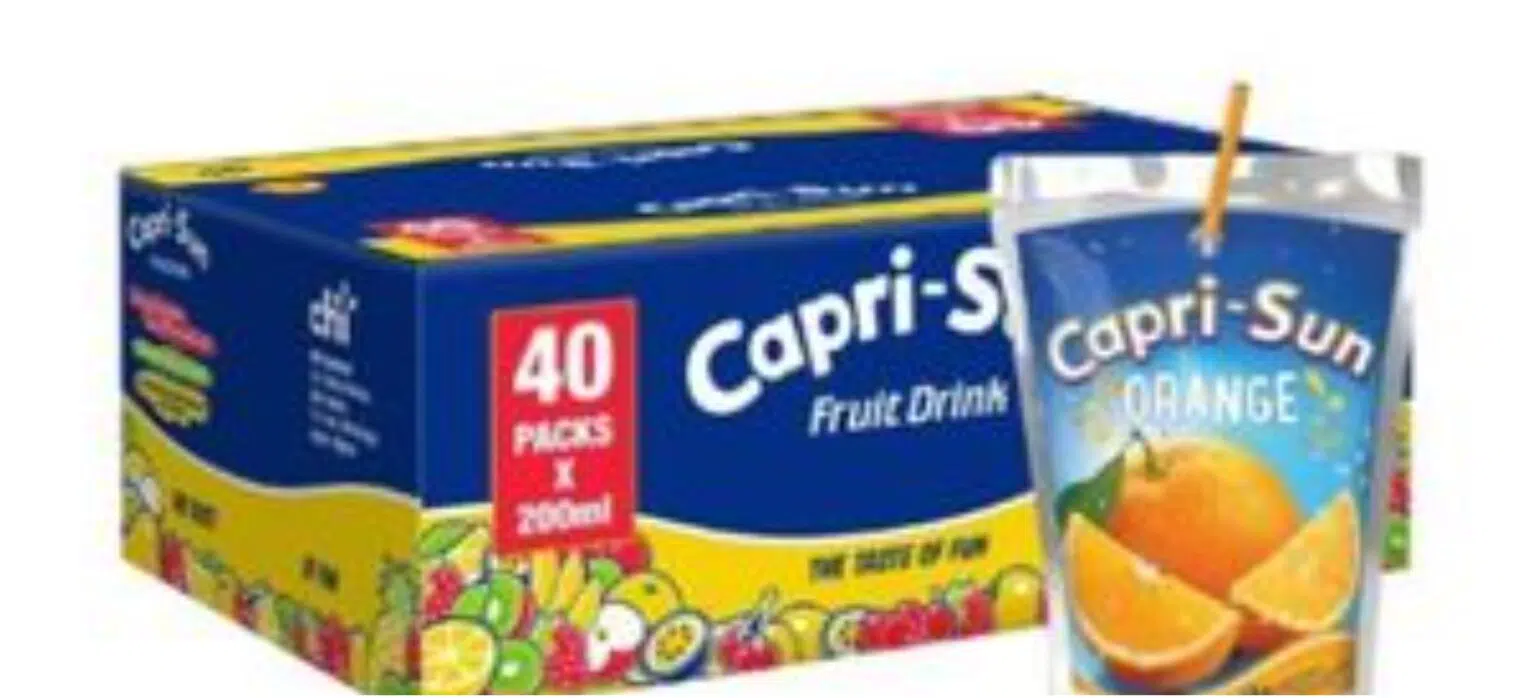 A Nigerian mum, Mimi Suleiman has raised alarm over the poisonous particles (dirt) she found after opening the Capri-sun drinks she got for her kids to take to school.
Apparently the popular children drink in the markets now have dirt in them thereby causing viral infections in Nigerian kids after they are taken.
Sharing this video on Instagram, Mrs Suleiman wrote:
"PLEASE WATCH AND FORWARD TO OTHER PARENTS!!! @caprisunnigeria @hmedix_official!!! As for me, no more CAPRISUN or any other drink which I can't see through!

You see this kinda videos on the internet everyday and think it might somehow be made up. I've seen for myself! No more!

Best to make your child's juice or any other drink yourself from scratch or at the very most buy something in a bottle you can see through. Cos truly you never know what you might be feeding your child.

Mind you this CAPRISUN isn't expired and I bought it from a reputable store. So I thought what are the odds of something like this happening.

Please share this with parents you know that are fond of buying this drink for their kids.

I'm so livid!!!"
The mother shared another post after going back to the store she got the pack of the drinks from:
"I'm so scared for my child and very very angry as a parent. @caprisunnigeria knows that the bulk of their consumers are kids. How comes there's no quality control at all. We just buy and feed our kids poison. They fall sick all the time and we blame the schools and assume they ingested something from school.

I can't put into words how angry I am. MY CHILD WOULD HAVE CONSUMED THIS!!! Infact only God knows how many other times he has consumed this cos I buy it from @hmedix_official in cartons every single time.

I'm dismayed. This product isn't expired. In fact this batch was produced February 8th 2022 and is expiring 07 November 2022. So it's freshly produced.

In the same carton I opened some and they look normal, then open some and it's completely rotten with what appears to be a strain of fungi inside. ITS NOT ENOUGH TO OPEN SOME AND ASSUME THE ENTIRE CARTON IS FINE COS ITS A MIX OF BAD AND SEEMINGLY "GOOD".

I always just check the expiration date and pass it to my child. Subhanallah!!!"
READ ALSO: High Level of Weed Killer Chemicals Found In Dozens Of Children's Cereals | See Brands
Corroborating her claim, some mothers via the comment section had this to say:
One Folly cakes wrote: "Am also a witness of this. i bought the pack of caprisun too. God just told me to just sip a little b4 given to her which I did. lo and behold it was tasting alcohol"
One Taj Beauty added: "No lies, bought a carton last week and the first pack my daughter took landed her in the hospital where she was being treated for stomach infection for days. She was just discharged last Sunday."
amalbotanicals wrote: Wallahi, you just said it. Kids fall sick easily and we might be the ones contributing to it. We should try to consciously pay particular attention to what we feed them. We should discourage giving kids processed foods and try healthy alternatives natural juices e.g. zobo it is rich in vitamin C and can be sweetened with dates or Pineapple ?.
divadivineatelier:
But this isn't actually the first time I am seeing this about caprisonne Nigeria …. It's the third time and from the first time I ran away from it
One Kbeauty tagged her husband saying: "Do you remember when this same thing happened, with one of the caprisun drinks we bought for Jamil. This is just sad and very scary too."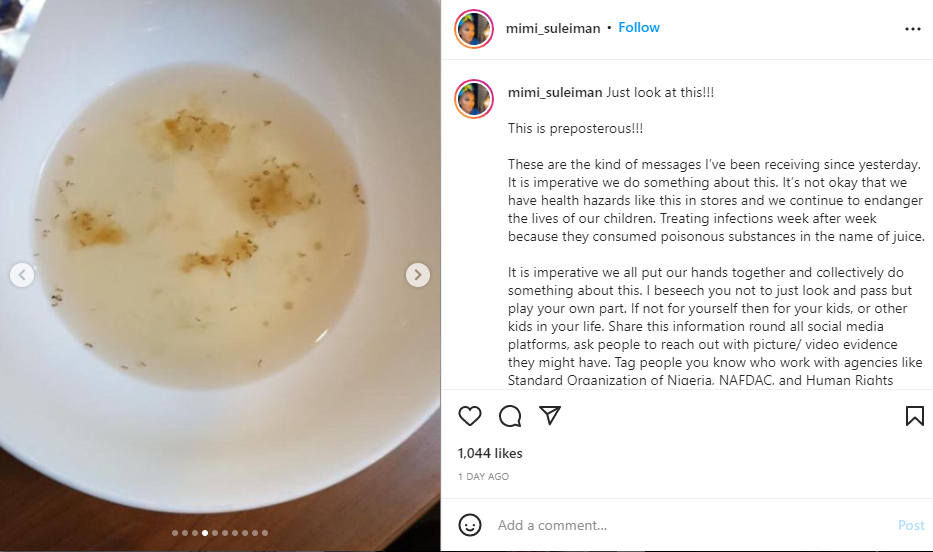 Responding to the allegations, Capri-sun via an official statement on Instagram wrote:
"Dear Moms….Before every carton of Capri-Sun leaves our factory, we ensure that it has passed all quality and hygiene safety checks. Unfortunately, once the product leaves our factory, improper handling at any point in the supply chain can damage or puncture the Capri-Sun cartons or pouches.

Because, Capri-Sun is primarily made from fruit juice, there are chances that a puncture can create an entry point for germs and mould to grow in the product. A similar process is seen when fruits are left out in the open without refrigeration and/or proper storage and preservation.

As a company, we want to assure you that our commitment to provide you with only the highest quality products is unwavering.

As such, while we continue to improve on our production processes, we will step up education and collaboration efforts with our various trade partners – distributors, wholesalers and retailers – to ensure that our products are well managed and handled, to give you, our dear consumers the best possible experience each time you consume our products.

Thank you."