'Teen Mom' Alum, Farrah Abraham Defends Letting 13-Year-Old Daughter Get A Nose Piercing
American reality television personality, has defended her decision to let her 13-year-old daughter, Sophia, get a  septum or nose piercing.
In a recent interview with TMZ, the 30-year-old Teen Mom OG star opened up about letting the teenager get the jewelry, which is placed through the wall of cartilage that separates the left and right nostrils.
Abraham who insisted that it's legal and safe, told TMZ that she was there to chaperone Sophia instead of letting her daughter go off on her own and potentially put herself in harm's way.
She said:
"I think her generation of 13 is much different than my generation of 13. Sophia is the first in my family to get a septum piercing, especially at 13.

I would rather it be by a professional, sanitized and clean, than my teen going, sneaking off and doing it herself and getting an infection."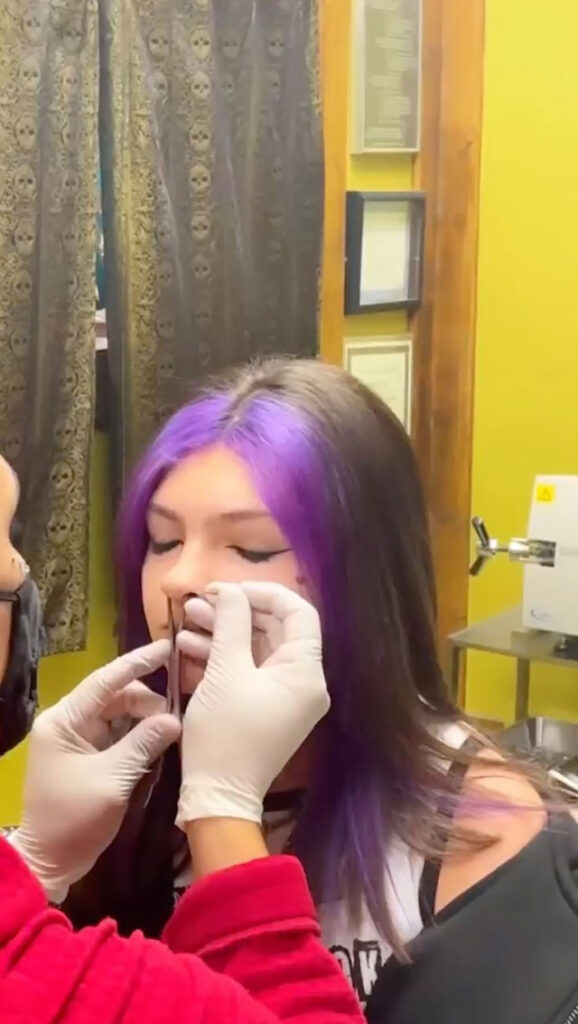 Abraham quipped that it might just be "the cool mom" in her or that she's a "loving parent."
The MTV personality admitted that while she originally was not down with the idea of letting Sophia pierce her nose, the teen handled the process like a pro.
SEE ALSO: Nigerian Father Defends His Decision to Teach His Little Kids How to Smoke
She explained that at the end of the day, all she wants is her daughter to be happy. She added;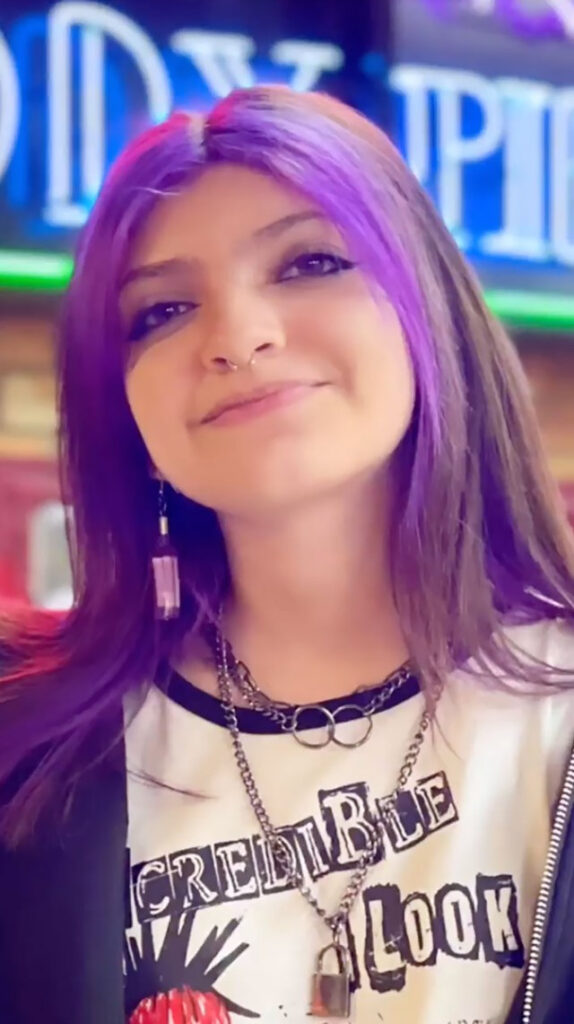 "She did better than her COVID shot. I am shocked.

"To those who might feel it is inappropriate that my daughter got her nose professionally done, legally done, I'm all about being legal.

"We abided by the law. I am doing my best as a parent to make sure that she is healthy and happy, and I covered those bases.

"So congratulations to Sophia. I'm wishing her the best in her teen years, and if she wants to get more piercings, more power to her."
ALSO SEE: How Would You Rate Jada And Will Smith's Parenting Skills?
Sophia first shared the news that she received her septum piercing in an Instagram post last week, alongside a video of her getting the piercing done. She captioned the post:
"I got my septum piercing for my birthday!! I am so happy with how it turned out! "I am the first person in my family to get a septum piercing at 13!! Birthday wish came true!! ???? ."
In the comment section, Abraham wrote:
"SOPHIA THE FIRST ?♓️ the first 13 year old in the family to get a septum piercing! Birthday wish come true! Happy memories! Love you! Epic 13!"
Abraham has had to defend herself in the past from critics who slammed her parenting style. In August 2021, she was called a "bad mom" for letting her daughter dye her hair.
She got her reality TV start on MTV's "16 and Pregnant" in June 2009. Sophia's father, Derek Underwood, died in a car accident during filming, shortly before Farrah gave birth to their daughter at 17 years old.
Abraham went on to star in spinoffs including "Teen Mom," "Teen Mom OG" and "Teen Mom: Family Reunion."