Family Physician Schools Women On How To Prevent And Manage Down Syndrome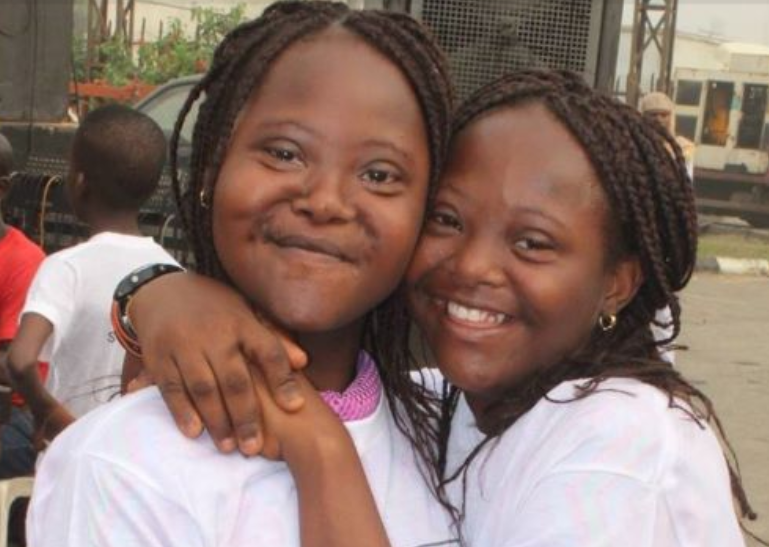 World Down Syndrome Day is observed every year on March 21, with a specific theme. It is a global campaign meant to raise awareness about the condition and an initiative backed by the United Nations.
This year's event is themed '#InclusionMeans' and would be the 11th meant to raise awareness and stand with those living with the condition.
The event is spearheaded by Down Syndrome International, which had linked up with national charities across the world to develop activities and events to raise awareness and support for those living with the condition.
In commemoration of the 2022 World Down Syndrome Day, a Consultant Family Physician at the Lagos State University Teaching Hospital, Ikeja, Dr. Olujimi Sodipo, has recommended preconception care for all women to help prevent and manage Down syndrome cases.
According to him, preconception care will help to identify behavioural and social risks to the woman's health or pregnancy outcome through prevention and management.
Speaking with PUNCH HealthWise, Dr. Sodipo said the most important thing to be done is to prevent the situation by ensuring that there is early detection.
He added:
"Nowadays, there are opportunities to do some tests even in utero, but even before that, starting what you call preconception care, especially for those that are of high risk is important."
Experts say a woman's chances of giving birth to a child with Down syndrome increase with age because older eggs have a greater risk of improper chromosome division.
According to the United Nations, Down syndrome occurs when an individual has an extra partial (or whole) copy of chromosome 21.
UN said it is not yet known why this syndrome occurs, but Down syndrome has always been a part of the human condition. It stated:
"It exists in all regions across the globe and commonly results in variable effects on learning styles, physical characteristics, and health.

Adequate access to health care, early intervention programmes and inclusive education, as well as appropriate research are vital to the growth and development of the individual."
The International organisation noted that the estimated incidence of Down syndrome is between one in 1,000 to one in 1,100 live births worldwide. UN said:
"Each year, approximately 3,000 to 5,000 children are born with this chromosome disorder.

The quality of life of people with Down syndrome can be improved by meeting their health care needs, including regular check-ups with health professionals to monitor mental and physical condition and to provide timely intervention, be it physiotherapy, occupational therapy, speech therapy, counselling, or special education.

Individuals with Down syndrome can achieve optimal quality of life through parental care and support, medical guidance, and community-based support systems such as inclusive education at all levels. This facilitates their participation in mainstream society and the fulfillment of their personal potential."
Dr. Sodipo said with adequate resources, children with Down syndrome can live a better life. The specialist added:
"The good news is that there are now more resources to cater for children with Down syndrome.

Early detection of course is very important, that is why delivering at a good hospital will aid early detection based on some of the morphological features.

Sometimes, children with Down syndrome have heart-related problems, which can also be detected early if they are taken to very good hospitals. Nowadays, there are lots of resources for people with Down syndrome. There is need to ensure that their special needs like schooling and care are in place, with the help of support groups.

The quality of life of people with Down syndrome is improving with available resources, but early detection offers a better chance of prevention and management."
ALSO SEE: Nigerian Mom, Shade Olusinde Speaks On Her Mixed-Joy Circumstances Of Her Journey To Parenting Her Daughter With Down Syndrome
Also, the National President, Down Syndrome Foundation Nigeria, Rose Mordi, cautioned parents against hiding children with Down syndrome and advised them to instead, encourage social integration.
She urged them to ensure that they get the right care early in life, stressing that it can make a big difference in helping them to live a meaningful life.
Speaking with PUNCH, Mordi explained that the condition is a genetic disorder and not an illness as perceived by many. She added:
"We should have 46 chromosomes in ourselves but a person born with Down syndrome has a condition of extra genetics that causes delay in development, both mentally and physically."
According to the Cleveland Clinic, a non-profit academic medical centre in the United States, majority of babies born with Down syndrome have an extra copy of chromosome 21. The centre stated:
"Down syndrome is a genetic disorder. Most babies are born with 23 pairs of chromosomes within each cell for a total of 46. A chromosome is a structure that contains genes, which are made up of your DNA.

Genes determine how you form and develop and grow in the womb and after birth. The majority of babies with Down syndrome are born with an extra copy of chromosome 21, with three copies of the chromosome instead of the usual two.

As a result, people born with Down syndrome face some physical and mental challenges throughout life. They typically have distinctive body and facial features that set them apart. They are more likely to develop slowly, and are more at risk for some medical conditions."
WebMD, an online health portal, noted that Down syndrome is a lifelong condition that cannot be cured.
According to the Centres for Disease Control and Prevention, about 6,000 babies born in the United States annually have Down syndrome, noting that it occurs in about 1 in every 700 babies.
The earliest reported study on the incidence of Down syndrome carried out in Ibadan and published in PubMD, an online health journal, reported an incidence of 1 in 865 live births
Commenting on the management of children with the syndrome, Mordi emphasised the need for them to be properly taken care of. She said:
"There are three types of the syndrome. We have trisomy 21, mosaic, and translocation. They are all the same but the severity differs. All that is required is to take care of them medically, educationally and socially."
Mordi revealed that a child born with the condition is predisposed to some medical issues such as congenital health disease, but was quick to add that early detection can go a long way in case management.
She said,
"A child born with Down syndrome is predisposed to quite a number of medical issues. Down syndrome is not an illness but it predisposes them to some ailments.

These ailments are not peculiar to them but are prevalent among them. The most serious one is the congenital heart defect commonly called hole in the heart.

About 60 per cent of children born with Down syndrome are predisposed to congenital heart disease. What needs to be done is for it to be detected early.

We need medical personnel to detect the fact that they might have it so that a corrective surgery is carried out immediately, or they are placed on medications to have it corrected."
SEE ALSO: Nigerian Parents Express Their Frustrations Over The Discrimination Of Their Children With Special Needs At Schools, Hospitals And Other Places
The DSFN president also emphasised the importance of giving children with Down syndrome access to special education.
She said,
"They also need to go to school. Unfortunately in our part of the world, regular mainstream schools have not been well-equipped to take care of their peculiar needs.

They need specially trained teachers to teach them how to cope with classroom exercises. They are mentally below the normal intelligence quotient, but once they are trained, it is for life. They are good visual learners. That is why we need specialised schemes to train them. They do very well in vocational training."
Mordi appealed to members of the society and family members not to discriminate against children with the syndrome.
She said,
"Early social integration is key because some of them are either hidden away by their families or the society does not want to relate with them. That is where education and awareness creation comes in. We need to create awareness. They should not be discriminated against.

These areas should be worked on by the government, the private sector and family members. Family members are the first set of people to discriminate against them by hiding them. It is either they feel ashamed or it doesn't suit their image.

A lot of people don't know about this condition. Most do not know that those living with the condition can be trained to be more useful in the society. Most people lock them away and say nothing good can come from them. That is why this year's theme is inclusion means."
Speaking on efforts made by the Down Syndrome Foundation Nigeria, to make life meaningful for those with the condition, Mordi said the organisation usually facilitates vocational skill acquisition programmes.
She added,
"We have trained them in vocational skills that can help them to hold up on their own, but the problem is that the society still does not accept them. Most people in the society are ignorant of their capabilities to be independent like every other person.

We have a global project at hand. We are partnering with other international organisations like Inclusion International and Down Syndrome International as prospective employers. We want Nigerians to know that these children and young adults are capable of being included in the scheme of things."