Star Mum, Funke Akindele Explains Why She Hides Her Children's Faces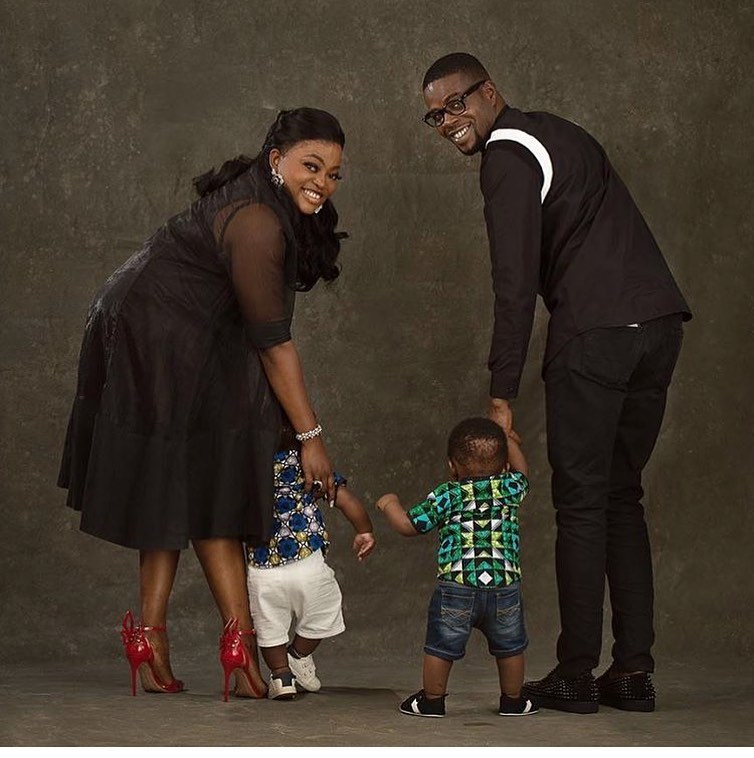 One of our favorite Nollywood stars and mums, Funke Akindele Bello has revealed why she hides her children's faces in photos shared online.
While speaking in an interview with blogger, Jide Okonjo, the Nollywood actress and producer averred that she and her husband, Abdulrasheed Bello aka JJC Skillz are already well known in the media space and it will only be right if she saves the children from all the attention that fame brings.
The actress who struggled with fertility for some time but welcomed her twin boys in December 2018, also stated that she is already open with every other aspect of her life but will want to protect the children from the public gaze.
READ ALSO: Who Believes These Things? What Funke Akindele Must Do to Have a Child According to Nigerian Prophet, Olagoroye Faleyimu
In her words:
"Don't you see my home? Don't you see my husband? Don't you see the back of my children? How is that one private? The children's face is that what you are trying to say? No.

When they are old enough, they should show their faces if they want to. But for now, I don't want them to show their faces. I want them to have their lives and enjoy it.

Their dad and I are already in the public eye. They are children, don't forget. They are children. They are vulnerable so you have to just keep them away, keep them safe.

Let them go to school, let them enjoy their lives without "Ah!" that's Jenifa's son. That's JJC's son. Ah see his leg, see his face" Leave them private!"
The popular Nollywood star and her hubby welcomed their set of twins in December 2018.
Recall that pregnancy rumours have plagued Funke Akindele for years. According to Google reports, "Funke Akindele pregnancy" was one of the most searched phrases in Nigeria in August 2017.
While Funke did not confirm reports of a pregnancy, her baby bump was visible when she took to the stage at the Glo Network after fiesta.
SEE ALSO: Pregnant Funke Akindele-Bello Shares Details of Her Pregnancy Cravings | Photos
Sadly, she lost the pregnancy; several local reports later claimed that she suffered a miscarriage six months into her pregnancy.
After Funke Akindele aka Jenifa, shared pictures of her twins for the very first time, rumors had it that she had them via surrogacy. But Funke turned deaf ears to the reports that she heard.
According to the news, Funke decided to opt for surrogacy after a few failed attempts at getting pregnant. After she lost a pregnancy with twins in 2017, she was reported to have lost another pregnancy with triplet four months after.
Well, Funke Akindele ignored the viral reports by sharing new photos of herself, indicating that motherhood indeed suits her.