'Nigerian Community Wanted Me To Stay Back With My Abuser' -Domestic Violence Survivor And Mum-Of-2, Tells Her Story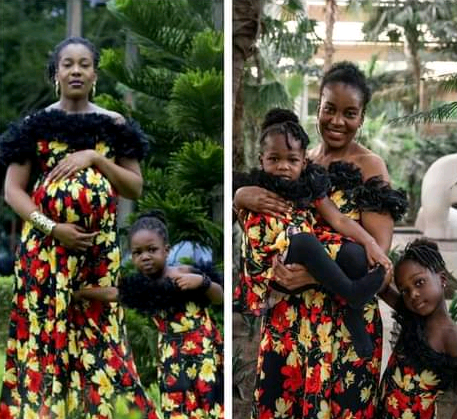 A Nigerian woman and survivor of domestic violence, Uchenna has narrated how she fled her matrimonial home and left her abusive husband who wanted she and her children dead.
Taking to Facebook, the educator and mother of two recalled how an aged man blamed her for not begging her abuser and return back to her marriage.
According to her, she's happy she left alive, and blessed the day she walked out of their home to her parent's house in the village despite having no penny on her.
Uchenna is sharing her story in the wake of the sudden death of popular gospel singer and mom-of-4, Osinachi Nwachukwu who passed away at the age of 42 after suffering series of violence in the hands of her husband, Peter Nwachukwu.
Below is her full story…
"Osinachi had been experiencing intense domestic violence and people knew. I saw some NDDC person, Frank Edwards and obviously influential people knew….but what did they do. The abuser still succeeded.

Just this week, an adult male…a grandfather or soon to be one….blamed me for not begging my abuser. I told him he'd have preferred me dead and truly…. doesn't it seem like what the Nigerian community and churches too want???

Because I don't understand the level of ignorance that'll make the situation all hush hush, instead of using it to preach strongly and warn and teach the church…of course the guy should be in jail while all these are going on.
SEE ALSO: Close Friends And Colleagues Go Wild As They Expose How Gospel Singer/ Mom-Of-4, Osinachi Nwachukwu Suffered Domestic Violence That Led To Her Death
Ha! God bless the 20th of July, 2019. Whatever got into me and carried me home, to my parents' house in the village. I didn't even have funds for the taxi driver that took us to my village that day.

Guzzie was taken almost immediately to the hospital in Owerri to be seen by a paediatrician, Chukwuemeka Nwolisa … my dad took care of the bills. That's to show how financially empty I was but I wasn't afraid…. I wasn't even thinking.
I saw the life in front of me…that of freedom and love and abundance. The average Nigerian community wanted me to stay back and be 'submissive' to the one who was ready to take away my life and that of the children.

Truly, at the time, I hoped he'd apologise and beg for once and we'd go back. Thank God it didn't happen.

This woman's death is painful. Osinachi, rest in peace. I left alive… we left alive. I'm proud of us… I'm proud of our move… I'm proud of our survival. #iloveus  #traumahealing ."
ALSO SEE: "If I could survive domestic violence & remain this happy, you too can"- Mum-of-Three, Azubuike Chinenye, Shares Her Story