'An Abusive Marriage Is Absolutely A Curse' -'The Johnsons' Star, Seun Osigbesan Writes In Candid Post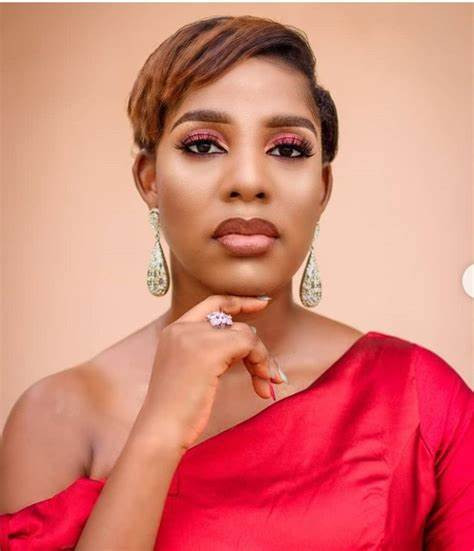 The recent online conversation centered on domestic violence has gotten the attention of actress and married mother of two, Seun Osigbesan.
Sharing a video of a woman being abused by her husband, the actress who is famous for her role in family sitcom "The Johnsons" stated that one can't remain in an abusive marriage and expect to live long.
The talented movie star noted that marriage is a blessing but an abusive marriage is "absolutely a curse". She went further to quote a Bible verse to support her point.
Below is her full post:
"You can't remain in an ABUSIVE MARRIAGE such as this and expect to live long. NEVER!
It is not magic!
READ ALSO: Marriages Become Difficult And Unbearable When Couples Don't Abide By These Rules… -'The Johnsons' Star, Seun Osigbesan 
GOD SAID "I have set before you LIFE and DEATH, blessing and cursing, therefore, CHOOSE LIFE, that you and your descendants may live." ~ Deut 30:19.

God will NOT come down and help anyone (no matter how much you pray). All the help we need is in the word of God. If you leave an abusive marriage, then you have chosen LIFE.

Marriage is no doubt a blessing. But AN ABUSIVE MARRIAGE IS ABSOLUTELY A CURSE!!!

He who has ears, let him hear what the spirit is saying.

*Viewers, discretion is advised*"