'Don't Go Near Late Alaafin Of Oyo's Wives –Traditionalist Sternly Warns Nigerian Men | Here's What They Should Know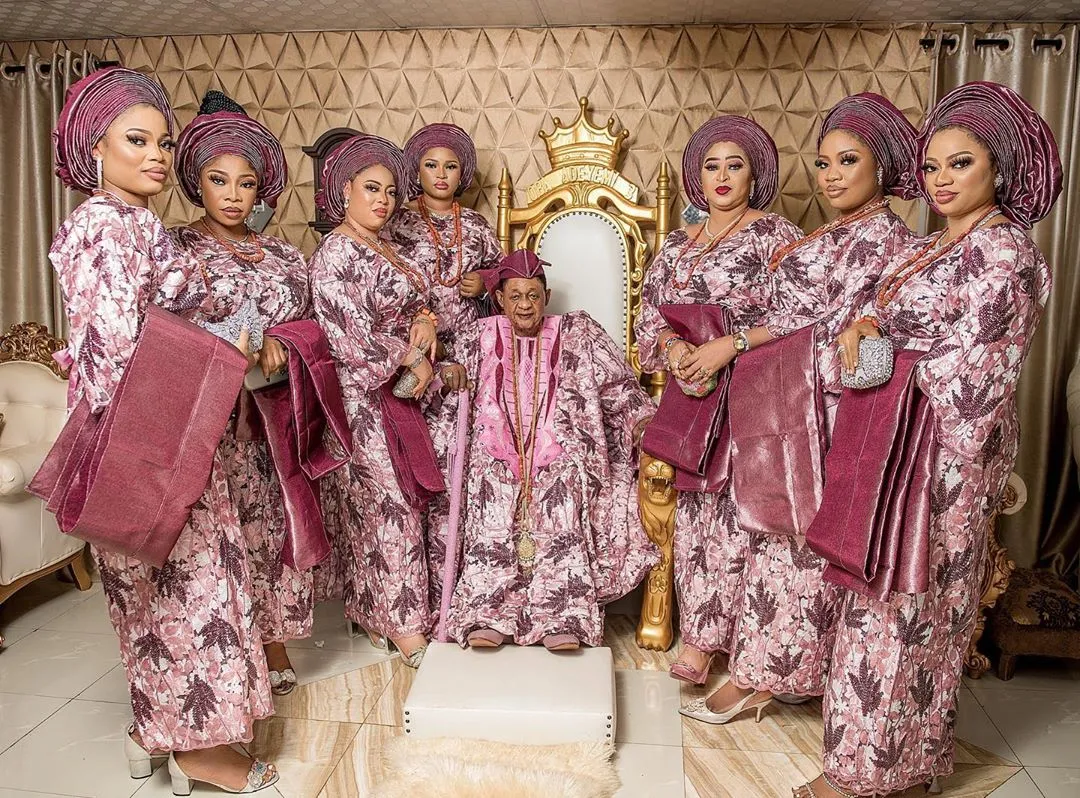 Nigerian men have been given a stern warning by a traditionalist concerning the eighteen (18) wives of late Alaafin of Oyo, Oba Lamidi Adeyemi III.
King Adeyemi, who happened to be the 45th Alaafin of Oyo joined his ancestors on Friday night at the age of 83 after receiving treatments at the Afe Babalola University, Ado-Ekiti.
Sources at the hospital, disclosed that the king died five days after he was admitted for the treatment of a 'chronic illness'. He was buried according to Islamic rites by 4:00 p.m. on Saturday.
According to one of Oyo's traditionalist, King Adeyemi's queens, Abibat (first wife), Rahmat Adedayo, Mujidat, Rukayat, Folashade, Badirat Ajoke, Memunat Omowunmi, Omobolanle, Moji, Anuoluwapo, Damilola, Chioma and others are not available for suitors yet until they complete some rites.
The monarch was well known for his love for light-skinned women. Their pictures with the late king were often seen on social media as he was very proud of his wives.
READ ALSO: Romance, Marriage & Delayed Conception: Mum-of-3, Olori Folashade Shares Charming Details Of Her Marriage To 82- Year-Old Monarch, Alaafin Of Oyo
In an effort to investigate the fate of the wives, BBC Pidgin spoke to some traditionalists. One of them, Baba Araba of Oṣogbo, chief Ifayẹmi Ẹlẹbuibọn stated that the wives will only be available to other men until their mourning period end and all rites are completed.
The chief explained further that the monarchs wives are free to remarry but this could only be after the Alaafin's prestige has been removed from them.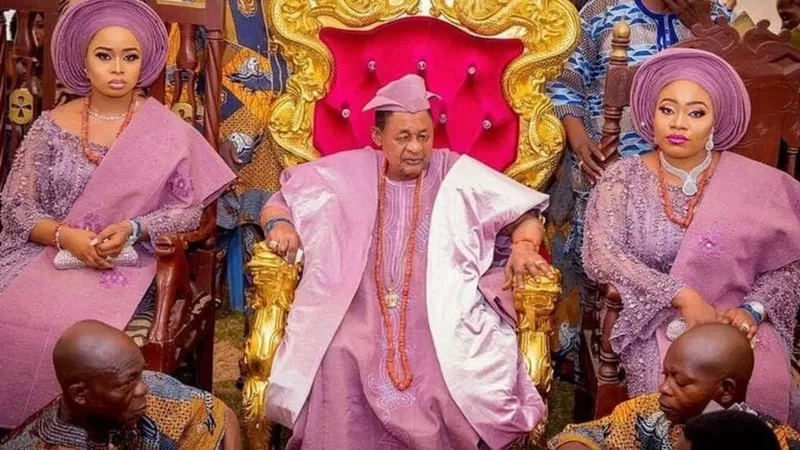 ALSO READ: Queen Anuoluwapo, One Of Alaafin Of Oyo's Young Wives Speaks On Her Decision To Marry The Much Older Monarch Despite The Age Gap 
However, he stated that the wives are left for the next king and he can marry them if he desires.
"Di queen get right. di king usually leave queens for palace, wey new king go come meet for palace and be dia husband; but if dem wish dem fit marry somewhere else, but dem ghas complete di rites, dem must commot di hand of alaafin for dia body."
Going further, he said that presently, no one must go near the king's wives.