Shan George Wants Couples To Understand This One Thing If They Want To Get It Right With Marriage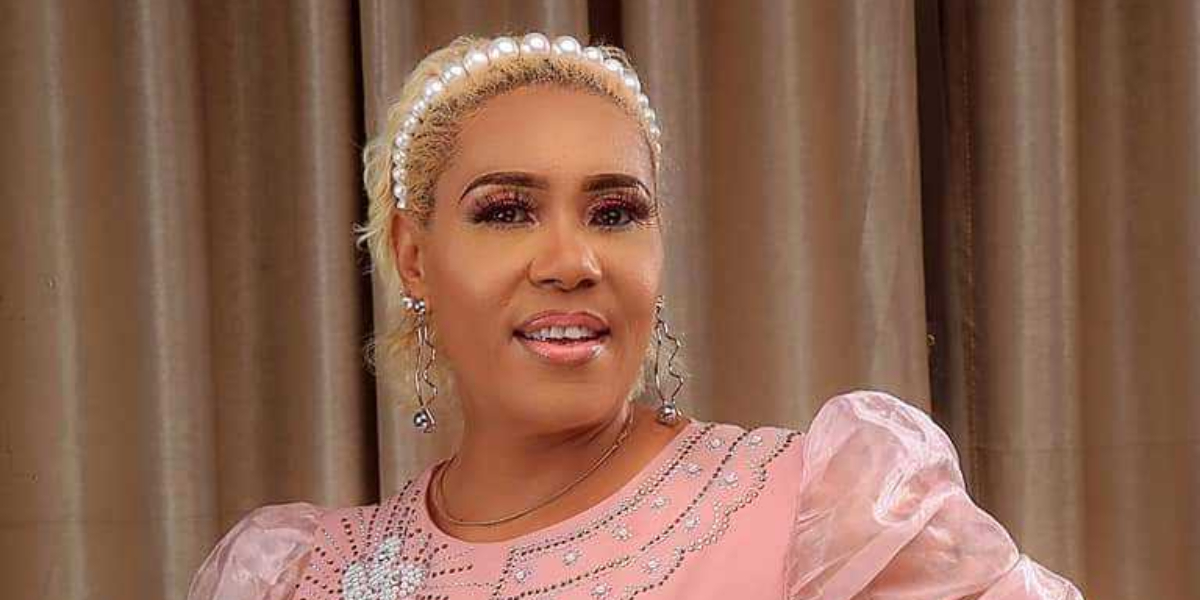 Nollywood actress, singer, film producer and director, Shan George, has given her two cents on the reason why marriages would keep crashing easily.
While giving her opinion via her Instagram story, the 52-year-old mum-of-two noted that marriages will 'keep breaking as easily as clay plates' if the couple does not understand that women nag because of love while men quarrel and shout at their wives because of love.
Her post reads:
"Until men begin to realise women nag because of love and women realise men shout at their wives because of love, marriages will continue to break easily as clay plates."
READ ALSO: Actress Shan George Talks About Her Early Marriage, Divorce & More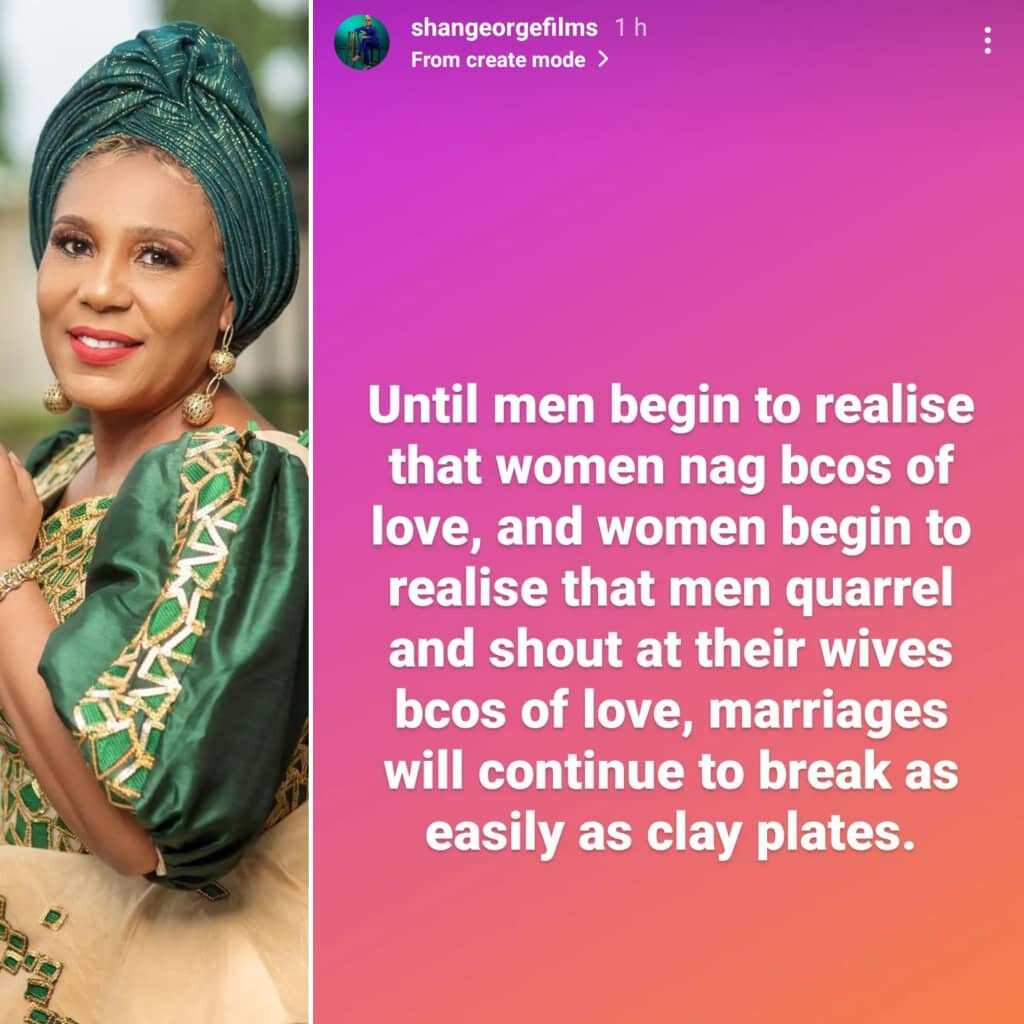 The actress had her first marriage was when she was 16. However, in 2020, Shan announced via her Instagram handle that she was engaged to get married for the fourth time as she showed off her engagement ring.
In her post, she revealed that the man was also from Cross River like her, adding that she had been scared and sceptical in the past, but this union seems right and she said yes to her best friend, brother and partner.
ALSO READ: Nollywood Veteran & Grandma, Shan George Speaks On Giving Marriage A Fourth Chance
She wrote:
"As scared and sceptical as I've been all this past years, based on unfavourable past experiences, this one seem to be just too right to be afraid of, or to hide.

So I SAID YES!! To my best friend, my brother, partner, business associate, fellow crossrivarian, my ride or die since 1800, my available shoulder to cry on always.(sic)

Let's try again this one last time. It's never too late. Yes, I Love You Too!"