First Wife Of Mercy Aigbe's Husband, Funsho Adeoti Blows Hot, Issues Stern Warning To The Actress And Their Husband In Latest Post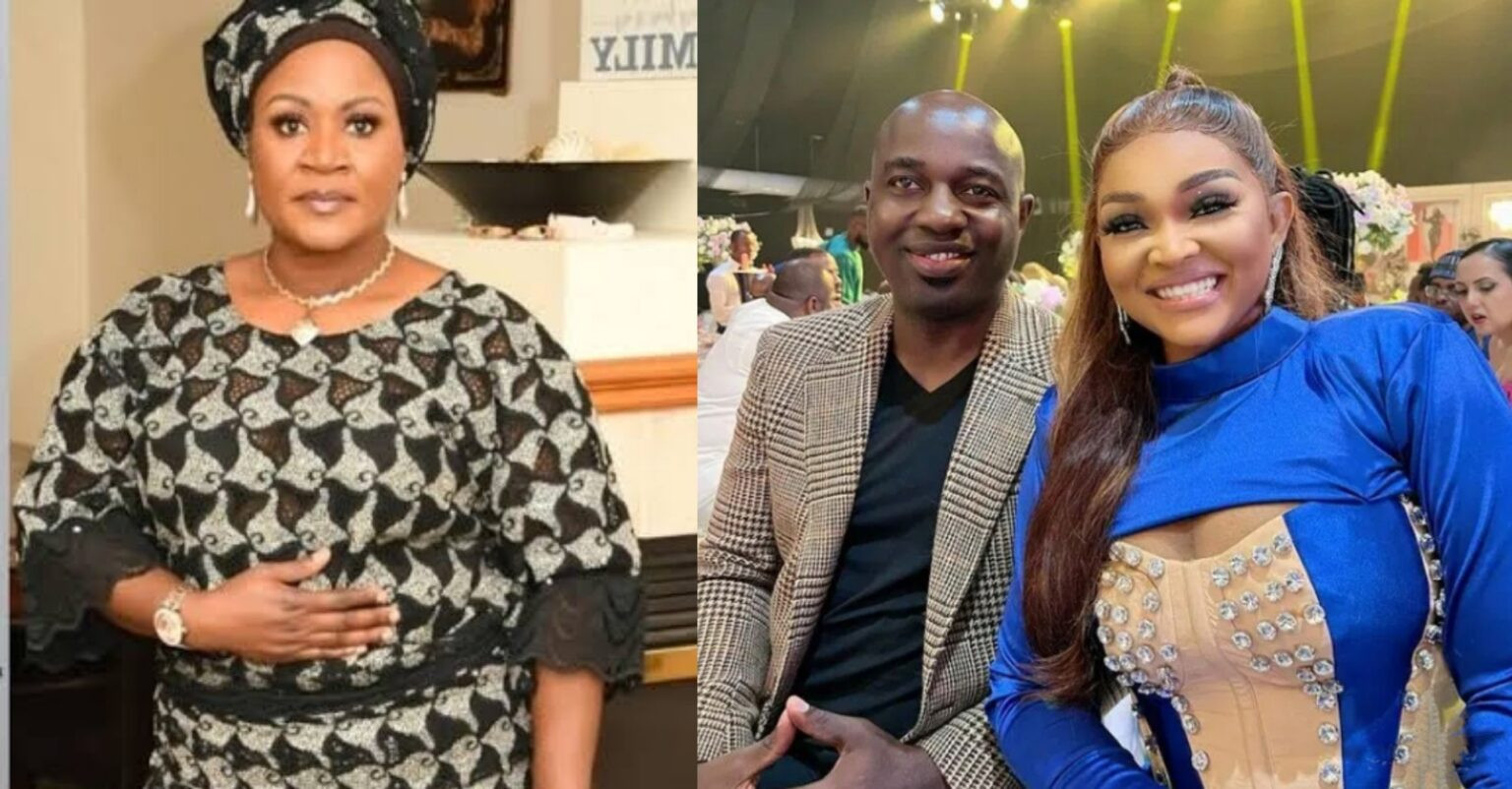 Funsho Adeoti, first wife of filmmaker Kazim 'Adekaz' Adeoti has filthly dragged him and his new wife, Mercy Aigbe.
Last night, the mother of four took to her Instastories to issue a stern warning to the actress and their husband.
Although no one knew what she was referring to but social media users insinuated that she is angry that Mercy took photos in the house she and Kazim reportedly built together and is asking that Mercy takes down the pictures.
Mercy had filmed herself taking photos and videos on the staircase yesterday as she and Kazim prepared to attend Ini Edo's 40th birthday bash.
The staircase is the same as the one Oluwafunsho used in taking her birthday photos many months ago.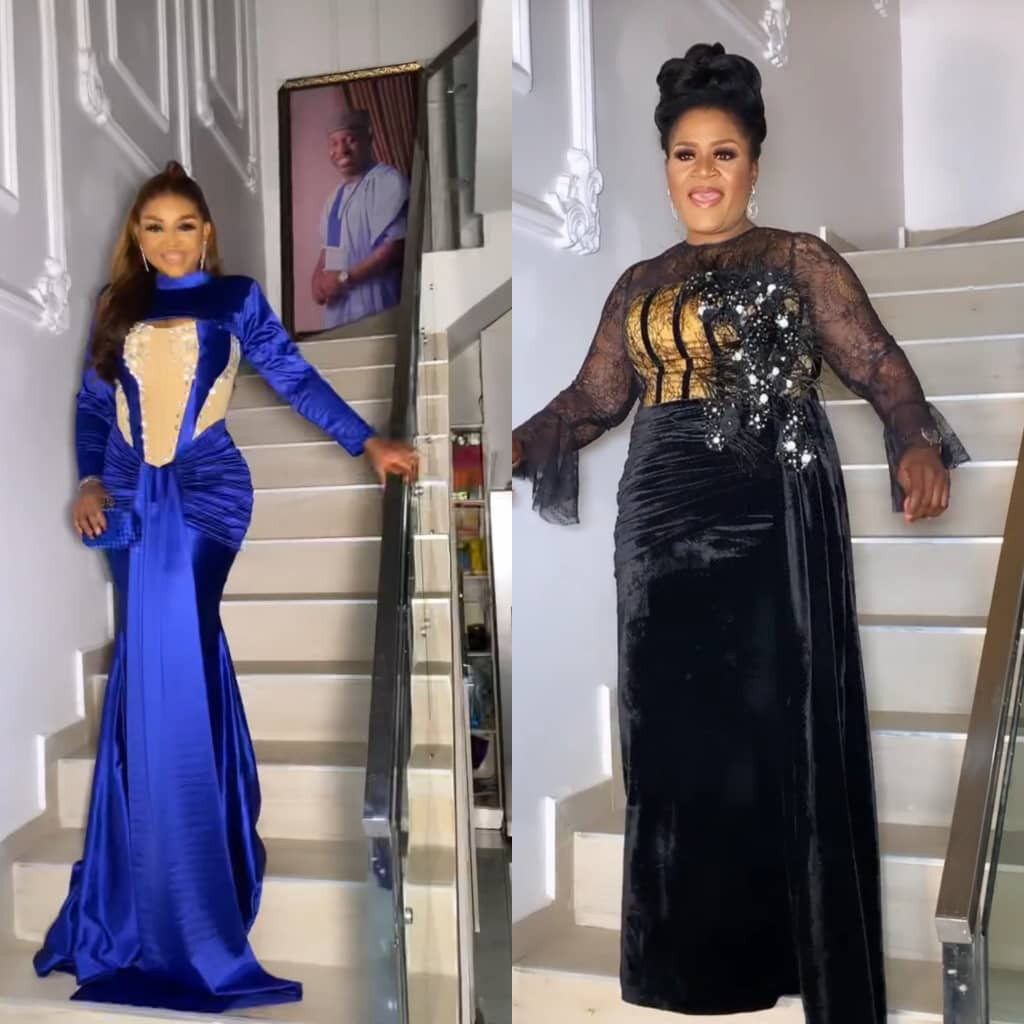 Despite her warnings, Mercy, a mother of two, had gone ahead to pepper her with another video.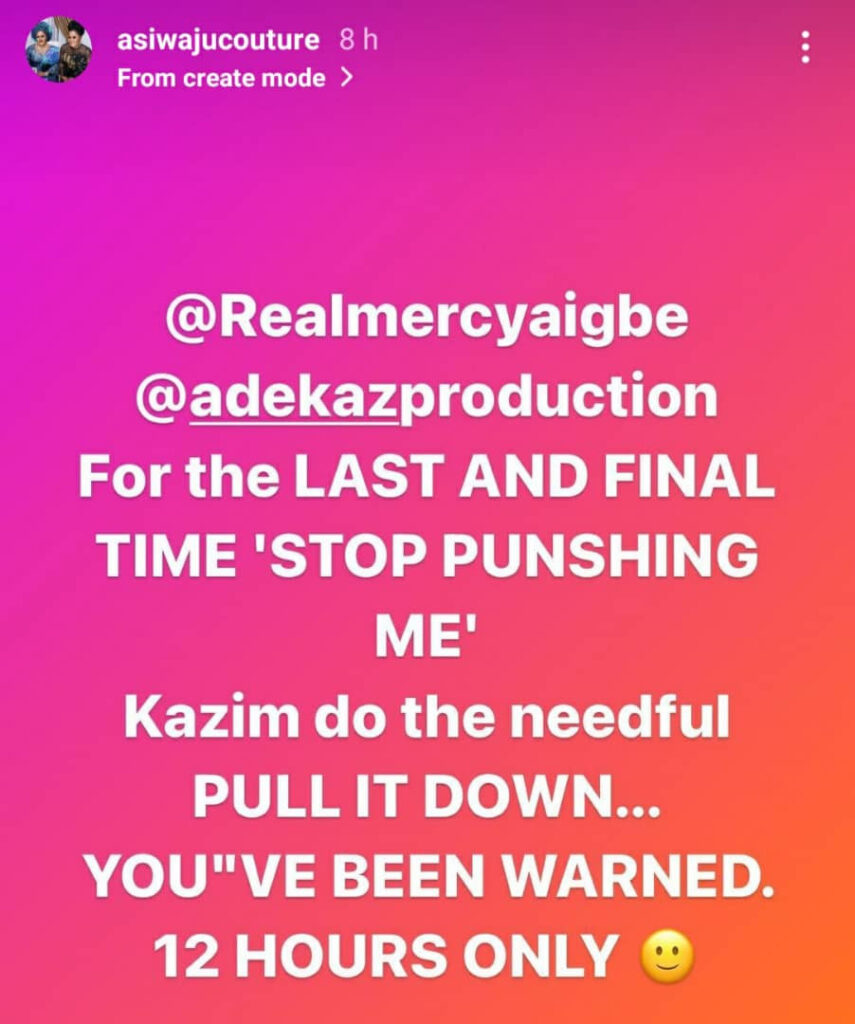 Infuriated by her audacity, Funsho in another post, shared screenshots of her chat with her husband where she lashed out at him and his second wife.
Funsho described the house as her "sweat", adding that she furnished it with her hard-earned money. She also 'cursed' the day she married him and wouldn't hold back from telling the truth to the world. Funsho further warned him to stop testing her.
READ ALSO: 'You've Been Sleeping With My Husband Since Your Son Was Only 5 Months' -Kazim Adeoti's First Wife Calls Out Newly Married Actress, Mercy Aigbe In Bitter Rant
Funsho also stated that though she has told Mercy to keep Kazim and do whatever she wants with him, she will however never let go of her sweat.
She also wondered why the actress would think she (Funsho) would be okay with her showing off what she worked hard for on social media.
Funsho who also disclosed that she found out that Kazim was marrying Mercy online, added that prior to this, she suspected they were having an affair.
According to her, when she confronted Kazim about this, he would allegedly cuss Mercy out, describing her as a whore and also gave her (Funsho) a long list of men she (Mercy) allegedly sleeps with.
Her full post reads:
"Kazim you underestimate me right, it's ok cause I was your fool for 20 yrs abi humm, you kept pushing me, I told you if it continues I will post this message.. bobo, mi kin se omo ale… hope you got that.. Mercy it's the Odacity for me, like seriously, like I told you, you can have him, keep him for whatever the hell you want with him, but one thing I will not let go of is my sweat, what I worked hard for.

Little girl you've got some nerve how dare you think it's okay showing off what I worked hard for on a daily basis and think I would be ok with it..Kazim tame your dog.

I warned you, way too many times. Kazim I am coming to get what is mine this I promise you.

Note to you all: marrying a second wife was never brought to my attention by Kazim, found out online just like everyone…

Yes, I admit I suspected he was sleeping with her, hence I called and cursed her out several times, and each time I confronted him, he gave me a long line of men she sleeps with a mf says "lailai she's a white and she is nothing" so I look the other way ( men in the industry thinking) now he's favorite whore is now a wife to him.

I'm no bastard, I post this on social media to show you all cause apparently, social media happens to be there God they live, breath, eat and sleep social media…
ALSO SEE: Mercy Aigbe's New Husband, Adekaz Gives One Major Reason He Got Married To The Actress | Nigerians React
I warned him not to test me but they both keep on pushing me. I am not a push over, am not one to be bullied by both of you to silence, No way. You are great together, but honey I repeat not on my money or sweat… thanks."