Don Jazzy's Ex-Wife Opens Up On Her Marriage To The Music Mogul And Why It Ended In Divorce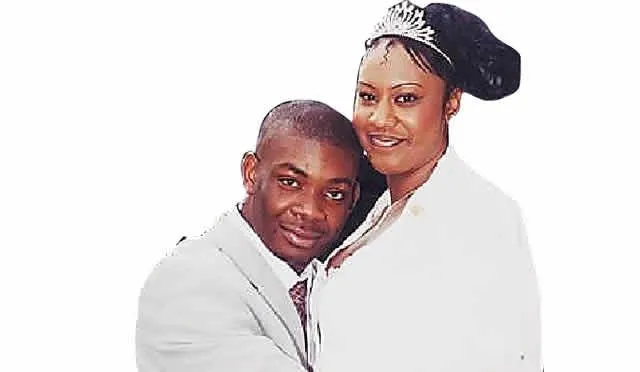 Many years after their failed union, Nigerian music mogul Don Jazzy's former wife, Michelle Jackson has opened up on the reason their marriage hit the rocks.
According to Michelle, who is a singer and songwriter, music was one of the major reasons their marriage didn't work out. She added that they were both really young and were both in the music industry and Don Jazzy's music took him away from home a lot.
Michelle made this known during a recent chat with Nigerian radio station, Naija 107.2 FM.
During the chat, the United Kingdom-based model revealed she married Don Jazzy just one week after her 22nd birthday.
She said they met in the club while Don Jazzy's music group was sharing their flier. She looked at the flier and thought Jazzy looked cool so a friend of hers who knows him got her his phone and she typed in her number.
Don Jazzy called her later and she invited him to her home. That was the start of their relationship, which then led to marriage.
She said:
"Don Jazzy is music, and I said to him many times, he's not just got a talent, he's got a special gift. And he just needed to go and be himself and go and do his music.

Music got in the way of the relationship. We were very young as well. If I were in the same situation now, it might have been very different."
Michelle also revealed that age was also a factor in their failed marriage. According to her, they were too young as she got married to Jazzy who was only 20 years old, just a week after her 22nd birthday.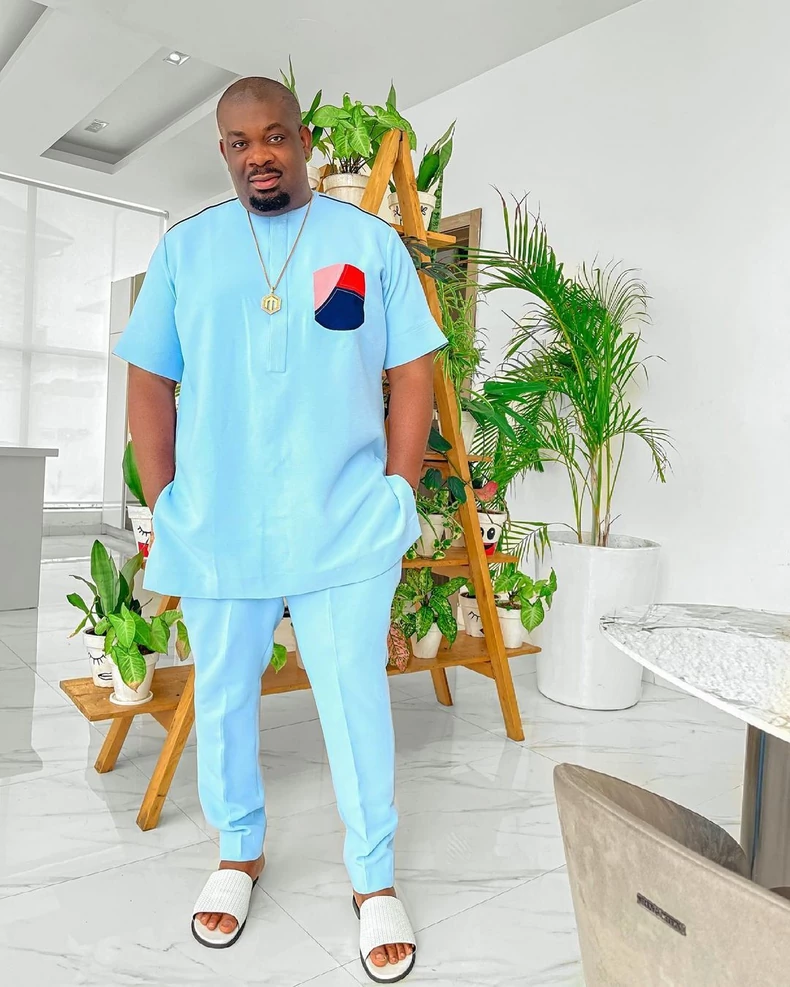 Recall that in 2021, Don Jazzy, whose real name is Michael Ajereh dropped his marriage bombshell on social media.
READ ALSO: "I'm working on myself, if time passes and nobody wants to marry me, then so be it"- Don Jazzy Talks Marriage
The Mavin boss posted his wedding picture which showed the couple in a warm embrace on his verified Instagram account and explained that he got married to his best friend 18 years ago and divorced two years later because he was more focused to his career, music than his family.
Don Jazzy further said he is still in love with his music and wouldn't want to marry another and mess it up again with the same mistakes.
"For so long, everyone keeps asking me when am I getting married? Well, the truth is almost 18 years ago, I was 20 and I got married to my best friend Michelle @yarnstaswitch and it was beautiful.

"I loved love and I loved marriage. Michelle is soooo beautiful inside and outside with such a soft heart. But then, me being so young and full of dreams, I went and messed it up cos I was giving all my time to my music."