Deeper Life High School Saga: Mixed Reactions As Mother Of Don-Davis Gives Update On Child Molestation Case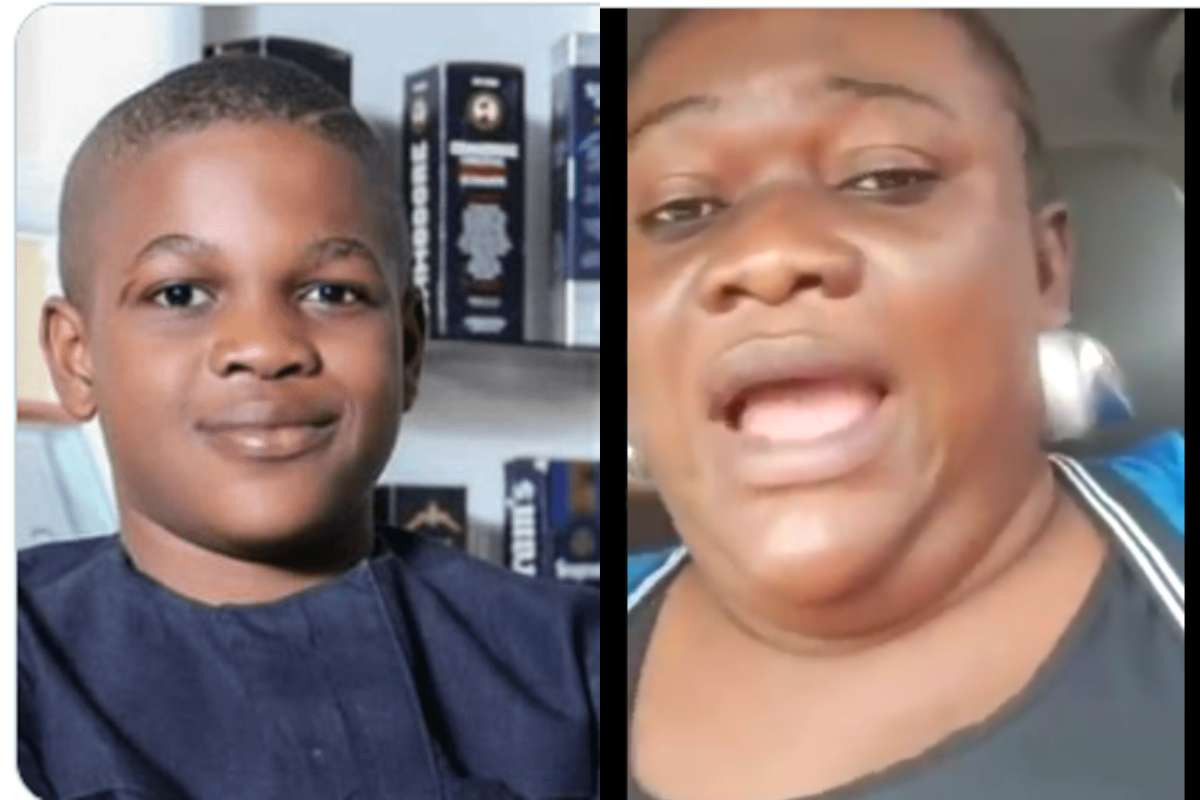 After a long court battle, parties involved in the Deeper Life high school saga involving a junior student, Don-Davis Archibong who accused some senior students and teachers of molestation and abuse, have settled out of court, The Nation reports.
Expressing her gratitude, Don-Davis' mother, Deborah Archibong who attended a peace and reconciliation reception organised by Deeper Life High School as part of the terms of settlement, said she is happy that all the children involved in the case are alive to witness the occasion.
According to Deborah, her son came to Deeper Life High School because of the sound moral standard and discipline the school is known for. She also appreciated the teachers, students and the principal for the cooperation, noting that she has seen Christ in all of them.
She said;
"I am honestly happy because all the children involved are alive and some parents watching us may be crying but I give God the glory. This is what the body of Christ is all about.

Let us forget the devil came in, everything will be fine. The good news I want to trend from social media is that I like the cooperation of teachers, principal and every other person.

When I came in I was wearing tight because I thought it would be anyhow but I see Christ in every one of them. I know that Deeper Life High school has come to stay."
READ ALSO: Deeper Life High School Saga: 'Masked Doctor Tried Injecting My Son'- Don Davis Mom Raises Alarm (Video)
Lead counsel to Deeper Life High School, Taiwo Kupolati SAN, commended the High Court Judge, Ntong Ntong for initiating the peace process and also appreciated all the parties for embracing peace and advised parents to seek and boldly enforce peace as anybody who does not have peace is not entitled to good life.
Kupolati said;
"The Honourable Judge suggested that the parties should settle the case outside court. It is to the glory of God that after two conferences, both parties and individuals concerned; the school, and the children involved, came together to reconcile.

I want us to know that as parents we must seek and boldly enforce peace because he who does not have peace is not entitled to good life. I thank Deborah Archibong so much for agreeing to have this matter resolved at no financial cost because of the future of the children.

I thank you for your understanding. All the bad memories and negative publicity are gone."
ALSO READ: Deeper Life High School Saga: One Of The Students Accused Of Molesting And Bullying Don Davis, Shalom Omoniyi Shares His Side Of The Story
On his part, counsel to Mrs Archibong, Sampson Awoji, thanked Deeper Life High School for keeping to the terms of the settlement.
Earlier in his remark, the State Overseer of Deeper Life Bible Church, Akwa Ibom Pastor Emmanuel Amaeze, represented by Pastor Timothy Adewuyi, urged everyone to learn how to live in peace.
He noted that there is time for everything, adding that the time for disagreement had passed. He described students of Deeper Life High School as people with distinction.
The high point of the peace and reconciliation reception was the presentation of memorabilia to Don-Davis Archibong as a parting gift from the Deeper Life High School.
Reacting to the settlement,
A commenter wrote:
God bless her. She is doing what any correct mother will do for her child. Some moms will just cut their losses and move on. But on a different note, the woman looks like Nkechi Blessing. I notice there is a particular trait that follows people with such looks.

My sister-in-law has that look too– down to the gap tooth. it can be either on the positive or negative side. People with this particular look are usually very very BOISTEROUS, in your face, combative, bold and a bit on the loud side. But it can be positive or negative.
Another added:
No punishment for the kids, school, no compensation for him. You would have done that since. Justice for Davis wasted.
One sister Sledge wrote:
I hope part of the settlement involves the little boy going for Therapy cos what he experienced can maim a child for life. May God direct the parents.
Anonymous commented:
How much were you paid madam. How much money made you change your tune? I hope it was worth it. I hope your child recovers from the emotional and psychological trauma. Even though you were paid as settlement, you shouldn't be singing their praise. You should insist that the do better next time and prevent any other child from experiencing the trauma.
Chukwuma Samuel added: 
U finally seen the Christ in them after money have exchange hands.
Recall that last year, Don Davis' mother called out management of the school via a Facebook live video and narrated how her son went to the boarding school as a chubby boy and returned home almost a skeleton as a result of alleged sexual abuse and other ill treatments allegedly meted on him by some of the school's senior students and staff.
Serving an update on the case in December, Deborah said the school principal, vice principal, house masters and others were remanded in prison custody by a court.
She also revealed that the judge ruled that the two accused students (minors) will be tried in a Juvenile family Court, while the remaining five accused persons will be tried in an open Court.