Skitmaker And New Mum, Maraji Laments Over The Difficulties Of Motherhood Nobody Told Her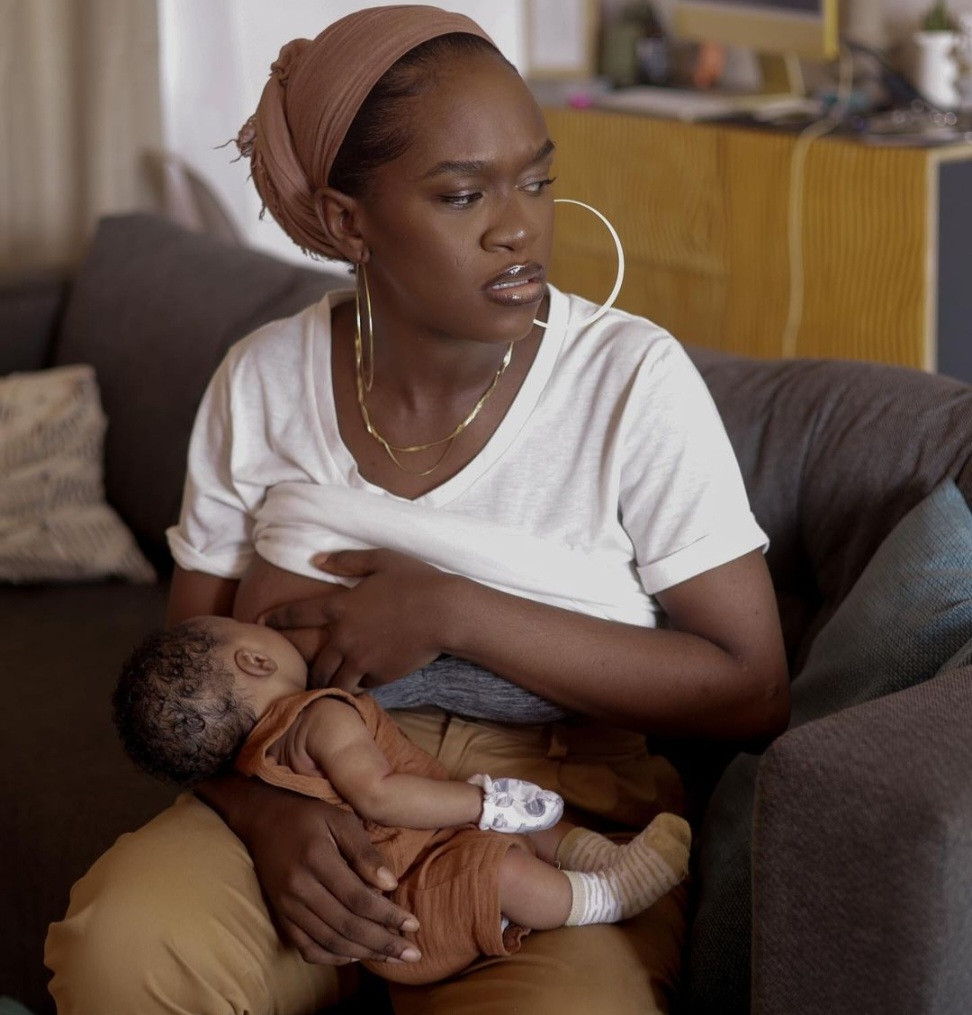 Popular skit maker and influencer, Gloria Oloruntuo who is better known as Maraji has cried out over the difficulty of motherhood.
The comedienne who welcomed her first child a month ago, took to her Instagram page to reveal the things she didn't know before becoming a mother and listing out the things she had to learn about motherhood.
According to the new mother, she never knew she would have to trade her sleep and lots more. The first time mum said she cries on some nights due to sleep deprivation, adding that her baby feeds every hour so she has to stay up most times.
She also complained of always feeling hungry and thirsty due to constant breastfeeding. However, she said motherhood has made her love so much.
Sharing a photo of her breastfeeding her cute son, Maraji wrote:
READ ALSO: 'We Had Sex Just Twice' -Comedian Maraji Breaks Silence On Her Secret Wedding, Unplanned Pregnancy And Haemorrhoid Surgery
"Things I didn't know about Motherhood. I'll have to trade my sleep, babies want to be held all the time (so putting them down to sleep successfully is a skill), breastfeeding makes you hungry and thirsty every time (especially these night feeds), and I'd smell like breast milk all day, my flat stomach will turn to a pouch, my nipples with hurt sometimes, newborns eat every 2 hours (mine eats every hour), I'd cry some nights cus of sleep deprivation, I'd love someone so much I'd do this every day."
ALSO SEE: Five Nigerian Mothers Share Their Bittersweet Experiences On Motherhood
Maraji welcomed her first child, a baby boy on April 21st with her husband. The new mom revealed her baby's name as Jayden Mensah, as she added that she respects women.
She wrote: "21/04/22. Jayden Mensah. Fam, I respect women ooh."