First-Time Mum, Ini Edo Shares On How Motherhood Has Changed Her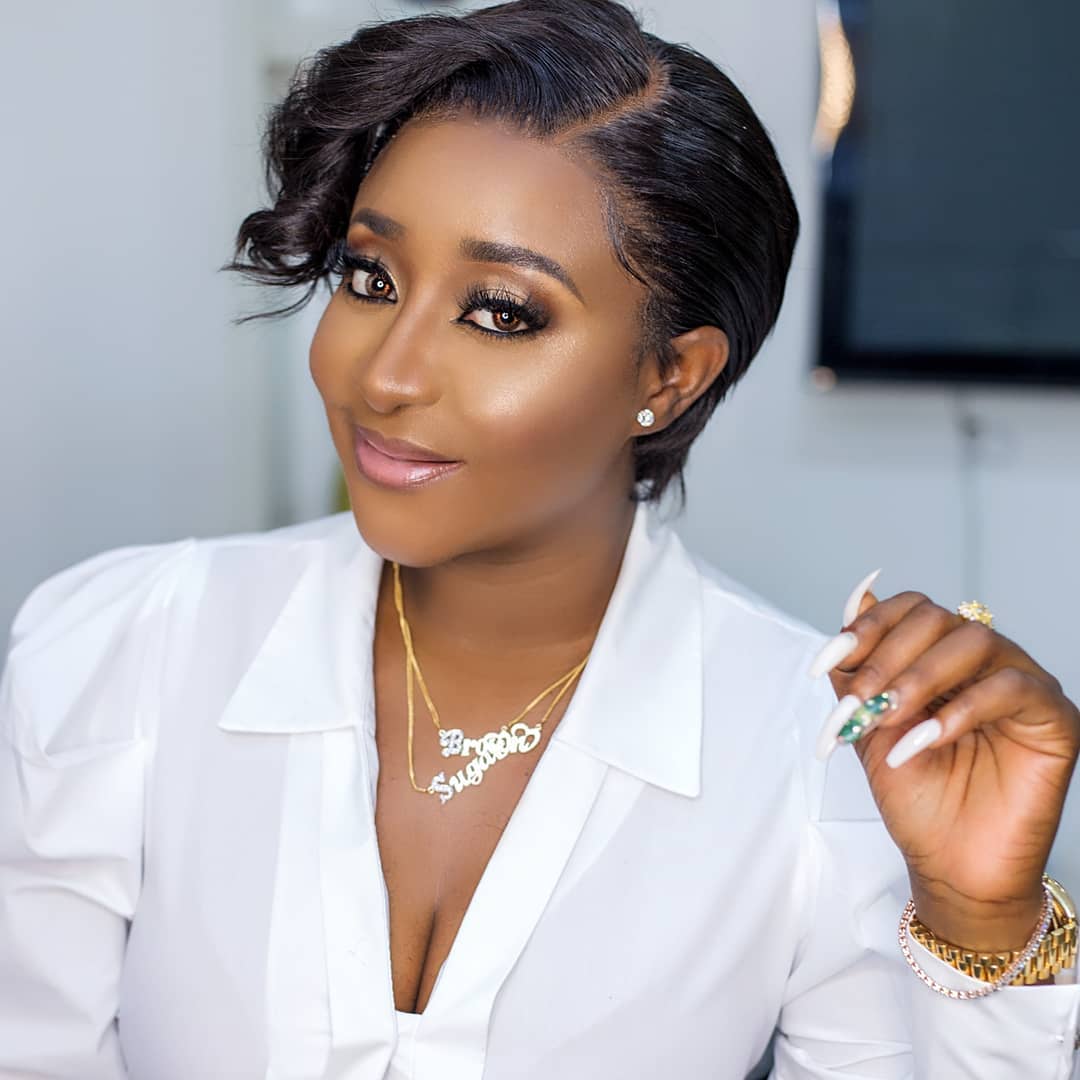 Popular Nollywood actress, Ini Edo, has opened up about her experience as a mother.
Recall that last year, Ini Edo confirmed that she welcomed a baby girl via surrogacy to fulfil her dream of becoming a mother after several miscarriages.
In a recent interview with fellow actress, Lilian Afegbai, published on Tuesday, the new mother spoke about how motherhood has changed her.
According to the mother-of-one, motherhood has taught her that she could actually love someone else more than herself.
When asked how parenting has affected her, the first-time mum responded:
"The fact that you can actually love somebody else more than yourself. All of a sudden, somebody else is more important than yourself. I'm somebody who just really love myself and my space.

But then, you realise that before you start to think about yourself, you wake up in the morning and you're not thinking of yourself. You're thinking of your child."
READ ALSO: Ini Edo Confirms Welcoming A Child Via Surrogacy, Opens Up About Past Miscarriages
The actress also said that she was now conscious of the fact that she was responsible for someone else's life. The 40-year-old mum said:
"There's a consciousness that comes with the fact that you're responsible for somebody else's life."
The award-winning entertainer and entrepreneur had caused a stir on social media late 2021 when she revealed that she welcomed a child through surrogacy.
In an interview with SDK last year, Ini Edo stated that the daughter was genetically hers because her eggs were used to fertilise the child.
Ini also opened up about her past miscarriages, pointing out that her experience did not influence her decision on surrogacy.
ALSO READ: Surrogacy: New Mom, Ini Edo Reacts To Criticism On Status Of Daughter's Father
Having suffered several miscarriages, the actress encouraged women who have challenges conceiving to try surrogacy. She stated further:
"I had a series of miscarriages in the past but that wasn't my reason for going this route. I still hope to carry babies in my womb in the future, God willing. I would recommend surrogacy for anyone having difficulty conceiving."