Gynaecologist, Dr. Mark Ogbiti Provides Insights Into Why Contraceptives Fail | Abuja Couple's Story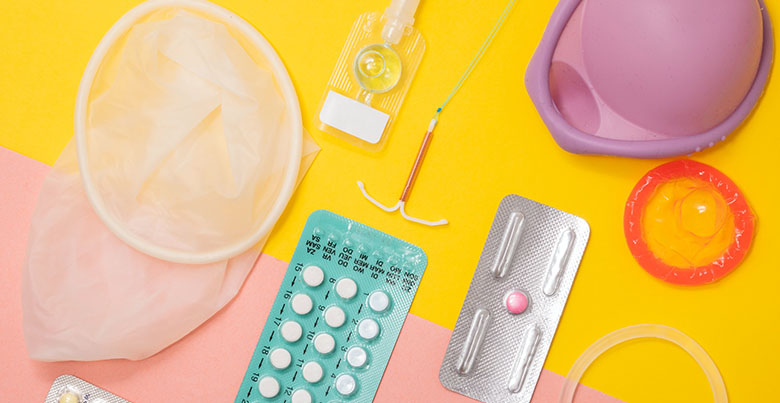 A consultant obstetrician and gynaecologist, Dr. Mark Ogbiti, has explained why contraceptives fail sometimes.
Contraceptives or Birth control is any method, medicine, or device used to prevent pregnancy. We have heard stories of women who took in despite on birth control.
However, in an interview, Dr. Ogbiti explained why some women may experience that. According to him, when contraceptives are not taken or injected at the appropriate time, they could fail to prevent pregnancy.
The gynaecologist also stated that the expertise and method used by the surgeon inserting some contraceptive implants play a role in determining their success or failure. 
The specialist was reacting to the story of a couple who already has five children, but still gave birth to quadruplets last week despite the wife using a contraceptive.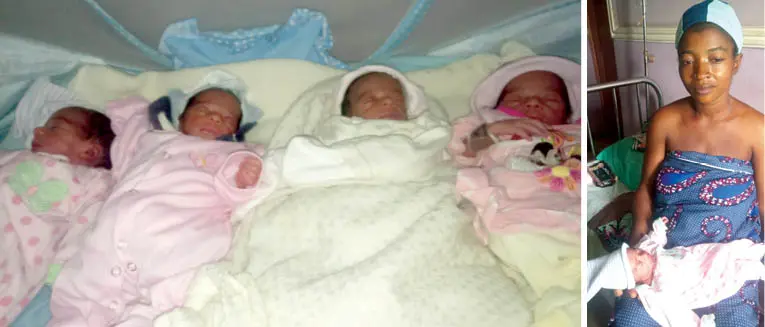 The woman who reportedly gave birth at a private clinic in Kubwa, Abuja and her husband were said to be lamenting the failure of the contraceptive they used.
Ogbiti said,
"Because she was using implants, implants are progestogens. What progestogen does is that it reduces the endometrial layer of the uterus and prevents the sperm from passing.

"It also reduces the cilia movement of the egg. The cilia are just like hair inside the nose. It reduces their movement and also prevents ovulation. Once those things are ongoing, then there won't be fertilization."
READ ALSO: Experts On Why Your Blood Pressure Matters When Choosing Contraceptives
He further explained that,
"Since the woman stopped that and moved to oral contraceptives which I feel could be the estrogen-based contraceptive, then there could be issues. 

"When estrogen is given to a person over a particular time, initially it will block the hormone centre from stimulating the ovary.

"However, when it is withdrawn suddenly, there could be an increase or surge in the pituitary that will cause an increase in stimulation of the egg, which could lead to increased ovulation.

"Once it is withdrawn like that, it is possible that the woman will experience multiple ovulations, especially if there is a family history of twinning."
Dr Ogbiti said when stimulation of the egg occurs and there is serious ovulation, then the woman can have this kind of scenario. 
Speaking further with PUNCH HealthWise, Ogbiti who works at the Irrua Specialist Teaching Hospital, Edo State, stressed that if injectable contraceptives are not given at the exact time it is meant to be given, they could fail.
Ogbiti listed the various methods of contraception as the natural, pharmacological, barrier, and surgical methods.
He said,
"For the natural method, it includes the use of salt and some people may not be able to follow it properly.

The pharmacological which is the hormonal method entails using drugs like combined oral  contraceptives, mini-pills, implants, injectable. There is also the intrauterine contraceptive device."
Ogbiti explained that usually when an implant is fixed, the woman is advised to stop carrying any load with that arm because of the possibility of it falling out. Once it falls out, the effect will not be felt and pregnancy can occur.
According to him, even if placed wrongly under the skin, the contraceptive can still work.
The barrier method, the expert said includes male and female condoms, contraceptive gel, and a diaphragm.  He said if a condom is not worn properly, it could slip off or even break which can lead to pregnancy.
Ogbiti said the most common form of surgical method done is the Pomeroy method which involves the tying of a portion of the fallopian tube.
ALSO READ: Contraceptive Blues: Nigerian Mums Share On How Birth Control Methods Changed Their Bodies
The gynaecologist added that surgical methods can also be done for men, which is vasectomy, a surgical procedure in which the ducts that carry sperm out of the testes are cut and tied off so that sperm cannot pass.
Ogbiti noted that the failure rate of the natural method is very alarming while the failure rate of the medical method is less reduced compared to the surgical method.
According to him, the surgical method has a greater chance of preventing pregnancy. Ogbiti urged Nigerians to first avail themselves of health education on contraceptives before choosing the one to use. 
He also said that the "medical personnel need to be trained and retrained so they can perform better," when making decisions on contraceptives.
Last week, the father-of-7 narrated how the much-talked about family planning contraception has failed him and his wife after birthing their quadruplets.
Mr and Mrs Christopher Agbo who live at Sabon-Tasha, Gwagwa, an Abuja suburb, were blessed with quadruplets last Thursday at a private clinic in Kubwa, Abuja.
In an interview with a reporter, Mr Agbo, who hails from Ado LGA Benue State, said having been blessed with five children in the past, he and his wife, Mercy, decided to stop getting more, hence that his wife started family planning and was placed on contraceptives.
According to Mr Agbo, his wife had an implant contraception surgery at a local health centre where they lived. He said,
ALSO SEE: When To Stop Taking Your Birth Control If You Want To Conceive | Gynecologist Tells Us
"However, three months into the process, we discovered that the method was not working well, hence she switched to the use of drugs from a pharmacy.

But despite all these, she conceived and was confirmed to be carrying four babies after a scan. We then visited the Kubwa General Hospital where she had a second scan and the same thing was confirmed; even with the expected date of delivery next month.

But we had to rush back last Thursday as she started observing signs of delivery. She gave birth to the four babies without any operation."
Commenting, the chief medical consultant of the hospital, Dr Onogwu Joseph, said,
"I am not aware of the said use of contraception by the mother of the quadruplets. But I presume that if it had been properly used it should not have led to that."