Married Men Share Their Viewpoints As They Reject Motion Calling For Them To Stop Running Errands For Their Wives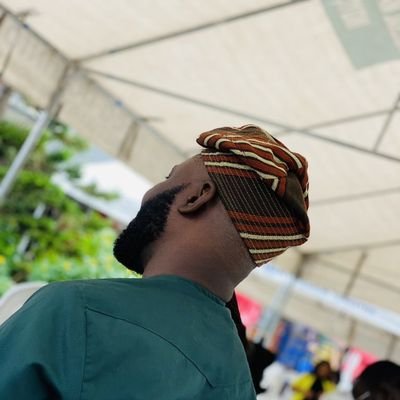 Married men in Nigeria have rejected a motion calling for them to stop running errands for their wives.
According to the Twitter user, Alhaji@yeankhar who moved the motion:
"My wife can send anybody on errand. Jesus!!!!!! I want to move a motion. Married men, let's say no to running errands for our wives. Enough is enough!!!!"
However, some married men gave hilarious responses, revealing they will rather run the errands than risk becoming homeless.
Below are some of the the hilarious replies…
Mr Jean wrote: "Na one house we get boss. Not willing to sleep under the bridge."
Odutola Timilehin added: "You haven't seen anything Wait till she gives birth….baba we're all glorified houseboys, all that husband na scam…know this and know Peace."
Mazi Olisaemeka wrote: "Babe, when you're coming back, branch at Jendol, get me Cranberry and that my favourite snack. Don't forget to get fuel and insecticide too. Dey no born me well to go back home without getting those things. Sleeping on the couch is not as comfortable as sleeping on the bed."
Elvis Emenogu tweeted: "Na this kind talk make Jesus tell Peter say "Get behind me Satan". I was born to run errand for my wife please. No put me for trouble."
@ChukwuebukaCarl wrote: "I like that most of the replies and quotes to this tweet understand that, firstly, this a fun tweet. And secondly, that most husbands love the fact that they are responsible for their wives happiness, even if it means becoming "errand boys" for them."
BrownShugga..KLANS added: "When they are pregnant, we become the wife and house help in the house."
Eddy tweeted: "LOL… I will leave the house by 5am and come back 10pm and this woman will still unapologetically send me to wash all the pots. Na so e be."
Anonymous tweeted: "Loool… I can relate but sometimes it can be annoying especially with the buying of random things while driving, they believe it's ok to park any where."
Donald commented: "Two things here. 1) notice the name of the person who is against it? Alhaji. Na their way. 2) the last guy who said he leaves home by 5am and gets back by 10pm and the wife still unapologetically ask him to wash the pots, that's so evil. My wife will NEVER do such to me.
I live abroad, America to be precised you guys call it running errands, here it is a lifestyle. It's a two way street. Husband and wife keeping their homes together. I do chores, mow the lawn, do groceries, etc. I feel sick if I don't do them because I feel they are my duties.
KUDOS TO NAIJA MEN. THEY ARE WAKING UP SMARTLY. ITS YOUR HIME, AND YOU GOT NO ONE TO IMPRESS. DO IT.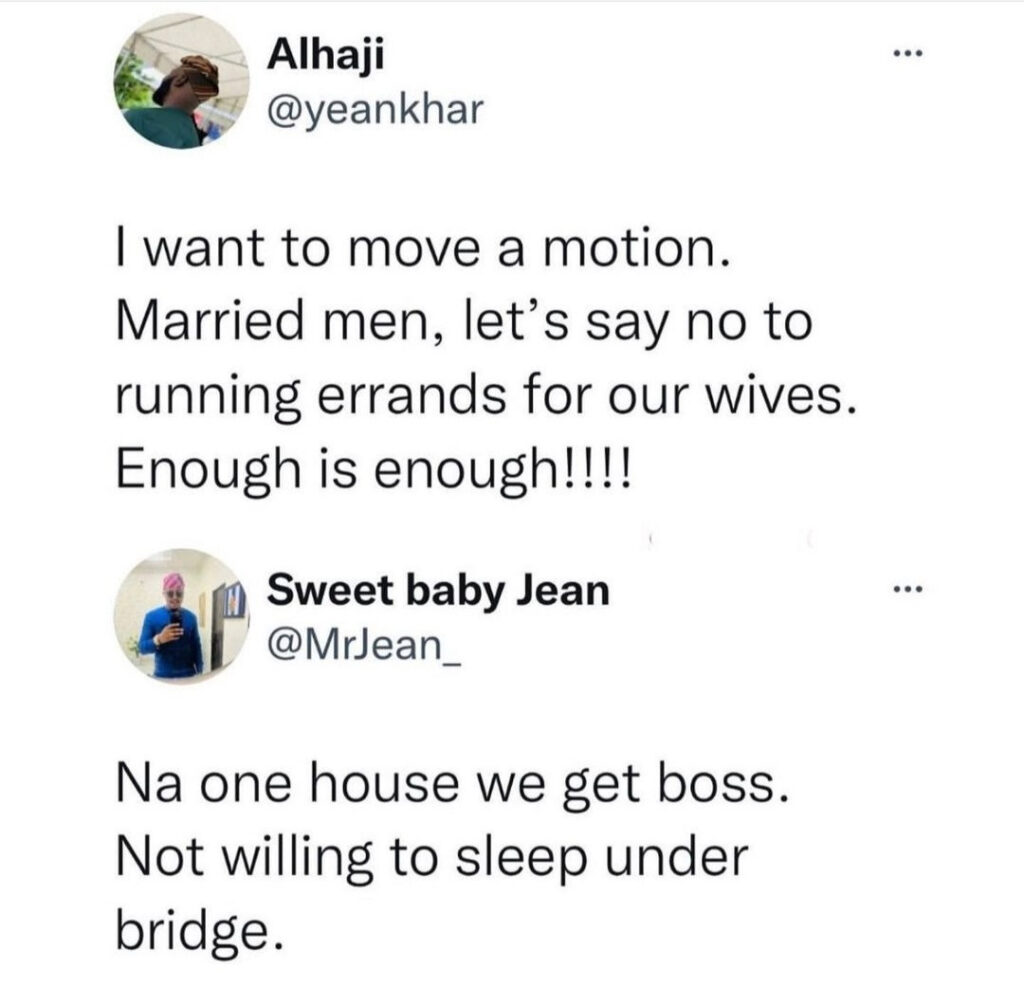 READ ALSO: Married Men Get Honest As They Reveal The Beautiful Side Of Their Marriages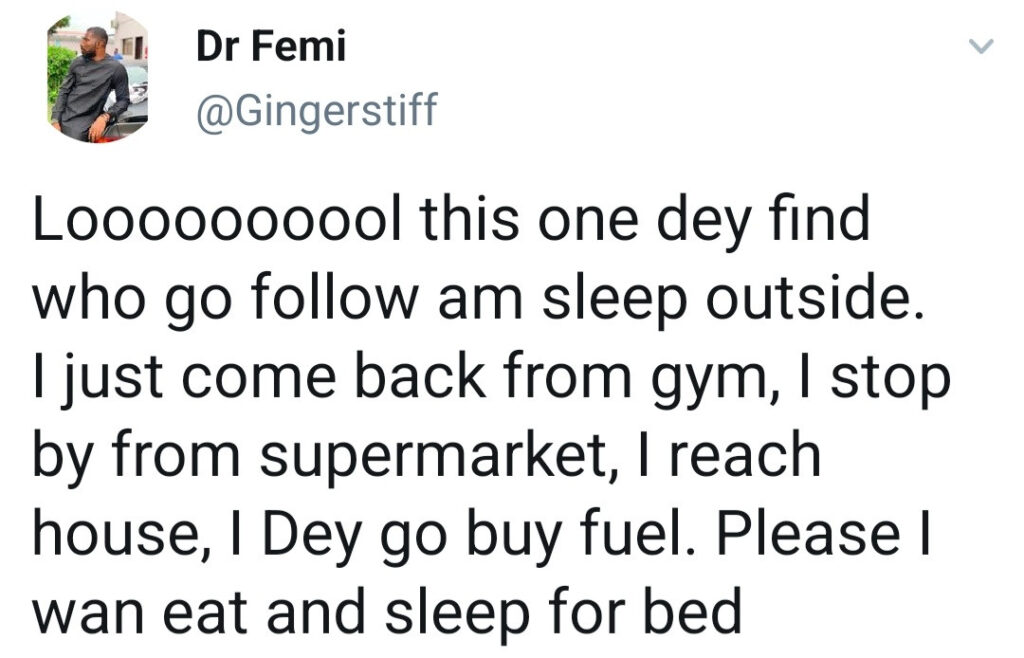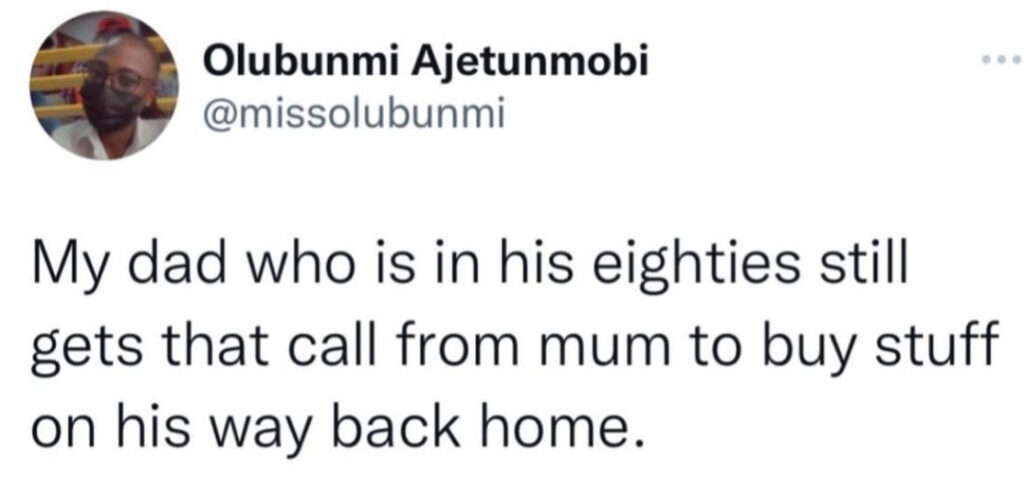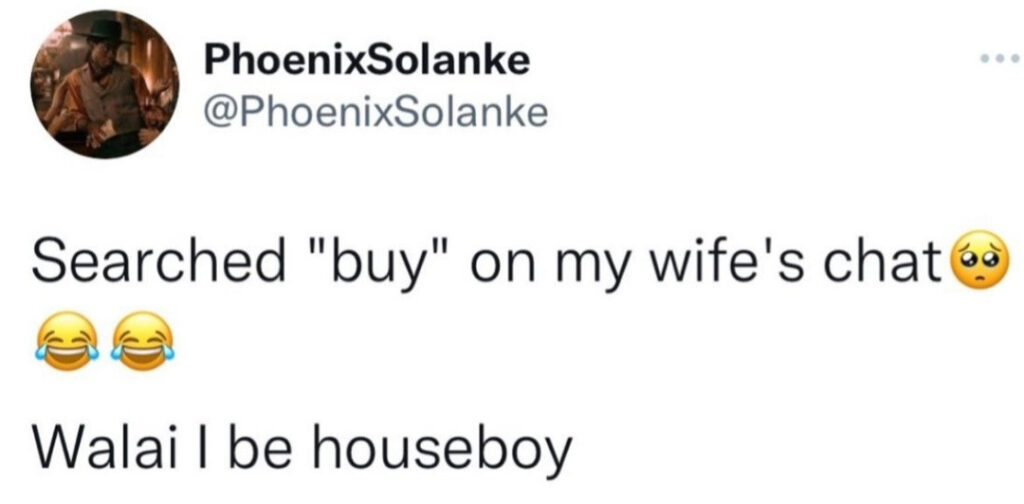 ALSO READ: Married Nigerian Men Share Their Experiences On How Much Of Influence, Control And Authority Their Wives Have Over Them And It Is Hilarious!