Dance Queen, Kaffy Speaks On The Things She Wasn't Enjoying In Her Marriage That She's Enjoying Now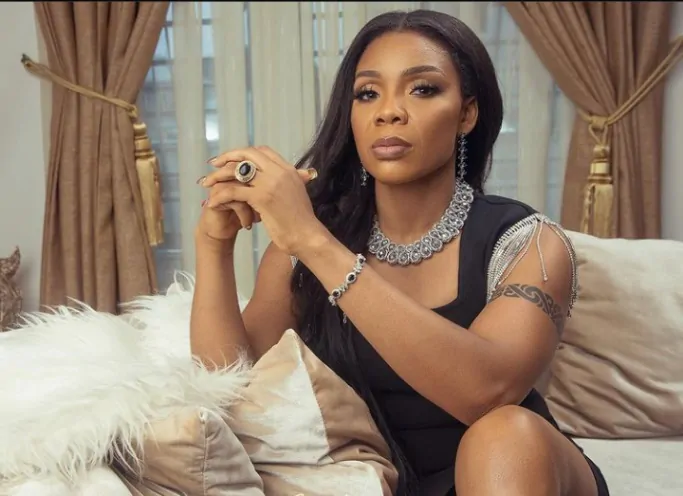 Nigerian celebrity dancer, Kafayat Shafau, popularly known by her stage name Kaffy, has opened up on the things she wasn't enjoying in her marriage that she's enjoying now.
Recall that in January 2022, the 42-year-old popular dance queen made an announcement on Instagram, giving reasons why her union with Joseph Ameh, a music director and drummer, is over. The pair got married on June 2, 2012, and have two children together.
According to the mother of two, ending her marriage was to see that she and her ex husband grow into what they are supposed to be as marriage ought to be an alignment of destinies driving towards a place that God wants them to be and hers really did not work out that way.
In another interview with media personality, Chude Jideonwo, Kaffy stated that she and Joseph stopped having sex three years before the end of their marriage.
According to the entertainer, her husband cheated on her with both her best friends and strangers. Kaffy said going celibate was how she started healing from his betrayal from infidelity (Read Here).
In a new interview with TVC, the dance instructor and fitness expert revealed the things she is enjoying now that she never found pleasure in while she was married.
Kaffy said the number one thing she enjoys, is the ability to become herself, which she didn't get while married. She further claimed that she is now enjoying all the knowledge she should have gotten before being married.
READ ALSO: Kaffy Shares Private Details Of Her Childhood Traumas, Failed Marriage And Healing
In addition, she said she entered into the marriage without understanding its principles, which led to a shaky foundation. Thus coming out of it has made her life better.
Kaffy also said she is getting to love herself more and understanding the value of who she is.
However she said if she gets another opportunity to have another relationship, she will grab it so far she and her new partner have the same value system and they understand each other.