Victoria Inyama Cautions People In Abusive Marriages As She, Others React To Chacha Eke's Marital Crisis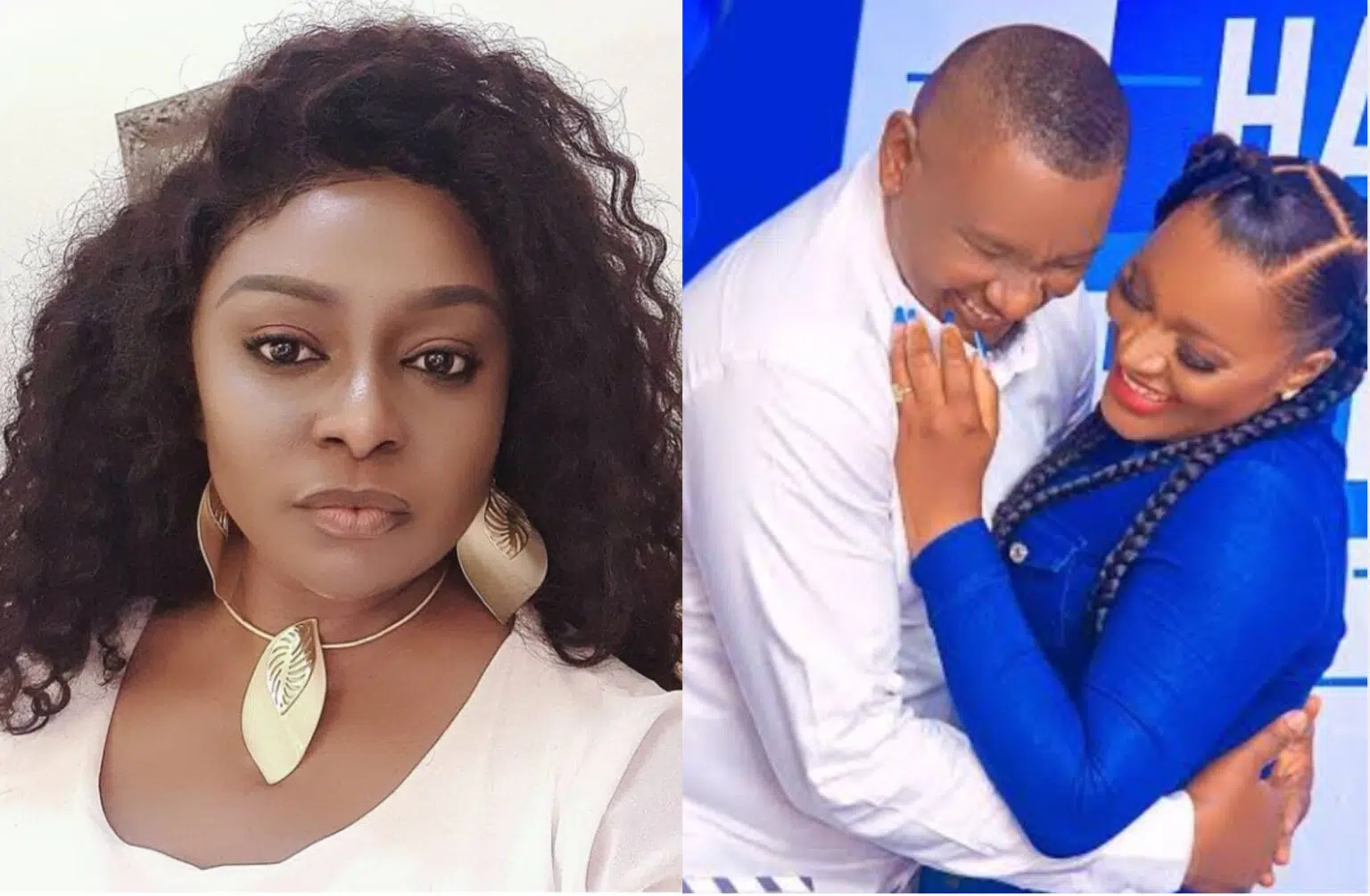 Former Nollywood actress, Victoria Inyama and other celebrities have reacted to the alleged marital crisis of their colleague, Chacha Eke Faani.
Nigerians woke up to the shocking news of the crashed marriage of one of Nigerian's beloved celebrity couple.
The talented actress had left many heartbroken as she announced her split from husband for the second time in two years (Read here).
The screen diva's struggle with bipolar disorder and alleged domestic violence was believed to have marred the dissolution of her 9 years marriage.
In a sad Instagram post, the mother of four noted that it is either she leaves her marriage alive or leave as a corpse.    She further disclosed how she had been pretending that all was well while wishing, hoping and praying for a better tomorrow that never came.
Chipping in, Victoria Inyama stated that people only move away from reality when they believe that there is a legitimate reason to suffer.
According to the divorced mother of three, there is a thin line between life and death, sanity and insanity. She noted how people's validation, children, wanting to belong, shame and many more have left many stucked in an abusive marriage.
Finally, she advised celebrities not to bring their issue to the market place then tell people to mind their business.
In her words:
"You move totally away from Reality when you believe that there is a Legitimate reason to suffer….. People validation? Children? Wanting to belong? Shame?.. There's a thin line between life/death… Sanity/Insanity…Abusers Never Change… They Gaslighting U till U question your sanity.

Faking it to prove a point…to who?..Me?…lol….Over the years I noticed the typical Nigerian woman loves trauma…Think she's the fixer… Marriage is a beautiful union between 2 loving people… Not a Narcissist and a victim… And don't bring your 'ish' to the market place then tell the 'Mind your Business Tale'….. Life is Good….".
SEE ALSO: Celebrity Mom-Of-3, Chacha Eke-Faani Makes Shocking Announcement Amidst Alleged Marital Crisis
Inyama isn't the only celebrity to weigh in on her marital crisis.
Actor, Prince Owelle had cried out over Chacha's split from husband. Owelle took to social media to lament, saying that Chacha and her husband were his role models in marriage and that he loved their union so much that he had hoped to be like them and now that they had broken up, he does not know what to do.
Read his post…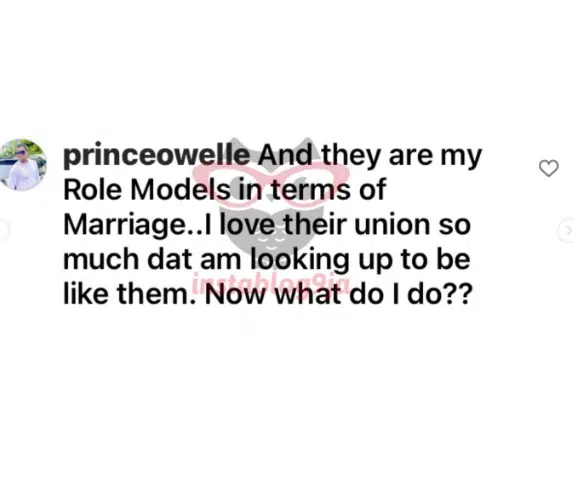 Actor Yul Edochie, who recently married a second wife after 17 years of marriage to his first, left some words of prayer for the actress, asking God to guide her in the decisions she makes during this time.
ALSO SEE: More Stormy Details Of The Marital Woes Between Chacha Eke-Faani & Her Husband, Austin, Is Exposed By The Actress's Brother, Aik Eke
His innocuous remark, however, did not sit well with social media users, who did not hesitate to tear him apart.
See some comments as you scroll,
nina_ivy_ wrote: "My prayers are with you"
adaameh wrote: "It is well my darling"
iyaboojofespris wrote: "The Lord is with you"
ifuennada wrote: "Praying for you; for the strength to heal and never look back"
realanitajoseph wrote: "Cha na, My baby love and hubby good bless your family forever in Jesus name name"
ejineokoroafor wrote: "May God see you through"
jnrpope wrote: "May God take control , Amen"
adaezeeluke wrote: "Love and Hugs Ezenwanyi"
meetjaneobi wrote: "May God guide and protect you in whatever decision you choose to make, love and light queen"