Yomi Fabiyi Shares Police Evidence Of Domestic Abuse From Baby Mama, Grace As Court Intervenes (Photos)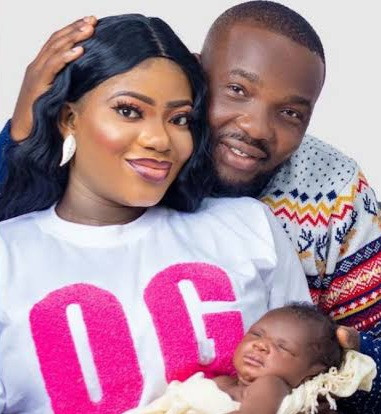 Yomi Fabiyi has continued to speak out on his deteriorated relationship with his baby mama, Grace Amarachi Oreofe.
The Nollywood actor and activist who accused his child's mother of domestic violence has shared police reports to back up his allegations.
Taking to Instagram hours ago, Yomi dragged Grace for feeding the public lies about him. He revealed that during some of her episodes, he had informed the Police at Ipakodo police station, Ikorodu, four times until he was referred to the Office of public defender.
"Instead of going public, after reporting to the Police at Ipakodo Police Station four times, the Police refer to Office of Public Defender. I cannot continue to allow criminals hold me to ransom."
In another post, the dad-of-two revealed that the court did mediation for them, yet she still went in with her domestic violence.
Yomi further revealed that the mediators advised them to leave separately for peace sake but she didn't move out as ordered by the court.
According to Yomi, the court ordered him to provide funds for her new accommodation, provide monthly child support, provide funds for transportation, take care of child medical, and take care of school expenses.
He wrote:
"Summoned. The court did MEDIATION but she went ahead to still go on with violence. Hence the Alternate Dispute Resolution (ADR).

During the session, she had nothing against me and the officers concluded all my allegations and evidences were genuine. For sake of peace they advise we live separately. She opted to move out and travel to the East. And the following was decided:

1. That I provide funds for her new accommodation(As stated and concluded by both parties).

2. Provide monthly CHILD SUPPORT

3. Provide funds for Transportation

4. Take Care of Child Medical

5. Take care of School Expenses.

All these I provided for and she began to act contrary. I noticed she did not want to leave and putting up several acts. I approached the court that I will rather move out for her for the sake of peace.

I moved out and travelled outside Lagos. I slept in the car the first day. The next thing I saw was one CRIMINAL BLOGGER tarnishing my image and spreading criminal defamation and lies against me.

She was my girlfriend, we are NOT MARRIED.

How can any sane person who hates crime support, encourage and promote such blog."
SEE ALSO: 'If I Die Or Anything Happens…' -Actor, Yomi Fabiyi Exposes Ex-Wife, Grace, Accuses Her Of Domestic Violence And Blackmail | Photos And Video
He continues:
"EVIDENCE OF MANIPULATIONS.

Everybody know Kemi Afolabi is a very close friend and in health deep crisis. That night, the mother called me as I am about one of the few folks she can call and trust.

But for those toxic ex-girlfriend, she went all out to accuse me and ended up blocking me from offering help and going to stand by my friend. I was extremely bothered and troubled. She is very insecured and toss me around.

What they do is cook up chat or sms to look like they are victims, crop it and share with a CRIMINAL BLOG who violates and abuse rights hiding behind blogging and journalism. Only criminals promotes such."
ALSO SEE: Actor, Yomi Fabiyi's Baby Mama Responds To His Domestic Violence Allegations, Makes New Revelation
Below are copies of police reports…