Nigerian Dad Sparks Parenting Debate After Revealing What His 5-Year-Old Daughter Did To Get His Attention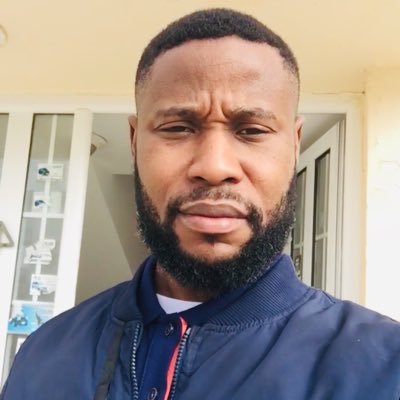 A parenting debate ensued on Twitter over the weekend after a Nigerian dad revealed that his 5-year-old daughter called him by his name to get his attention after he repeatedly ignored her.
Andrew Davids had written;
"My daughter na case. She was saying to me " daddy I want this, I want that" I ignored her and continued what I was doing. Next thing she shouted " Andrew are you not hearing me"?
While some Nigerians kicked against the little girl calling her dad by his name, others pointed out that it doesn't matter and that people should allow children to be children.
See the comments below…
The Real Wale

Replying to

@IbizugbeAndre
:
Me and my daughter were watching cartoon and I told her to carry her plate to the kitchen but she didn't answer and I raised my voice little bit then she turned her face and said "Daddy I can hear you why are you shouting."
@Ray: In as much as this made me laff….if d father cud bring this to social media…that is to say; inside his gutt….that rude shock needs to be corrected. You and your wife need to sit and talk….it is d way d mum calls u in d house she displays. Sit her down and talk to her like d lady u want her to become. U need to start now to display being her first love. If wont happen if you are absent in the house!
READ ALSO: 'I Have Been Married For Years And I Have Never Cooked' -Flying Doctors Nigeria Founder, Dr. Ola Brown, Writes As She Reacts To Trending Hot Debate Online
@Tobechukwu: I have a niece that calls her mommy by her name . She became something else even before she turn a teenager! Better correct it now and let her know you are his daddy. She needs to address you with some respect.
@Jonathan: I'm married with 5 kids but I call my mum and dad their names in a playful and loving way and it started when I was younger.
@Iyke: The intricacies of life na your mindset o. Whenever my 5yr old daughter wants to know if I'm free for play-play, she will simply hype me by saying, "my able Dr Iyke Ozo". And I will reply, "my able patient ify" if I'm in the mood. A good child is a good child regardless.
@Tom: The name calling isn't my problem, my problem is for you to teach her good English. Instead of her saying "are you not hearing me?" She should say "can you hear me?" Despite being the correct English, Is more polite and shows respect than the other.
ALSO SEE: Nigerian Man's Tweet Sparks Public Discussion As Lady Reveals How She Would Respond If She Visits Her Lover And His Mom Starts Sweeping