Singer, Temmie Opens Up On Why She Cut Off Ties With Her Mum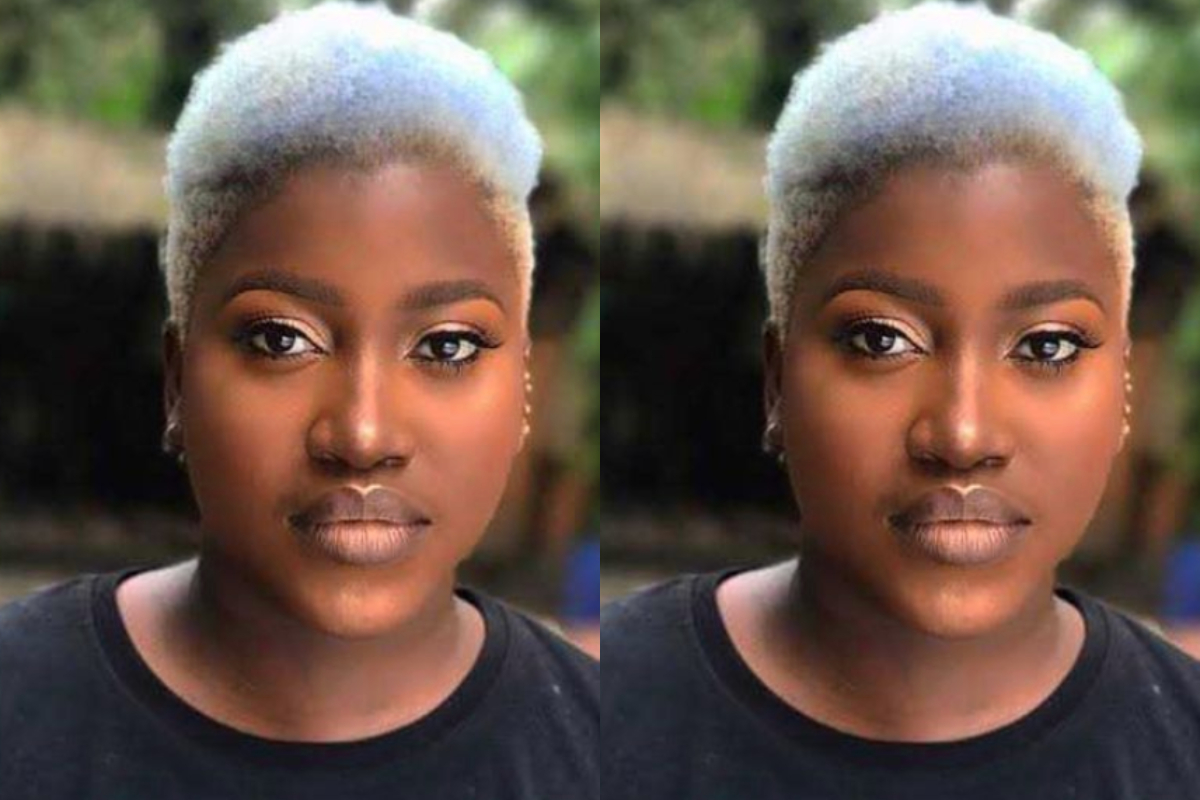 Yahoo Boy No Laptop (YBNL) signee, Temmie Ovwasa has shared her mother's reaction when she discovered she is a lesbian.
According to the singer who was born to a Yoruba mother and a Niger Delta father, her mum found out about her lesbian status when she was younger as she was always writing love letters to girls.
After noticing this, the 26-year-old YBNL princess said her mum started taking her to several deliverance services and had different men of God lay hands on her, however, that did not change her.
In a question and answer session with her followers on Instagram last night, Temmie disclosed that she is glad that her mother is no longer in her life even though it took her years to cut her off finally.
Temmie stated that she had a traumatizing childhood as she was allegedly "abused" by her mum. She also revealed that she mourns the person she would have become if her mother hadn't inflicted pain or traumatized her as she did.
While responding to a question on how it felt to cut ties with her mum, Temmie said it was difficult but she is glad she did and that she's healing and mothering herself the way it's supposed to be.
She added that her mum, like many other women, is "caught up in the lies, toxicity and abusive cycles".
SEE ALSO: 'I've Been Waiting For My Mom To Die Before Telling My Story But…' -Singer, Temmie Ovwasa On How She Was Sexually Abused By Her Stepdad From Age 11
See the questions and her replies below…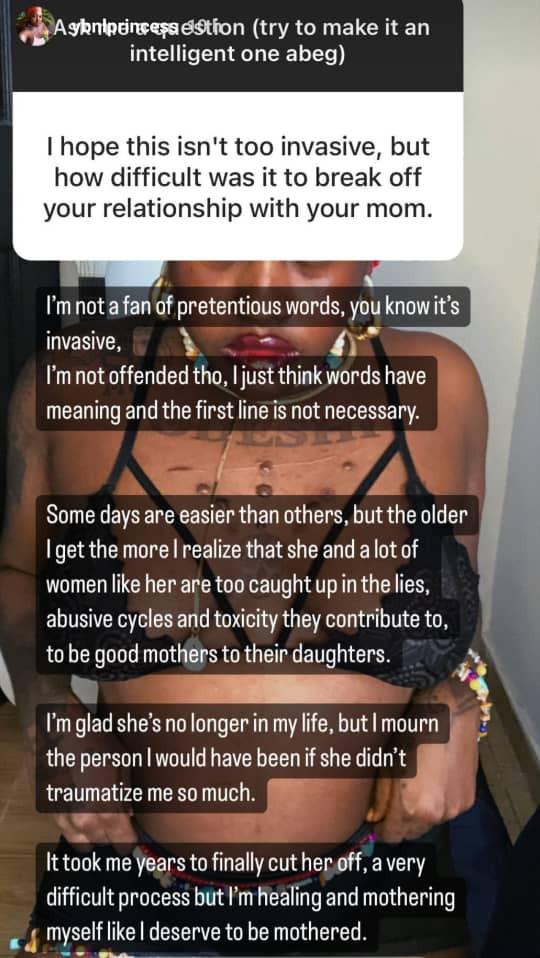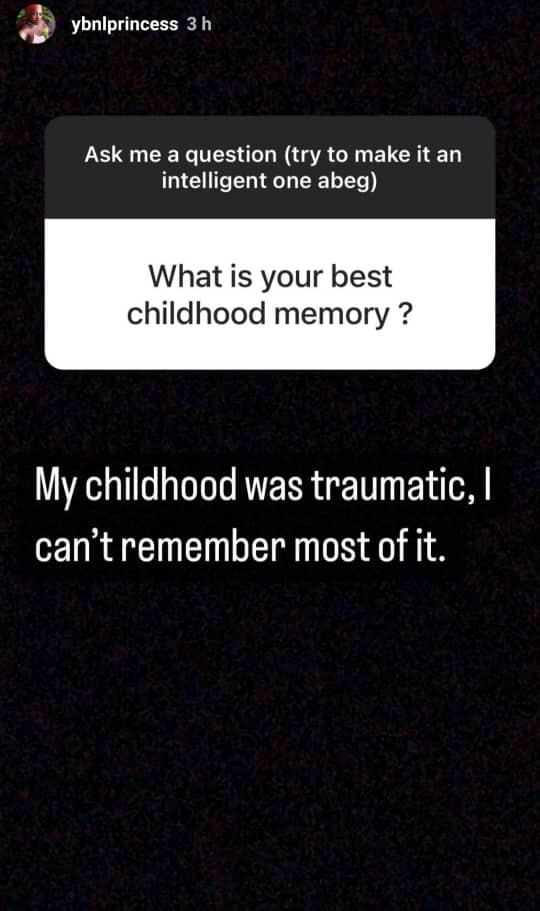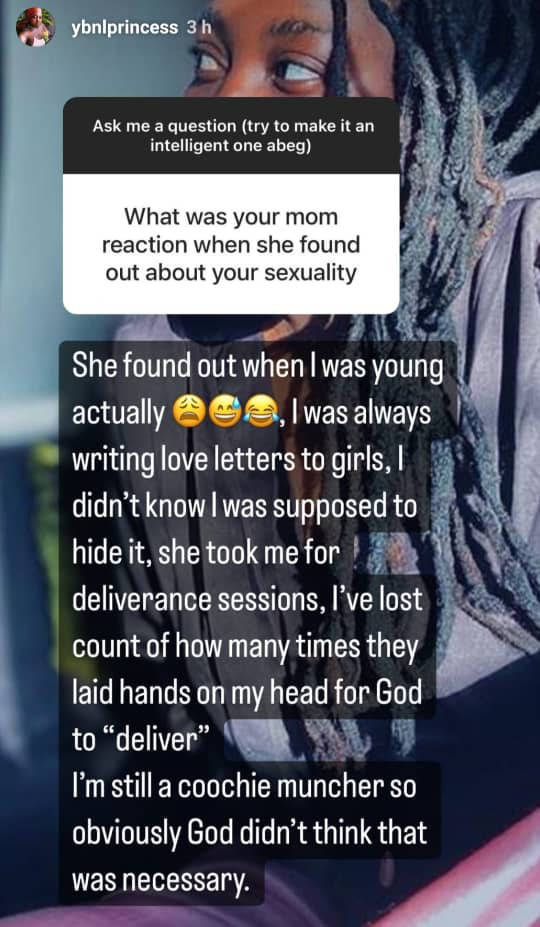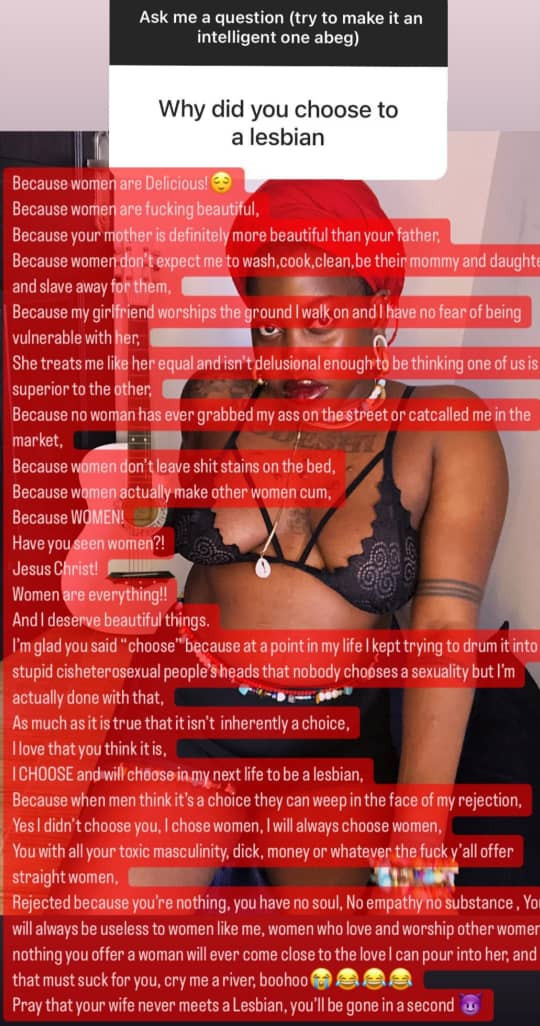 Recall that in April, Temmie took to Twitter to accuse her stepfather of sexually assaulting her from age 11 to 17.
She claimed when she finally opened up to her mother about the abuse, she gaslighted her and made her feel like a liar.
According to Temmie, her stepfather shared details of the abuses in a dairy which her mother found but didn't take it serious and still stayed in the marriage.
ALSO SEE: Singer, Temmie Ovwasa Calls Out Her Mom After Asking For Forgiveness For Not Believing Her When She Told Her She Was Sexually Abused By Her Stepfather
According to her, after she made the shocking revelation on Twitter, her mother reached out to her, asking her for forgiveness for not believing her.
She shared a screenshot of the message her mother sent and her response to it.