Actress, Tawa Ajisefini Reveals The Extent She Would Go If Her Husband Ever Cheats On Her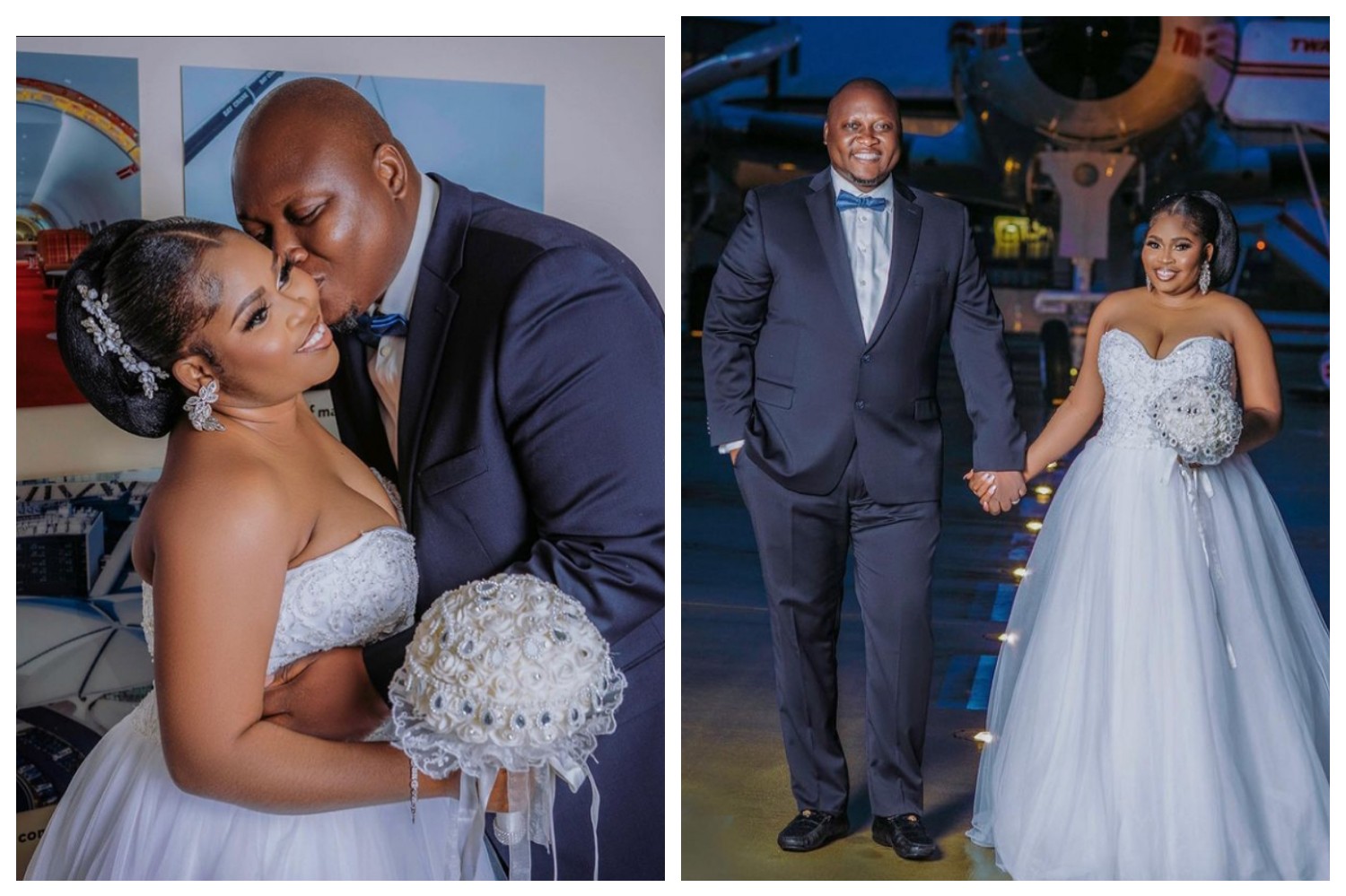 Nollywood actress, Tawa Ajisefini has revealed that she was a virgin when she married her husband, Mayor Alli, and that she would place a curse on him if she discovers he is cheating on her.
The US-based Yoruba movie star revealed this during a live IG chat with her fans.
According to her, men are not trustworthy and loyal in relationships, but she won't spare her husband of her wrath if he ever cheats on her because she maintained her chastity before she married him and has remained loyal after they got married.
"My husband is the only man that has ever slept with me on earth but if he betrays or cheats on me tomorrow I will call 'adabi' on him'.

The only man I have ever known is my man, but a lot of men are animals, and because he deflowered me doesn't mean that he won't go out and cheat, he won't remember that he disvirgined me.

But when he does, I will use my Quaran and call Adabi and call God of vengeance, God, you told me not to prostitute or defile my marital vows and I am loyal so my head will fight against Mr. Ali when he chooses to betray me.

I love him with all my heart but if he cheats, I will call Adabi for him."
SEE ALSO: Businessman, Wale Jana Shares Profound Thoughts On Why It's Dangerous For Married People To Cheat On Their Spouses
Many of her fans have been left confused over the declaration on her Instagram page.
In recent times, drama has been trailing the famous actress' marriage as reports making rounds alleged that her husband, Mayor Alli, reunited with his first wife.
The rumor sprung from when Mayor Alli shared a picture of his daughter and another lady who is assumed to be his first wife. He captioned the photos with lovely words that got many talking online.
He wrote: My Jewel see you soon.
In February, Tawa eulogied and showered praises on her husband as they marked their third wedding anniversary. Taking to her Instagram post, she wrote;
ALSO SEE: Gospel Singer, Sammie Okposo Counsels Fellow Married Men As He Speaks On The Lessons He Learnt Following Cheating Scandal
"3 years ago, I looked into your eyes and knew you were the one my love for you grows stronger with each passing day. You are my life, my everything… I'm so glad that destiny brought us together okomi .

On this special day, I pray for everything we are associated with. I pray that our love and affection for each other will never fade. I pray that the moments of joy, bliss, and pure love will forever be part of our lives. Allah, We hope that the years ahead of us will be filled with more success, peace, and good tidings.

May your eternal presence always be with us, and may your all-powerful hands direct our paths for the rest of our marriage. Ojukoju to ba wo wa..a fo lola anobi Muhammad SAW 

Happy anniversary and valentine to us AYOMI."