Ooni Of Ife, Oba Enitan Adeyeye Ogunwusi Takes A New Wife Amid Reports Of Collapse Of 3rd Marriage | Photos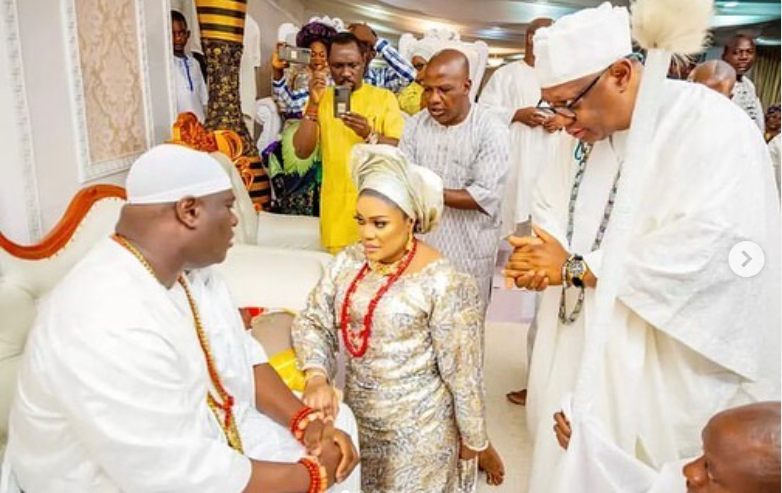 Ooni of Ife, Oba Enitan Adeyeye Ogunwusi has taken a new wife amid reports that his marriage to Queen Silenkunola Naomi has hit rock bottom.
This is coming months after it was speculated that he would do so.
The monarch's new queen, identified as Mariam Anako-Ogunwusi, an oil and gas guru, was welcomed to his palace on Tuesday night, September 6 and it was learnt that the arrangements started in March.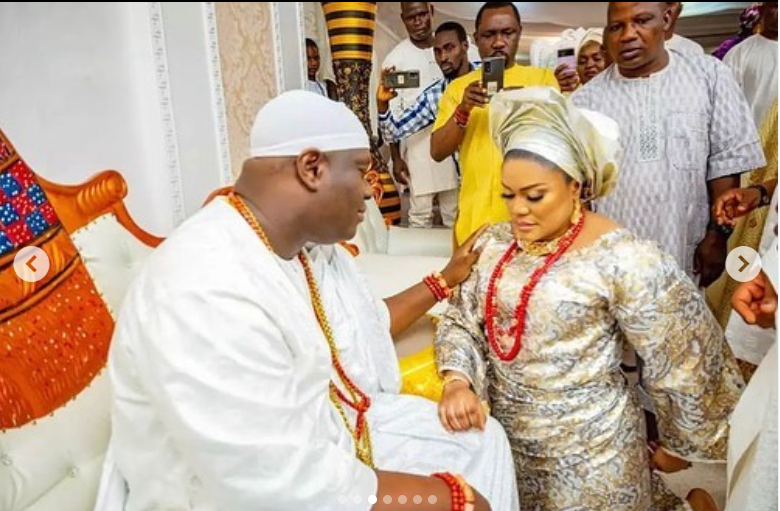 The wedding ceremony took place 10 months after queen Naomi Silekunola, the last wife of the monarch allegedly left him. The new queen, from Ebira, Kogi state, is said to be a top executive in an Oil and Gas company.
Prior to his coronation, the Ooni was previously married to Adebukola Bombata in 2008 but the marriage failed. After being coronated, Ooni married Edo-born Zaynab-Otiti Obanor in 2016 but the union lasted for 17 months before their separation.
ALSO READ: Ooni Of Ife's Wife, Naomi Announces End To Her Marriage With The Monarch: 'No Longer A Slave To My Thoughts Of Perfection' 
Ooni then married Silekunola in 2018 and the marriage produced a son before the divorce announcement in December.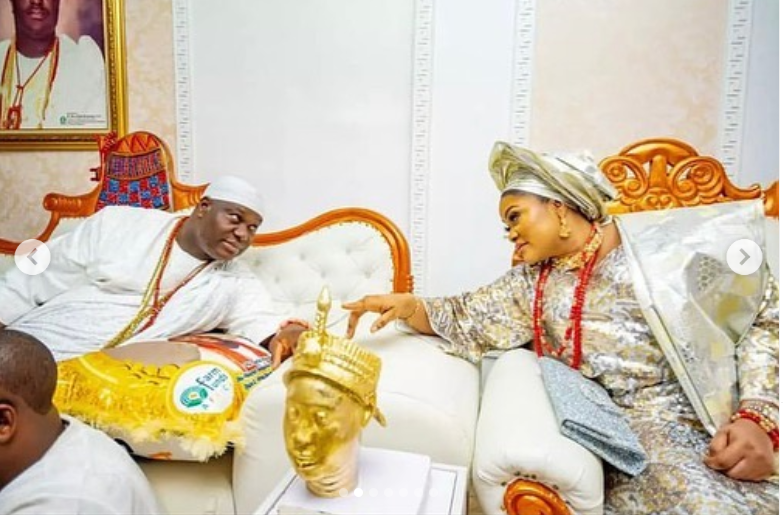 READ ALSO: Shocking Details Emerge On What Led To The Crash Of Ooni Of Ife's Marriage To Queen Naomi
Video of the wedding ceremony was shared online by Moses Olafare, Ooni's Director of Media and Publicity.
Queen Naomi confirmed the end of her 3-year-old marriage to the monarch and cleared a few things up in December.
The mother of one in a lengthy post said that her decision to leave the union has nothing to do with the fact that the Ooni of Ife is married to other queens.
In a statement posted on her verified Instagram handle and Facebook page on Thursday, the mother of one said she went into the marriage with love in her heart and a willingness to serve.
She added that her decision to leave the union has nothing to do with the fact that the Ooni of Ife is married to another queen.
According to her, she did her best to endure and make the union work, adding that many times, she smiled through the struggle, but she has finally realised she has just one assignment, her son, and when God is done, He is done.