Watch As US-based Nigerian Man Confronts Wife He Recently Married From Nigeria Over Alleged Infidelity, She Responds: 'You've Infected Me With Gonorrhea'
A video making the rounds on social media shows a US-based Nigerian man and his wife simply identified as Chinenye fighting over allegations of infidelity and contracting infections in the process.
In the viral short clip, the man, who's said to have lived in the US for many years and recently married Chinenye, accuses her of sleeping around and infecting him with gonorrhea.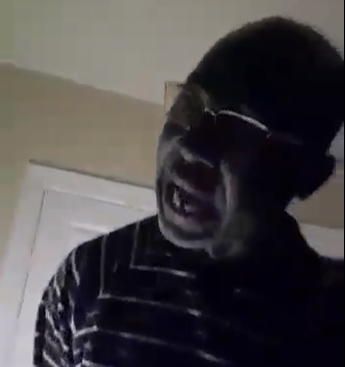 According to a Facebook user who shared the video online, the US-based man returned to Nigeria two years ago to marry his wife before taking her to the US to live with him. However, trouble started after she allegedly infected him with gonorrhea.
In the latter part of the video, the argument got physical as they hit each other. The visibly enraged husband accused his wife of being unfaithful and having multiple intimate partners, while the wife, in response, also accused her husband of doing the same.
The husband said: "I don't need you. You're disgusting Chinenye. You have given me gonorrhea. You f**k your lover, you come here and stay like nothing happened?"
The wife responded: "You f**k all the girls you f**k too. No one wants you."
"You be here, begging me to f*** you," the man said.
He continued: "I don't need you. You're disgusting Chinenye. Your pu*** smell. You have given me gonorrhea."
"You're a whore. You're a fu**ing whore Chinenye. You fu** everybody you see. Starting from tomorrow, it's a new ball game," he added.
Chinenye responded: "OK, it's a new ball game, let's see."
"Bet me," the husband said as the video ends.
READ ALSO: OAP Nedu's Estranged Wife Calls Him Out For Domestic Violence, He Reacts With Shocking Revelations From Infidelity To Son's Paternity And More
Narrating what transpired between the duo, the Facebook user who shared the video wrote,
"This man is Igbo Nigerian man that have lived so many years in USA… Last 2 yrs ago he travelled to Nigeria and got married to an Igbo Nigerian lady called Chinenye and bring her back to USA with him so that they start family.

But since a year plus Chinenye his wife is living a different dark lifestyle… She has other men that she is sleeping with whenever her husband goes to work especially during his night shifts and she also gave diseases to her husband."