'…Now I Don't Even Have An Erection Again' -CharlyBoy Reflects On His Past Mistakes And How Much He Has Evolved Over The Years And It Is Deep!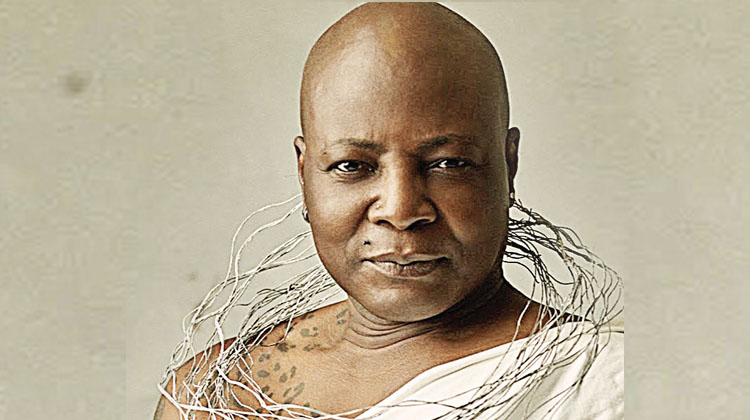 Entertainer and activist, Charles Oputa aka CharlyBoy took to social media today, September 22, to reflect on his many past mistakes and how much he has evolved as a person over the years.
In a video he recorded and shared on his Instagram page, the 72-year-old grandpa recounted how in his younger days, he was going about town impregnating different women while his mates where in school and then ended up having 10 children and 16 grand children.
According to the self-acclaimed Area Fada, he doesn't even know where the children are and that some of them were not even accounted for.
He also reflected on the times he was just getting married and also getting divorced from different women until he ended up with his wife who he has been with now for 45 years. He added that now they stare at each other and do not even know what to do with themselves.
CharlyBoy also recalled the time in his life when he would see a woman's buttock and he would be shaking in excitement. He said now he doesn't even have any erection. He asked:
"Abeg how una dey see this kind life because the thing tire me?"
ALSO SEE: 'My Energy Is Already Dwindling' -Charly Boy Seeks Advice To Keep His Marriage Of 44 Year Going
The television presenter also recounted a time in his life when he insisted that he must be buried with his power bike which he had used to travel to London, South Africa and other places. He said for the past five years of his life now he has not driven a bike.
See reactions below…
@Gloria:
I am working In a care home. I see grandpa and grandma that cant wear their clothes, with the private parts open for me to help them. when I look at their pictures during their young age, i saw that some of them play life rough. but then here they are helpless. them preek no fit rise again. they don't even know what that part is becos they pee anyhow. so this life is nothing.
@Freddieleonard:
@areafada1 I still Wanna Read your Book. MY PRIVATE PART. I'd be glad to Get A Copy. So Much wisdom in this Post.. Laced With Humor.
@Anonymous:
Vanity upon vanity Grand pa. U wise !
@Ben:
For a man in his 70s, he really has good genes and has aged really well. Summary and lesson of his talk is nothing is too important in life than life itself. seasons come and go.
@igbanda_1:
Sometimes when you're going through some life's challenges, the best antidote is to laugh at all your miss steps & keep your head up.
@Kane:
Yeah expected at your age for reduced libidio , most not all men middle aged upwards use aphrodisiacs and drugs in category of viagra and stuff to keep up. some younger guys even abuse the drugs sef. some don't even bother say tinubu, goodluck , you don't hear so much sexcapades around them and for some sexual dysfunctional sets in.
ALSO SEE: What Veteran Singer & Grandpa, Charly Boy Hopes To Teach Younger Couples By Making A Fourth Proposal To His Wife Of 45 Years
@Iyke:
Yea, it happens to every man.😂 As you grow older you realise that most things you hustled hard for don't really matter. Me sef, for more than 10years, I've never been to a night club. I dozed off the last time I was there. doesn't excite me anymore. Talking to a woman sef na wahala..If I approach you the first day and you do shakara, I move on. No time to dey pursue woman when women full everywhere.
I still keep erection, however I am not in a race to prove anything to any woman….max, two rounds, I'm done and want to be left alone. I have too many bills to pay and so much on head to be chasing skirts. So I understand Charlie Boy….it comes with age and phase in a man's life. But there's a remedy….Testosterone replacement therapy, (TRT) the fountain of youth serum that replenishes all the lost testosterone lost due to age and stress of life. Not cheap though!
@Peter:
Bros. Wait until you are lower down the grave 6 feet below and then you face questioning then you will know the kind of Live you've lived. It is not late repent now if not you'll hear it.
@Bishop:
Life is in phases and a lot of it vain….lets make it worthwhile for the next person as much we can…